Dominique Strauss-Kahn verdict live: former IMF chief found not guilty of 'aggravated pimping'
The verdict brings a 4-year-long legal saga to a close
Jon Stone
,
Kashmira Gander
Friday 12 June 2015 13:07 Comments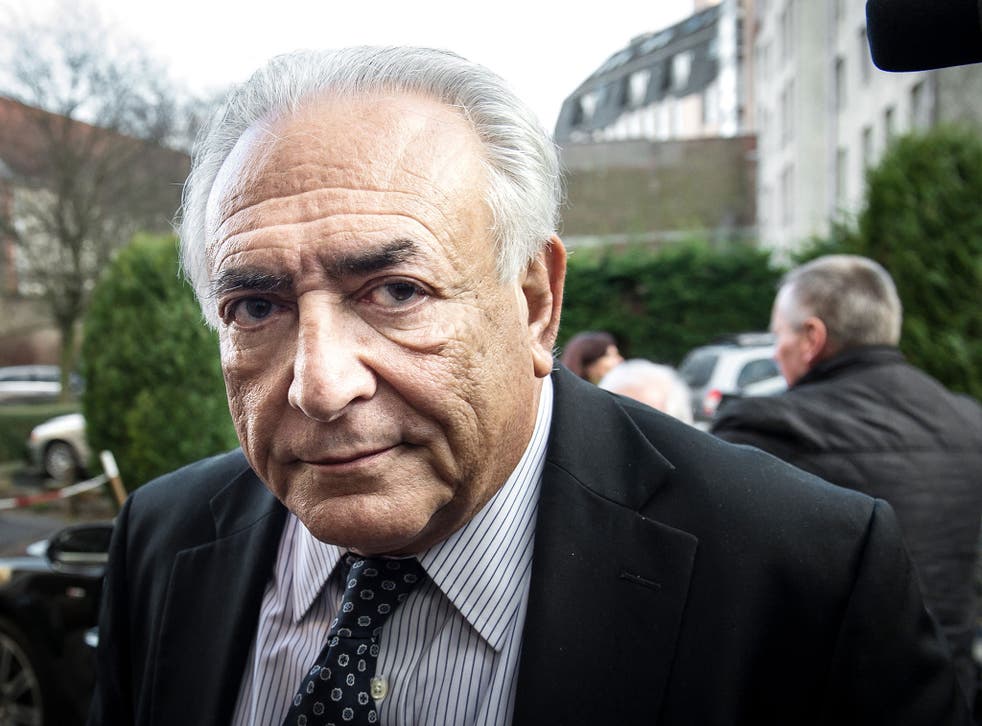 Former International Monetary Fund (IMF) chief Dominique Strauss-Kahn is not guilty of "aggravated pimping", a French court has ruled.
A judge in Lille described Mr Strauss-Khan, commonly known as "DSK" as a "libertine" and a "customer", but said he was not a pimp.
Prosecutors had recommended that the Parti Socialist politician not be charged over allegations of offences at the Carlton Hotel in Lille.
Here is a re-cap of the trial which closed in February
Please wait a moment while the live-blog loads
Strauss-Kahn and more than a dozen other defendants - including hotel managers, entrepreneurs, a lawyer and a police chief - were accused of participating in or organising collective sexual encounters in Paris, Washington and in the Brussels region between 2008 and 2011, when Strauss-Kahn was IMF chief, and married.
He told the court that he attended the orgy-like sex parties because he needed "recreational sessions" while he was busy "saving the world" from the financial crash, and stressed he did not know the women involved were prostitutes.
However, the sex workers have painted a different picture in court, with one describing the parties as "beast-like scenes".
The sometimes tearful testimony of two prostitutes cast a harsh light on Strauss-Kahn's sometimes brutal sexual practices. But they testified that they had never told him directly about their professions.
Additional reporting by PA
Register for free to continue reading
Registration is a free and easy way to support our truly independent journalism
By registering, you will also enjoy limited access to Premium articles, exclusive newsletters, commenting, and virtual events with our leading journalists
Already have an account? sign in
Join our new commenting forum
Join thought-provoking conversations, follow other Independent readers and see their replies