Donald Trump's criticism of Angela Merkel cannot be accepted by Europeans, says French finance minister
'The more he makes this sort of statement, the more Europeans close ranks'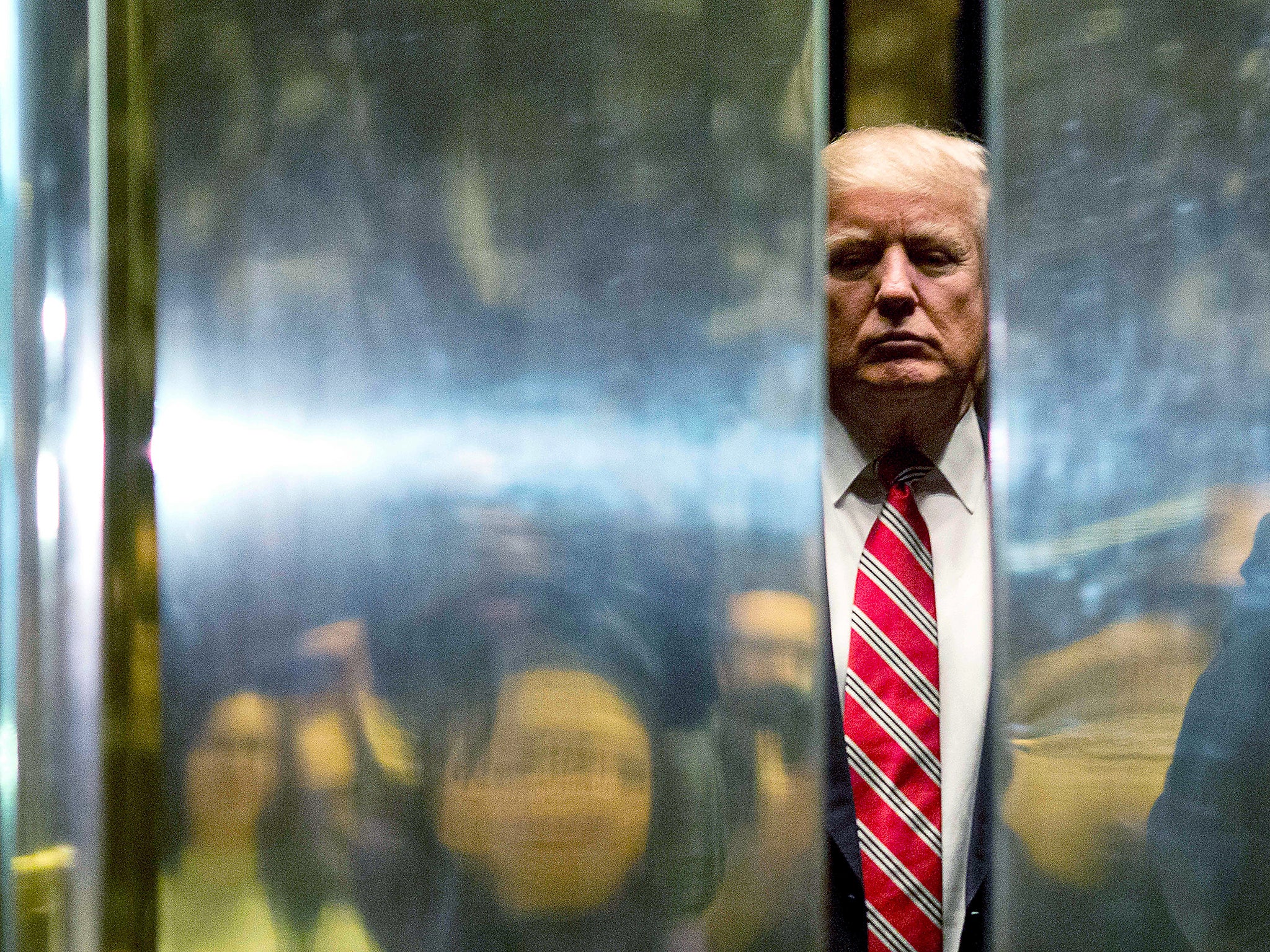 Criticism of German Chancellor Angela Merkel by Donald Trump cannot be accepted by Europeans, the French Minister of Finance has said.
Michel Sapin said the President-elect's criticism of Europe only serves to reinforce European solidarity.
"The more he [Mr Trump] makes this sort of statement, the more Europeans close ranks," Mr Sapin told reporters.
Dress rehearsal takes place ahead of Donald Trump's inauguration
In an interview with The Sunday Times, Mr Trump said Ms Merkel had made a "catastrophic mistake" with her open door policy on refugees.
Mr Trump also suggested the Christmas market attack by a Tunisian man in Berlin was one effect of Ms Merkel's policies and described Syrian refugees as "all these illegals".
Mr Sapin said such criticism by the President-elect was unacceptable.
"The attack on the Chancellor is not an argument we can accept as Frenchmen or as Europeans," he said.
US Secretary of State John Kerry also said it was inapprorpiate for Mr Trump to weigh directly into the politics of another country by attacking Ms Merkel.
"I thought frankly it was inappropriate for a President-elect of the United States to be stepping into the politics of other countries in a quite direct manner, and he will have to speak to that," Mr Kerry told CNN's Christiane Amanpour.
"He will have to speak to that, as of Friday he is responsible for that relationship."
Donald Trump's most controversial quotes
Show all 14
Ms Merkel is working to set a date this spring for a meeting with Mr Trump, who will be sworn in as US president on Friday, German government sources told Reuters on Monday.
The German Chancellor had offered to meet Mr Trump in the United States in her capacity as chairman of the Group of 20 leading economies, the sources said.
She has spoken with Mr Trump only once, shortly after his election to succeed US President Barack Obama.
Following Mr Trump's remarks, Ms Merkel said that even though his positions had been well known, "I think we Europeans have our fate in our own hands."
"I'm personally going to wait until the American president takes office, and then we will naturally work with him on all levels," she added.
When asked whether Europe would have to react if the US decided to slap a 35 per cent tax on imports, Mr Sapin said: "We will all have time to see whether there's a difference between the content of a tweet and the laws that will be passed."
Mr Trump told German newspaper Bild he would impose a 35 per cent levy on German-made cars imported to the US market.
"I would tell BMW that if you are building a factory in Mexico and plan to sell cars to the USA, without a 35 per cent tax, then you can forget that," Mr Trump said, in remarks translated into German.
Join our commenting forum
Join thought-provoking conversations, follow other Independent readers and see their replies