Berlin mayor tells Donald Trump walls cause 'division and suffering' as President puts Mexico plans into effect
'We Berliners know best how much suffering a wall can cause,' Michael Müller says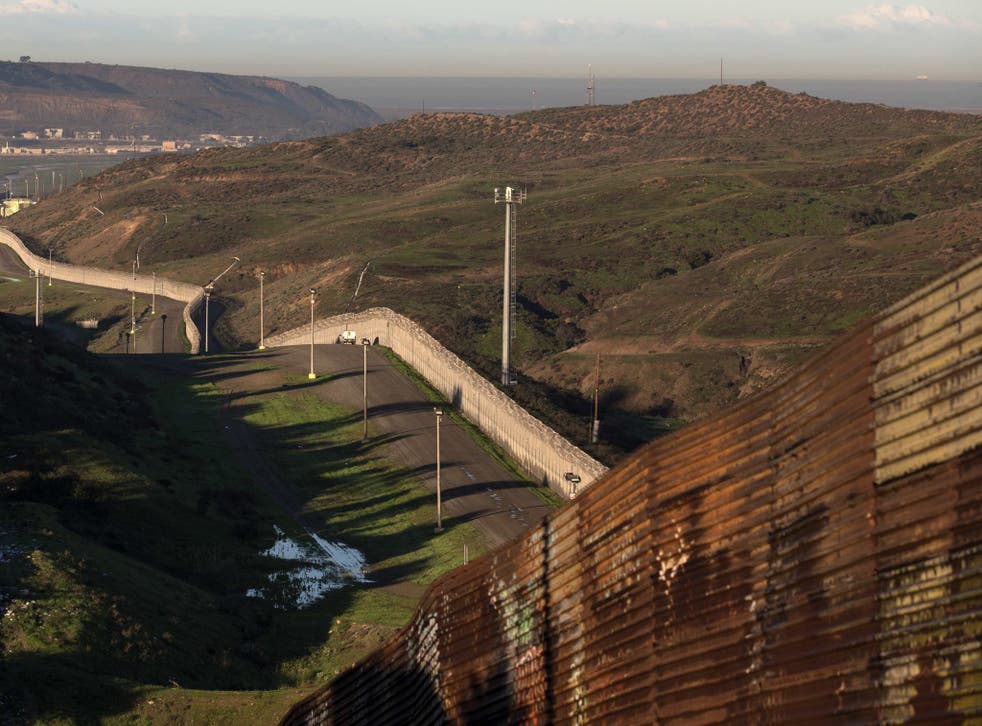 The mayor of Berlin has warned Donald Trump against repeating the "slavery and suffering" experienced by his own city with his planned Mexican border wall.
Michael Müller urged the new US President to remember his predecessor Ronald Regan's famous appeal to "tear down" the communist-era Berlin Wall, adding: "Dear Mr President, don't build this wall!"
He cited barriers in Korea and Cyprus as modern examples of the Iron Curtain that divided millions of Europeans during the Cold War.
Donald Trump wants import tax to pay for Mexico wall
"Berlin cannot look on without comment when a country plans to build a new wall," Mr Müller said.
"We Berliners know best how much suffering the division of an entire continent, cemented by barbed wire and wall, has caused."
The mayor said the destruction of the wall in 1989 was one of the most important moments of the 20th Century, and that such recent historical experiences must not be disregarded "particularly by those to whom we in large part owe our freedom, the Americans".
"I appeal to the President of the United States not to go the way of isolation and exclusion," he added.
The fall of the Berlin Wall – in pictures

Show all 10
Berlin was divided from 1961 by a wall constructed by the communist dictatorship in East Germany to stop its citizens from escaping to the West, becoming a potent symbol of Cold War oppression.
Mr Trump is aiming to fulfil his headline campaign promise by ordering American officials to begin designing and constructing a barrier along the 2,000 mile US-Mexico border.
Mexico has refused demands to pay for the project, causing the White House to threaten new taxes on Mexican imports to cover its cost, and President Enrique Pena Nieto to cancel a planned Washington visit in protest.
He and Mr Trump have since agreed to "work out their differences" over the issue.
Register for free to continue reading
Registration is a free and easy way to support our truly independent journalism
By registering, you will also enjoy limited access to Premium articles, exclusive newsletters, commenting, and virtual events with our leading journalists
Already have an account? sign in
Register for free to continue reading
Registration is a free and easy way to support our truly independent journalism
By registering, you will also enjoy limited access to Premium articles, exclusive newsletters, commenting, and virtual events with our leading journalists
Already have an account? sign in
Join our new commenting forum
Join thought-provoking conversations, follow other Independent readers and see their replies