Donkeys painted to look like zebras at safari-themed wedding
Donkeys painted to look like zebras for 'shameful' safari-themed wedding
Animals 'in danger of extinction' are being exploited to attract tourists, environmental activists say 
Two donkeys painted like zebras for a safari-themed wedding reception have provoked outrage among animal rights activists.
They were filmed wandering outside a bar near Cádiz, a town on the southern coast of Spain, and allegedly had no shade from the sun.
Angel Tomás Herrera Peláez, who posted the video on Facebook, described the animals' treatment as "shameful".
'The donkeys, in danger of extinction, are used for tourist exploitation," he said.
Mr Herrera accused the bar's owners of violating a local law in Andalucía, which forbids using any animals at parties or shows if they are subjected to suffering or unnatural treatment.
World's most endangered animals

Show all 17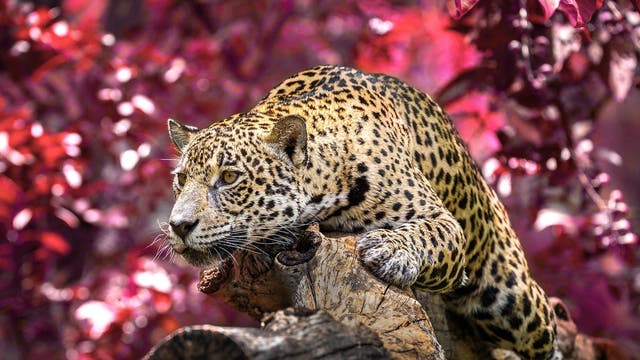 The animals arrived at the 'chiringuito' bar on Saturday morning and remained on show throughout the day but were not give any shade, local news website Andalucia Informacion reported.
They were used "to provide the look of the African Savannah" for a wedding reception taking place at the bar.
A complainant told the Mother Earth Platform about the donkey's treatment and the organisation brought the case to the attention of local officials and the civil guard.
The Agricultural and Commercial Office of Cadiz reportedly launched an investigation into the animal's treatment on Monday.
Daniel Sánchez Román, a local politican responsible for agriculture, livestock and fisheries, told local newspaper Diario de Cádiz that the makeup used on the donkeys was "suitable for children" and "far from animal abuse".
He said that vets inspected the site and noted the animals were "perfectly clean and healthy".
Environmental group Ecologists in Action described the treatment of the donkeys as "a frivolity and stupidity that borders on illegality," local news website La Voz de Cadiz reported.
Last year, a zoo in Egypt was accused of painting black stripes on a donkey to make it look like a zebra.
Join our new commenting forum
Join thought-provoking conversations, follow other Independent readers and see their replies