Dublin patron saint's heart stolen in cathedral raid
Irish police puzzled by latest in series of bizarre thefts of religious artefacts from churches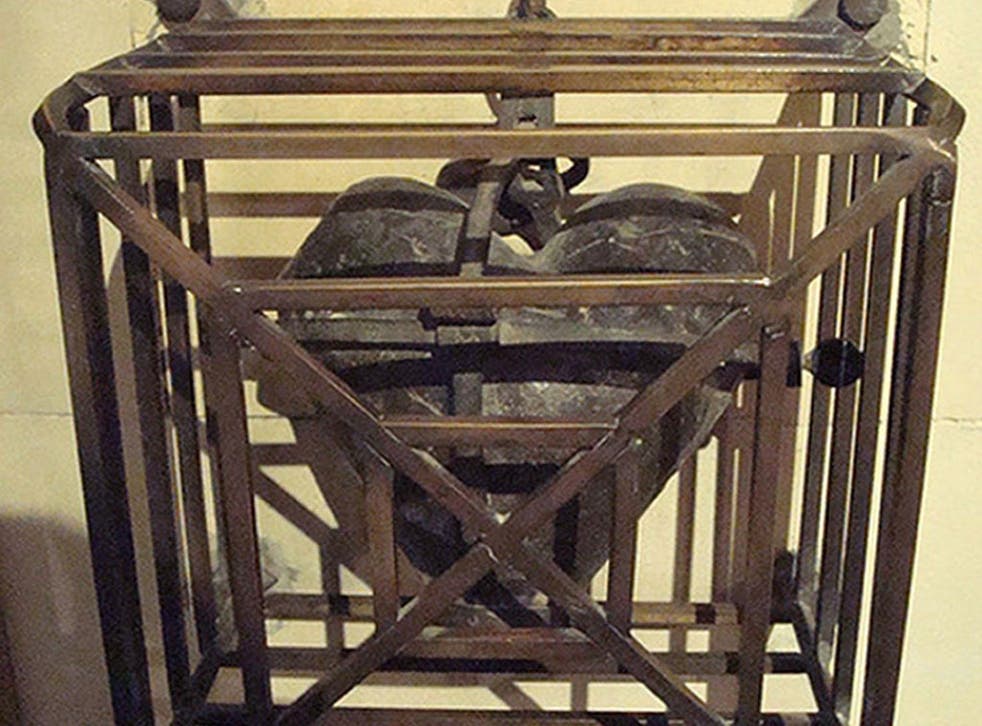 The preserved heart of Dublin's patron saint, one of Catholic Ireland's most revered relics, has been stolen from the city's Christ Church Cathedral. It is the latest in a puzzling series of thefts of religious artefacts across the country.
The heart, which once beat in the body of Saint Laurence O'Toole, vanished from the Saint Lauds Chapel within the cathedral grounds at some point between midnight and 12.30 on Saturday afternoon.
The 12th-century relic has no obvious financial value and would be almost impossible to sell. But the church said the thief or thieves specifically targeted it, ignoring gold candlesticks and chalices to break into its iron cage box. The bars were found bent, probably, staff said, prised open with metal cutters.
Around 40 people visited the church before the alarm was raised at lunchtime, but police have not ruled out the possibility that the culprits hid in the cathedral overnight to give themselves time to break the cage. There were no signs of a break-in and one member of staff reported a candle still alight when they first arrived to open the cathedral yesterday. Gardai are reviewing CCTV and have asked for witnesses to come forward.
Saint Laurence's heart has inspired pilgrimages to Dublin since medieval times. Born Lorcan Ua Tuathail in Castledermot, Co Kildare, in 1128, Laurence (Lorcan) O'Toole was appointed archbishop of Dublin after the death of Archbishop Gregory in 1162. He wore a hair shirt and spent 40 days every year retreating in Saint Kevin's cave near Glendalough. He died in Normandy in 1180, and was canonised in 1225 after reports of miracles at his tomb. Saint Laurence's skull was interred at a church in Lancashire, but his bones disappeared during the Reformation.
The dean of Christ Church Cathedral, the Rev Dermot Dunne, said he was "devastated" by the theft. "It is a priceless treasure that links our present foundation with its founding father," he said. A church spokeswoman added: "It's completely bizarre. They didn't touch anything else. They specifically targeted this. They wanted the heart of Saint Laurence O'Toole."
The theft comes on the heels of a raid on Saint Brigid's Church in Killester, north Dublin, when a rare reliquary – an ornate container for relics – was stolen from the altar in January. Police last year also investigated the theft of artefacts said to come from the cross on which Jesus was crucified, a claim authenticated by the Vatican. Thieves used hammers and angle grinders to break into a display case at Holycross Abbey in Co Tipperary last October. The stolen items, including a gold and bronze cross, were recovered by Gardai and returned to the church early this year.
Join our new commenting forum
Join thought-provoking conversations, follow other Independent readers and see their replies