Dutch lawmakers debate partial ban of burqas and niqabs
Only a few hundred Muslim women in the Netherlands wear niqabs or full-face burqas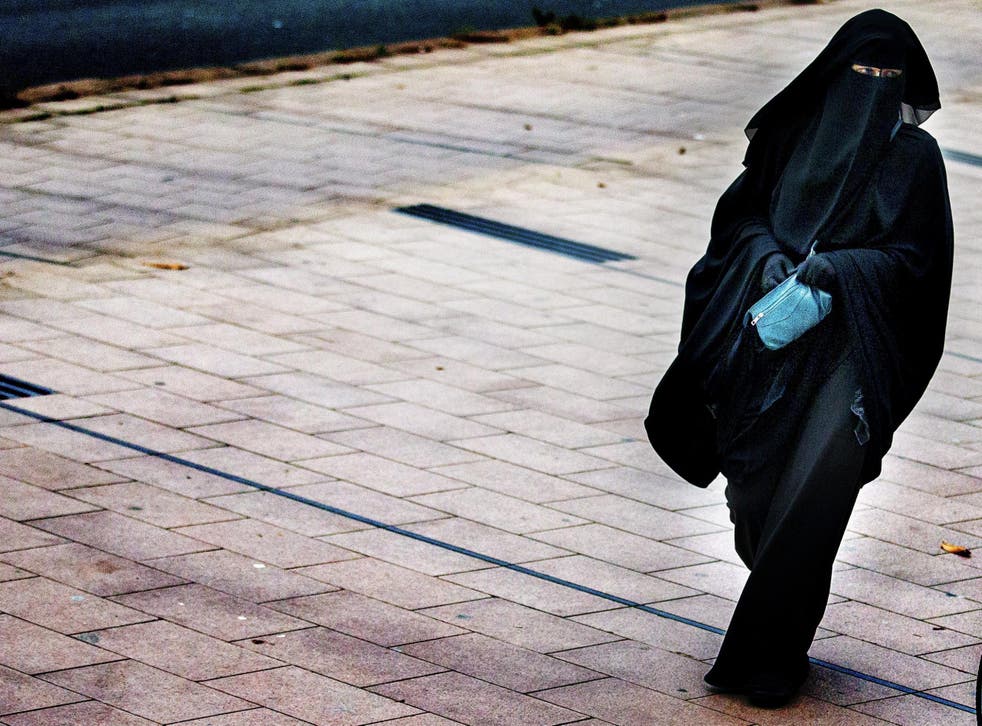 Dutch lawmakers have debated a partial ban on wearing full-face veils in public places, including schools, hospitals and on public transport.
Interior minister Ronald Plasterk called the legislation "religion neutral", but accepted that the debate about people wearing burqas and niqabs in public had been central to the proposal.
The proposal was approved by the Dutch government at a cabinet sitting in The Hague last year, but was debated by lawmakers on Wednesday.
It will apply to all face coverings including ski-masks and helmets and will not apply on public streets.
Mr Plasterk said the legislation will not go as far as the complete bans implemented in countries such as France and Belgium.
He said in a free country like the Netherlands people should be allowed to appear in public with their faces covered, if they want to, but that in government buildings and in health and education settings, such as hospitals and schools, people need to be able to look at each other in the face.
The proposal will affect relatively few people as only a few hundred Muslim women in the Netherlands wear niqabs or full-face burqas, but successive governments have still sought to ban the veils.
In pictures: Protest against burkini bans in London

Show all 10
Previous reports suggested those caught flouting the proposed law could be fined up to €405 (£344).
It was not immediately clear when lawmakers would vote on the issue. If the legislation passes Parliament's lower house, which is expected, it must also be approved by the Senate before becoming law.
During the debate, a small group of people wearing full-face veils watched on from the public gallery.
Independent lawmaker Jacques Monasch, called the burqa "a symbol of oppression of women" and objected to the presence of the veiled spectators in the gallery.
Fatma Koser Kaya of the centrist D66 party, said the law was unnecessary because many institutions in the Netherlands already have independent authority to prevent women from wearing burqas and niqabs in certain situations.
"What are we banning today?" she asked. "This is symbolic lawmaking […] because in practice it already happens."
Debate continues to rage in several European countries over the prospect of new burqa bans. Germany is also considering the move, Barcelona outlaws burqas in some public spaces and Norway has set out measures to ban burqas in schools and universities.
Switzerland moved a step closer to imposing a nationwide burqa ban in September after politicians approved a draft bill by just one vote and Bulgaria imposed tough laws over the burqa in October, banning women from wearing veils covering their faces in public, with women who break the law facing fines up to €770 (£665), as well as a suspension of social security benefits.
Several other countries also restrict the right to wear religious clothing or symbols in some circumstances, including the US, Australia and India.
A survey by YouGov found the British public wanted a universal ban by an overwhelming margin of more than two-to-one.
In France, several court cases are underway over bans on burqinis – a type of swimwear worn by some Muslim women to cover the body and hair – brought in by several Rivera resorts.
The State Council, France's highest administrative court, set a national precedent by ruling one of the first bans illegal but judges in lower courts have upheld the by-laws in some cases.
Additional reporting by Associated Press
Register for free to continue reading
Registration is a free and easy way to support our truly independent journalism
By registering, you will also enjoy limited access to Premium articles, exclusive newsletters, commenting, and virtual events with our leading journalists
Already have an account? sign in
Register for free to continue reading
Registration is a free and easy way to support our truly independent journalism
By registering, you will also enjoy limited access to Premium articles, exclusive newsletters, commenting, and virtual events with our leading journalists
Already have an account? sign in
Join our new commenting forum
Join thought-provoking conversations, follow other Independent readers and see their replies