Ebola outbreak: Mini-riot as Spanish authorities seize pet dog of the nurse who contracted virus
Animal rights activists protest capture of Excalibur
Alasdair Fotheringham
Thursday 09 October 2014 06:26 Comments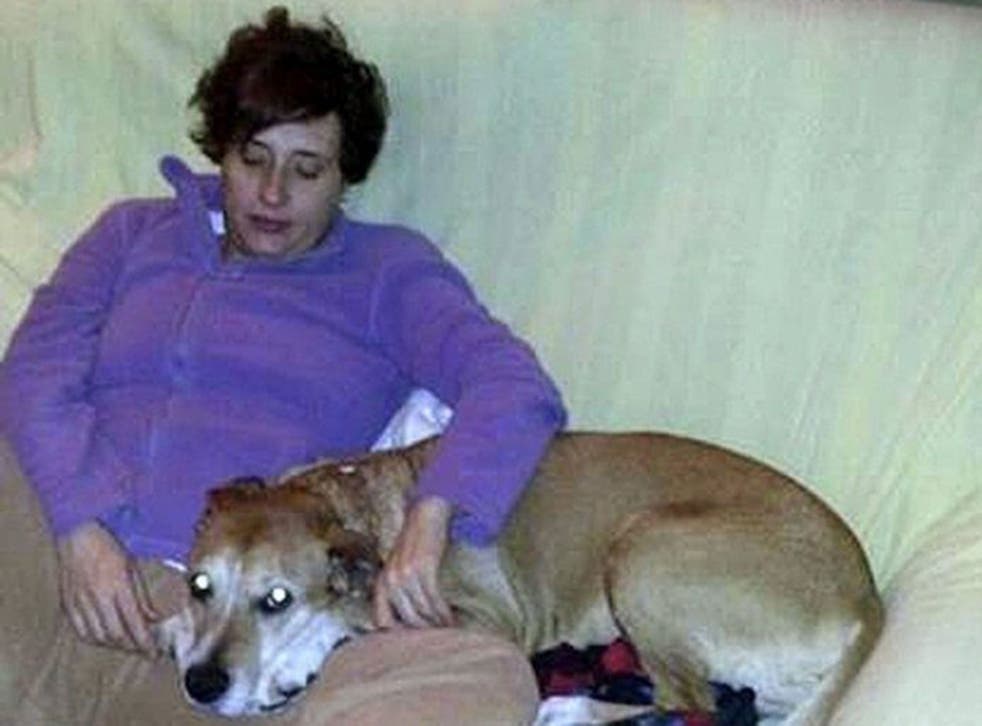 The fate of Excalibur, the dog owned by the Spanish nurse who has contracted Ebola, led to a lengthy face-off between police and animal-rights activists in Alcorcon that ended with a police charge and two activists injured.
The activists were hurt when they tried to prevent a vet's vehicle from taking away the dog so it could be put down.
This was the final episode of a drama that began on Tuesday when Javier Limon, the husband of the quarantined nurse Teresa Romero Ramos, revealed in a phone interview that prior to his own admission into quarantine at the Carlos III hospital he had been under the impression that the dog's life would be saved, but that the authorities had later backtracked.
Mr Limon had left the dog in the couple's flat with 20kg of food, ample supplies of water and "an open door on to the outside terrace so he could do his business".
The subsequent fleeting appearance of the dog on the terrace yesterday also allowed photographers to capture paparazzi-style pictures of a large, brown canine, unwittingly catapulted to a brief but intense spell of fame in Spain and beyond.
See the Ebola outbreak mapped

Show all 7
After Mr Limon realised that Excalibur was, in fact, going to be put down, he contacted his lawyer, who unsuccessfully attempted to secure a court order to prevent the police from entering the sixth‑floor flat to capture the animal. Mr Limon also made an appeal on the internet, where in less than 24 hours more than 350,000 people signed a Change.org petition asking that Excalibur be saved.
Meanwhile, in Alcorcon morning, a group of 30 animal-rights activists staged a sit-in to prevent official vehicles that could have potentially removed the dog from reaching the apartment block's underground garage. They were closely observed by a small detachment of riot police, a large contingent from the local police force and several media camera crews and – for some reason – a group of firemen.
There was a moment of tension when a vehicle attempted to enter the building's garage – and police physically removed the activists – but there were no arrests.
However, when the dog was finally taken away in a van, the mood turned much uglier, with activists shouting "murderers" as the vehicle, accompanied by two unmarked police cars, left the building. Two protesters were injured, one in the head, as they tried to stop its progress and a police charge dispersed around 50 demonstrators.
The Madrid regional government later issued a communiqué in which it claimed that the dog had to be destroyed because "data exists that shows that animals can be antibody-positive for the Ebola-virus". The activists, meanwhile, insist that Excalibur should have been placed in quarantine.
Register for free to continue reading
Registration is a free and easy way to support our truly independent journalism
By registering, you will also enjoy limited access to Premium articles, exclusive newsletters, commenting, and virtual events with our leading journalists
Already have an account? sign in
Join our new commenting forum
Join thought-provoking conversations, follow other Independent readers and see their replies