'Far-right' terror suspect arrested in France over Emmanuel Macron assassination plot
The 23-year-old extremist reportedly told police he also wanted to kill "blacks, Arabs, Jews and homosexuals"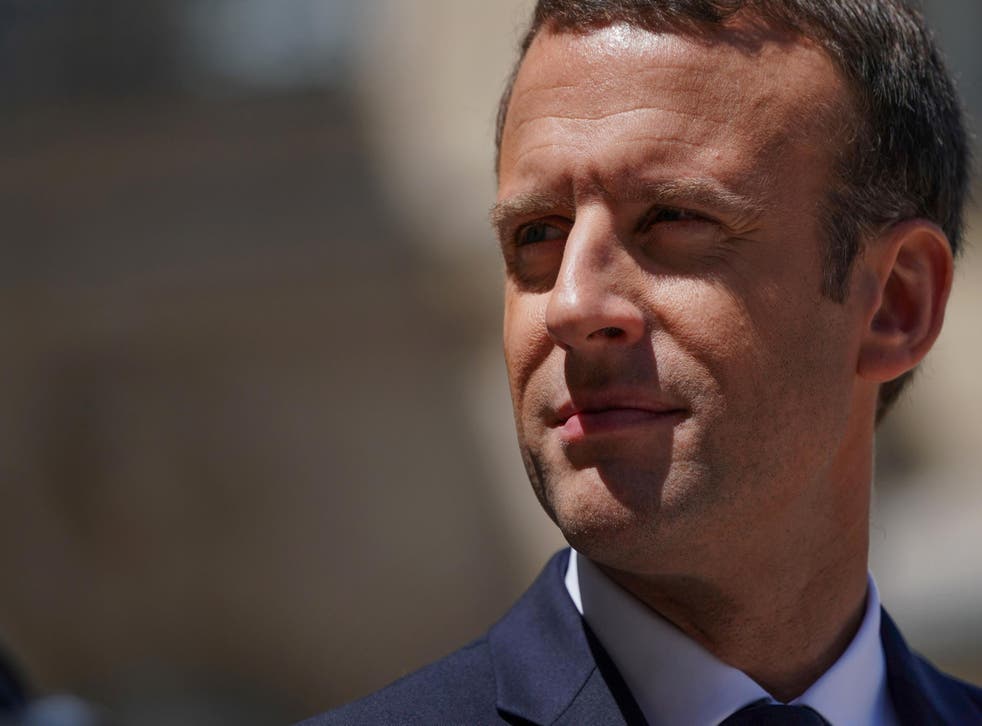 A "far-right" extremist has been arrested in France over an alleged plot to assassinate Emmanuel Macron.
The 23-year-old man was taken into custody in Paris on suspicion of planning to murder the French President in a terror attack during the capital's Bastille Day parade on July 14.
He was reportedly arrested after attempting to buy a Kalashnikov assault rifle online.
The suspect spoke of "extreme" nationalist views and also said he wanted to kill "blacks, Arabs, Jews and homosexuals", a prosecuting source told French radio station RMC.
He was said to have threatened police with a kitchen knife as officers swooped to arrest him in the Argenteuil surburb on Saturday. Investigators later found more weapons in his car.
He faces preliminary charges of planning an individual terrorist attack, the Paris prosecutor's office confirmed on Monday.
Spokeswoman Agnes Thibault-Lecuivre said the suspect's plans were vague and not yet finalised, adding he appeared to have been acting alone.
He was reportedly arrested after he told an online video game chat room that he was looking to buy the rifle and his posts were reported to French counter-terrorism authorities.
The suspect told police during an interview in custody that he wanted to make a political statement by assassinating the French President on the Champs-Elysees, RMC reported.
Mr Macron will be joined by US counterpart Donald Trump as he oversees a military parade in Paris on Bastille Day.
He will then travel to Nice to mark the anniversary of the Islamic extremist lorry attack that killed 86 people in the south-eastern city.
Join our new commenting forum
Join thought-provoking conversations, follow other Independent readers and see their replies