Emmanuel Macron kicks off controversial attempt to reform France's labour laws
Critics say the proposals put companies first and 'will reduce the rights of employees both individually and collectively'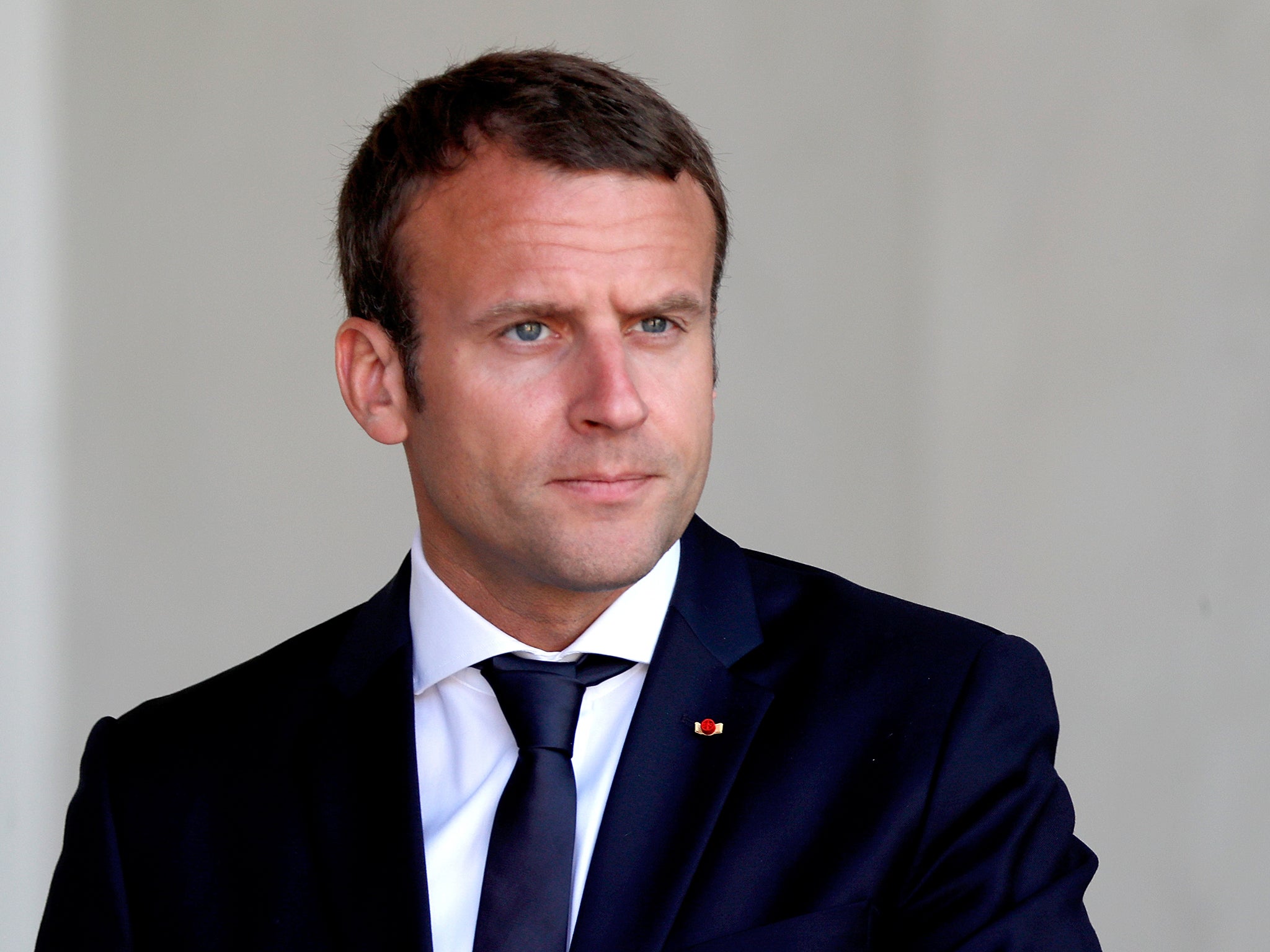 Emmanuel Macron's government has launched a programme of controversial labour reforms designed to make it easier to hire and fire employees, create jobs and spur France's economic growth.
Mr Macron's flagship promise of sweeping economic and social change, which would give companies more of a say over working conditions, was presented to the new cabinet on Wednesday.
The centrist, who won an overwhelming majority in France's legislative elections in an alliance with the middle-ground MoDem party, made the reforms a key pillar of his campaign pledges, and passing them will be seen as a key test for the new government.
Mass street protests were expected over the summer, but only the hardline General Confederation of Labour (CGT) union has called for a strike in September over Mr Macron's plans.
This says more about Mr Macron's ability to listen to the unions than his intention to water down the draft text. On the contrary, French financial newspaper Les Echos has described the text as "going further than what candidate Mr Macron had led to believe during the campaign".
Eric Cohen, a French lawyer specialising in labour regulations, told The Independent Mr Macron's new reforms were "positive for all new companies seeking to hire or to settle in France".
Mr Cohen said the reforms had three key objectives, including reassuring foreign investors that they will be able to adjust their workforce if their operations run into difficulties. They will also be designed to reduce employers' anxiety in the face of legal dispute in redundancy cases, and to improve the chances of mediation prior to a case going to an employment tribunal.
"But in practice only the courts will demonstrate whether the text can and will be applied [to individual cases] – and nothing is less certain," Mr Cohen added.
Some of the reforms would see compensation being capped in the case of an employee being laid off for no justifiable reason. There will be a reduction of the period during which employees can start a legal challenge after being made redundant to two months, and they will make it easier for companies to fire employees for "economic reasons".
Arnold Schwarzenegger takes a selfie video with Emmanuel Macron talking about a clean energy future
But Judith Krivine, an associate at Selarl Dellien Associes who works with employees and unions in labour law cases, told The Independent the reforms followed a "business first" policy which worked against employees and organisations representing staff.
"This follows other laws that have been introduced in the last five years. The objective is to facilitate and simplify the life of companies. Effectively the reforms, if adopted, will reduce the rights of employees both individually and collectively," she said.
Ms Krivine said the proposed reforms would make it even more difficult for employees to start legal action against their employer.
"Everything is done to give companies a chance to avoid legal pursuit," she said. "People are already starting to mobilise and despite efforts to pass the law quickly in the summer there will still be opposition to it."
Mr Macron's government said the easing of labour regulations will help to reduce unemployment to around 7 per cent of the workforce by the end of the President's five-year mandate in 2022. Currently, unemployment in France remains around 10 per cent.
Speaking to reporters during a news conference, government spokesman Christophe Castaner said: "The labour code no longer reflects today's reality."
The centrist government has now embarked on a series of meetings with unions about the proposals. Mr Macron is also seeking special legislative powers to push the reform through parliament without lengthy negotiations, a move traditionally unpopular.
There is no doubt that France's youngest president since Napoleon will want to avoid a repeat of the mass protests and general strikes that gripped the country last year following the Loi El Khomri, an unpopular labour reform law which was passed by François Hollande's previous left-wing government without a vote in the National Assembly.
The set of reforms will therefore be a test for the young President who so far has had an easy ride in securing a parliamentary majority.
Yet, with the highest proportion of female MPs in parliament – almost 40 per cent – in the country's modern political history, none of the top parliamentary posts went to women with Mr Macron facing accusations of "sexism".
World news in pictures
Show all 50
The CGT union has promised a tough fight against the reforms, which it sees as an attack on hard-won labour rights.
Far-left presidential candidate Jean-Luc Melenchon, whose party France Insoumise gathered close to 20 per cent of the votes in the first round of the election in May, rallied to the mobilisation movement.
"We must join this movement, we must resist, we have a duty to defend the labour code," Mr Melenchon told French radio Europe 1.
The CGT said on Tuesday the reopening of schools in September should be the time "to act on our discontent and to work on economic and social change".
The moderate CFDT union said strikes and demonstrations should be a last resort.
Join our commenting forum
Join thought-provoking conversations, follow other Independent readers and see their replies