French presidential frontrunner Emmanuel Macron 'targeted by Russian-controlled state media'
Frontrunner candidate could be target of 'fake news' because he wants a strong Europe to stand up to Russia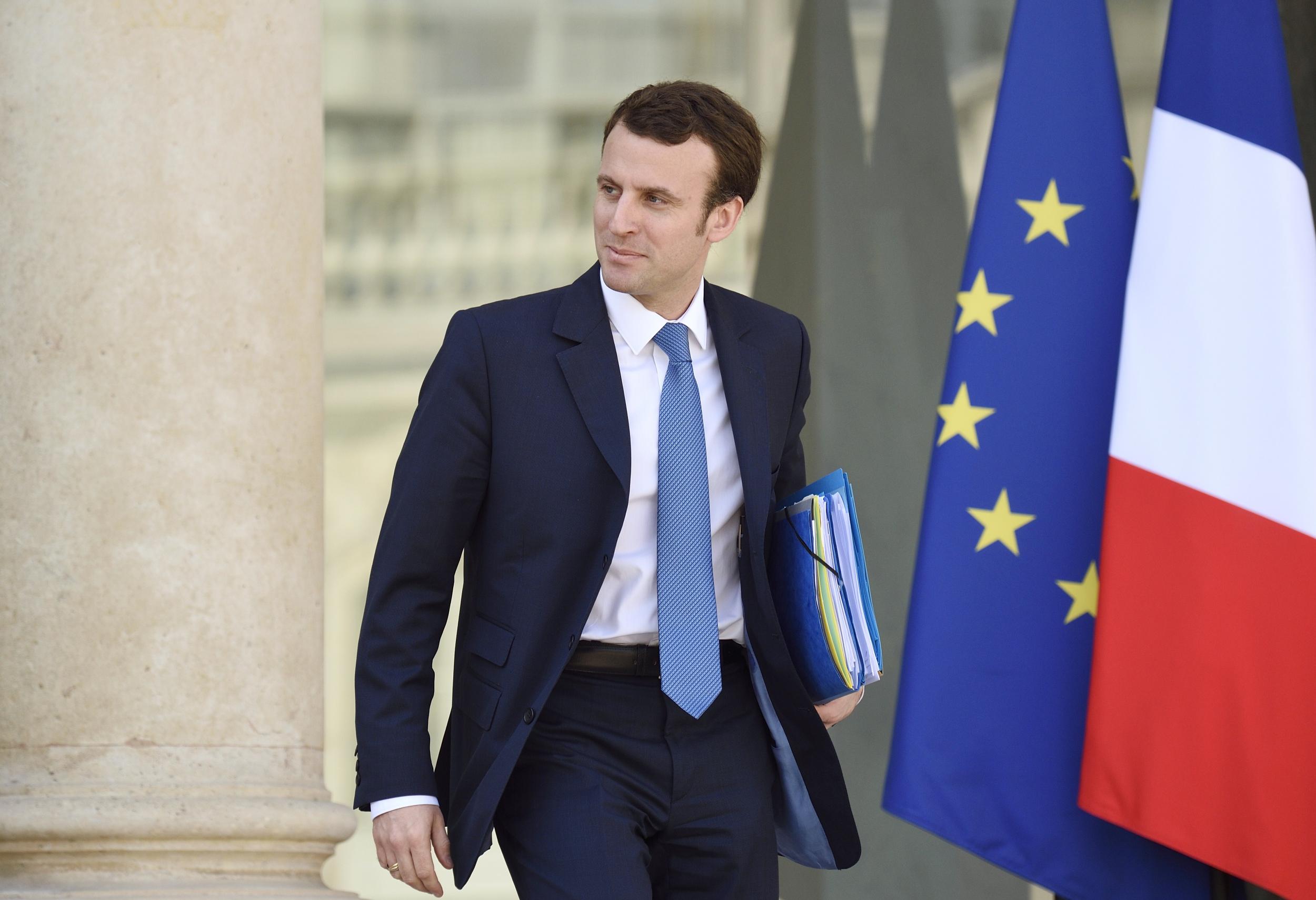 The French Presidential candidate Emmanuel Macron has been the victim of thousands of cyber attacks by Russia, his party has claimed.
A top aide for the election frontrunner – and rival to Marine Le Pen – says Mr Macron has been the target of false reports spread by state-controlled media, including Russia Today and Sputnik.
Richard Ferrand, the campaign manager for Mr Macron's En March party, also claimed the party had been hit by hundreds, if not thousands, of attacks on their computer system.
Mr Macron is a staunch pro-European and it is widely thought he is likely to have been targeted because he wants a strong Europe that could stand up to Moscow,.
It comes after French intelligence warned of growing concerns about the risk of a Russian cyber attack in support of far-right candidate Le Pen.
French intelligence agencies believe Russia could use "social media thanks to automated robots that would generate thousands of positive messages or by collecting emails and confidential information from its adversaries".
Mr Macron wants "a strong Europe, one that weighs in the face of Russia, where others are more friendly with the Russian regime", General Secretary of En March Richard Ferrand told France 2.
"It is clear that on that the far-right and the right's candidates are well seen. Whereas we promote a powerful Europe and apparently one that a large number of Russian media do not want," he said.
"Today, we have to look at the facts: two major media platforms Russia Today and Sputnik, that belong to the Russian state, broadcast false news daily. Then these news are recuperated and quoted and come and weight on our democratic life."
Nato has previously accused the Russian news agency Sputnik of of being part of a "Kremlin propaganda machine" distributing biased articles and "misinformation" to influence political opinion around the world.
World news in pictures
Show all 50
The state-owned news website and the Russian embassy in London have both denied the allegations.
Asked whether he believed Russia was working to fail the candidate expected to win France's election this year, Mr Ferrand said: "I am not saying that. I'm saying that there is that [fake news] on one side and hundreds if not thousands of attacks on our digital system, on our data and websites. And as if by chance, this comes from the Russian borders."
"What we are asking for is that the highest authorities of the state seize their phenomenon to guarantee that there will not be interference from a foreign power in our democratic life…. The Americans have realised that too late," he said.
Although Marine Le Pen is still leading in the polls to win the first round of the election, Mr Macron is expected to win the majority in the second round.
Join our commenting forum
Join thought-provoking conversations, follow other Independent readers and see their replies