Erdogan demands apology from Vice President Biden and warns 'he will be history for me'
The Turkish President was upset over claims he admitted allowing foreign fighters to cross into Syria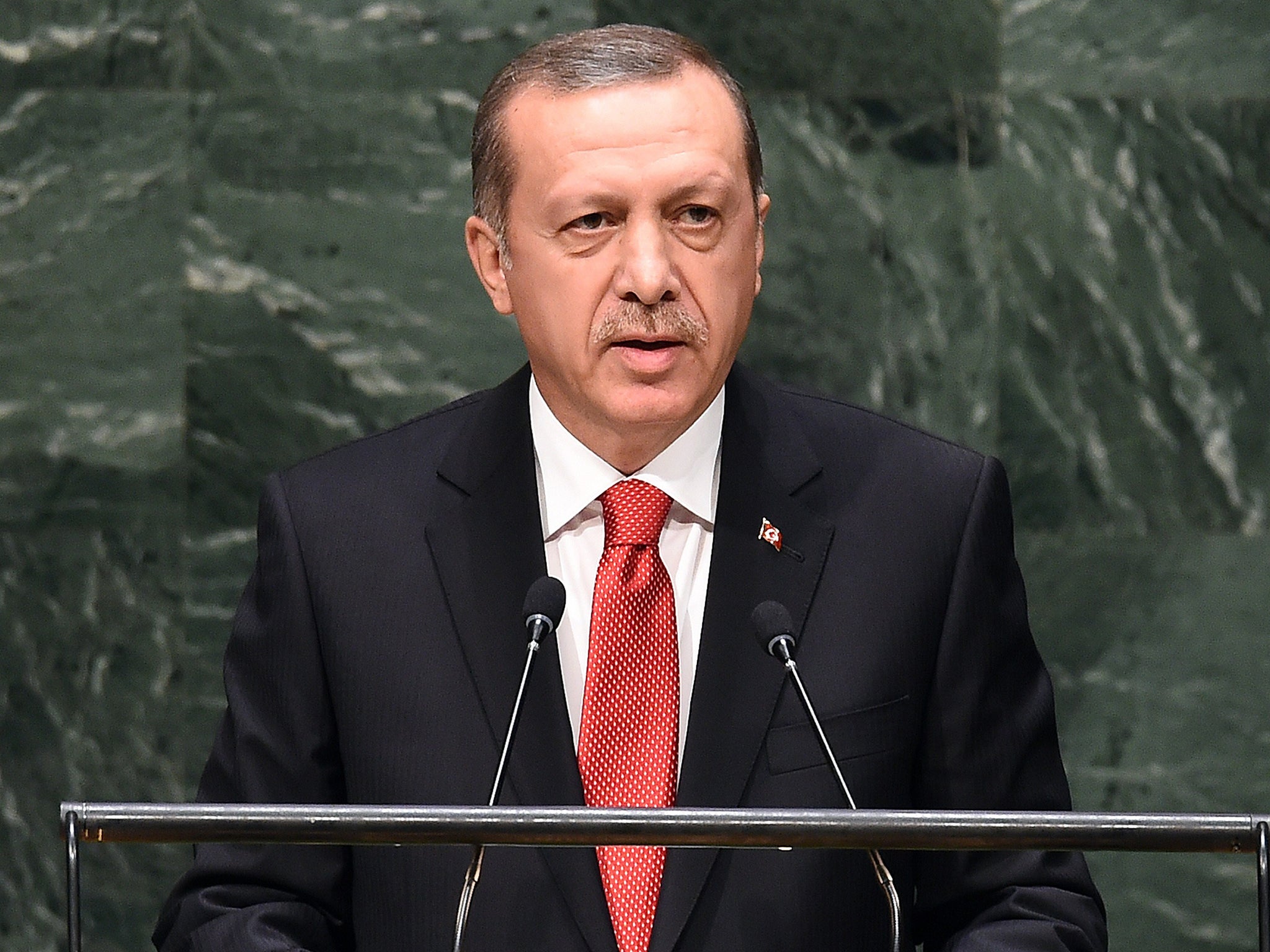 Turkish President Tayyip Erdogan has demanded an apology from US Vice President Joe Biden, after he claimed the Turkish leader had admitted making a mistake by allowing foreign fighters to cross into Syria.
Responding to questions following his gaffe-filled speech at the Harvard Kennedy School on Thursday, Mr Biden told the audience:" He (Mr Erdogan) said: 'You were right. We let too many people through.' Now they're trying to seal their border."
Mr Erdogan angrily denied making the remarks on Saturday, saying: "I have never said to him that we had made a mistake, never.
"If he did say this at Harvard then he has to apologise to us."
He told reporters in Istanbul that the Vice President "will be history for me if he has indeed used such expressions."
"Foreign fighters have never entered Syria from our country. They may come to our country as tourists and cross into Syria, but no one can say that they cross in with their arms."
He said Turkey had prevented 6,000 suspected jihadis from entering the country and deported another 1,000.
Earlier in his speech at Harvard, Mr Biden said that "our biggest problem is our allies" in responding to the civil war in Syria.
He told the audience: "The Turks, who are great friends — I have a great relationship with Erdogan, whom I spend a lot of time with — the Saudis, the Emiratis, etc. What were they doing? They were so determined to take down (Syrian President Bashar) Assad and essentially have a proxy Sunni-Shia war.
"What did they do? They poured hundreds of millions of dollars and thousands of tons of weapons into anyone who would fight against Assad — except that the people who were being supplied were al-Nusra and al-Qaeda and the extremist elements of jihadis coming from other parts of the world."
Additional reporting by Associated Press
Join our commenting forum
Join thought-provoking conversations, follow other Independent readers and see their replies