EU citizens fighting in Syria pose threat of terror attacks when they return home, says domestic affairs chief
The first challenge for European governments is how to prevent young men and women from leaving to take part in the conflict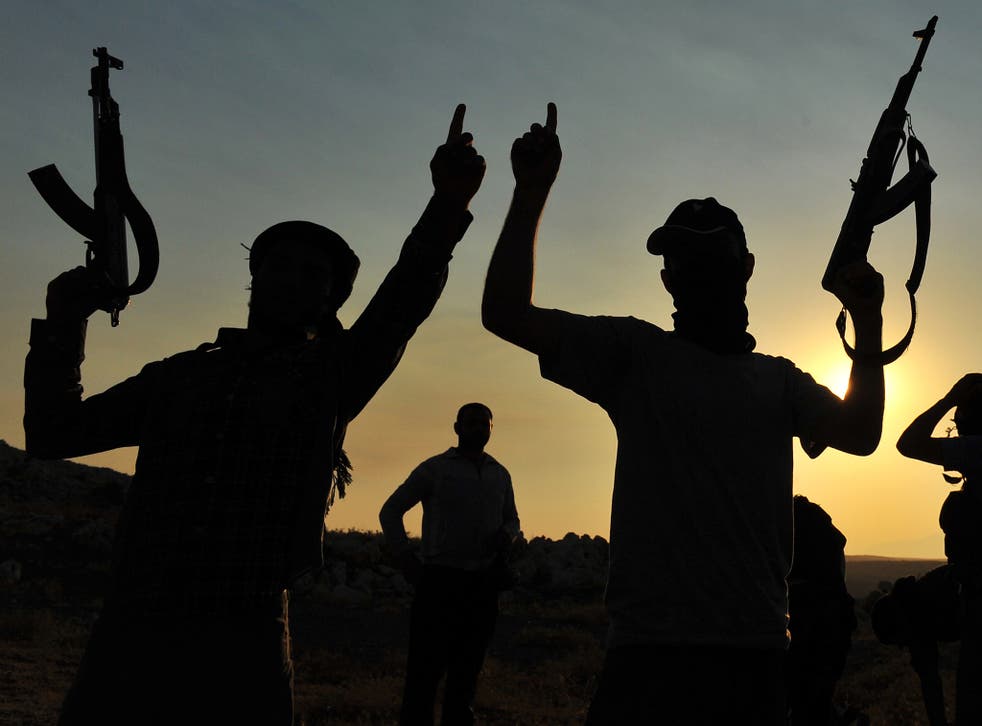 European governments risk more terror attacks at home unless they tackle the growing threat from extremist groups and radicalised individuals, including some of the 1,200 EU citizens believed to be fighting in Syria, the bloc's domestic affairs chief has warned.
So concerned are EU nations about the threat the fighters pose upon their return that some intelligence agencies have held secret meetings with officials from Syrian President Bashar al-Assad's regime, according to the Wall Street Journal.
The alleged talks involving British, French, German and Spanish spy agencies were specifically focused on sharing intelligence on the foreign combatants, the paper said, underscoring the concern that European citizens are becoming entangled with al-Qa'ida-linked rebel groups.
"Europeans travel abroad to train and to fight in combat zones, becoming more radicalised in the process," said the EU Home Affairs Commissioner, Cecilia Malmström.
"Some of these young men have joined groups with terrorist agendas, they have been trained and hardened in war, and could pose a threat to our security upon their return from a conflict zone. In the longer term they could act as catalysts for terrorism."
The challenge for European governments is, first of all, how to prevent the young men and women from leaving for Syria. Then they have to decide how to deal with fighters upon their return, with some countries including Belgium jailing youngsters who have fought abroad.
Ms Malmström proposed establishing support programmes to de-radicalise members of extremist groups. Currently such programmes only exist in a handful of member states. The EU has also set aside €20m to establish an anti-extremism centre, which will gather and share knowledge from the 28 member states on tackling terrorism.
Other measures on the table include working with religious communities to reach out to potential extremists, and increased efforts to remove propaganda materials posted online by terror groups. Ms Malmström also raised concern about a growing extremist threat from far-right groups like Golden Dawn in Greece and Nazi gangs in Hungary.
"Traditional law enforcement techniques are insufficient to deal with these evolving trends in radicalisation and violent extremism," said Ms Malmström.
"A broader approach is required to prevent and counter this phenomenon."
Despite a growing awareness of the phenomenon, the number of young Muslims going to fight with the rebel forces is not abating. The figure of 1,200 given by the EU is conservative, with the International Centre for the Study of Radicalisation last month estimating that 1,900 Western Europeans are fighting in the Syrian conflict, triple the 600 there in April last year.
The flow of fighters is unlikely to stop until there is some kind of political settlement to the three-and-a-half year conflict. In the meantime, millions of Syrians have been forced from their homes and are living in refugee camps or in pitiful conditions in war-ravaged towns and villages.
Meanwhile, a conference of Western and Arab donors has pledged another $1.4bn to provide humanitarian assistance to those in need in the country, a response to an unprecedented appeal by the United Nations last month for $6.5bn for in aid for Syria.
Join our new commenting forum
Join thought-provoking conversations, follow other Independent readers and see their replies