EU official tells Julian Assange 'just go to Sweden'
Kevin Rawlinson
Monday 03 December 2012 19:12 Comments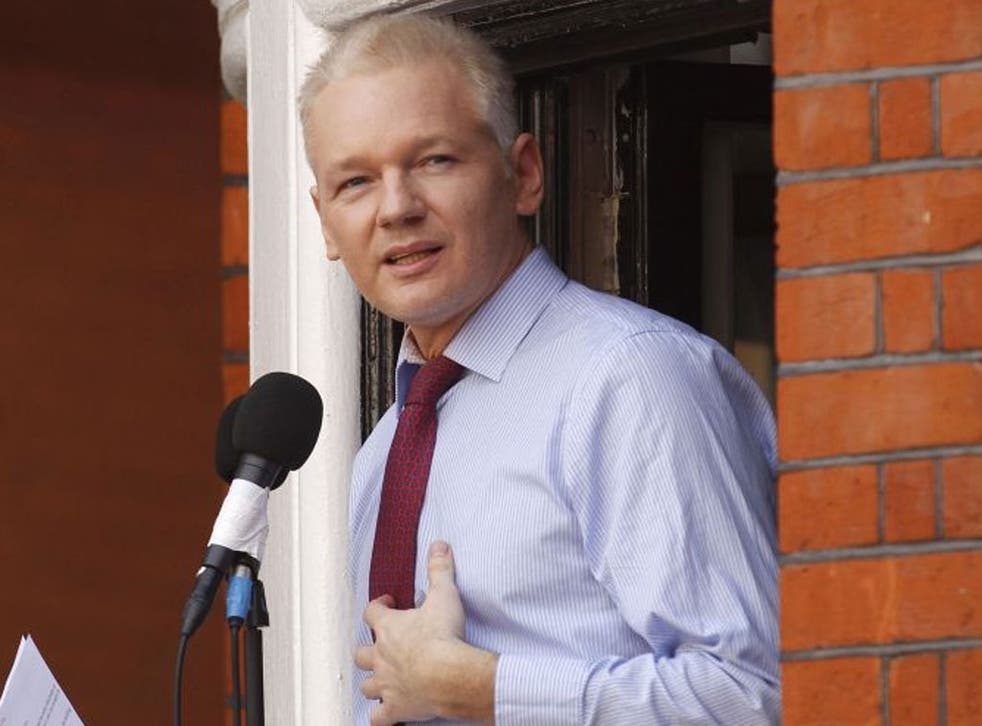 WikiLeaks founder Julian Assange should "just go" to Sweden and face allegations of sexual assault, according to one of Europe's top officials.
Mr Assange, 41, has been holed-up in a west London embassy building for nearly six months but Cecilia Malmström, the European Commissioner for Home Affairs, has demanded he "answer the questions" about the alleged attacks, dismissing the threat of his onward extradition to America as "purely theoretical".
"I'm not engaged in this, I know there are talks. But he's accused of rape, of sexual harassment and if he's innocent, which he might be — I don't know — why doesn't he just go and answer the questions? I don't believe for a minute that's why he would go to the US," said Ms Malmström, who is herself a Swede.
She added: "He [Assange] is asked to come to Sweden because he's accused of some crimes. He stays in the embassy. For the moment there is no solution. Whether Sweden would extradite him to the US or not, that is up to the Swedish authorities to decide. I don't think that would happen. That's purely theoretical."
Mr Assange fears that, once he arrives in Sweden, he will be sent on to America over allegations that he was involved in the leaking of sensitive – and embarrassing – cables as the editor-in-chief of WikiLeaks. But that move would require the consent of the UK Home Secretary Theresa May, who has already allowed his extradition to the Scandinavian country. Neither the UK, nor the USA have been drawn on the issue.
Register for free to continue reading
Registration is a free and easy way to support our truly independent journalism
By registering, you will also enjoy limited access to Premium articles, exclusive newsletters, commenting, and virtual events with our leading journalists
Already have an account? sign in
Join our new commenting forum
Join thought-provoking conversations, follow other Independent readers and see their replies