EU referendum: Angela Merkel breaks silence to warn UK against Brexit
German Chancellor says countries outside the European Union 'will never get a really good result in negotiations'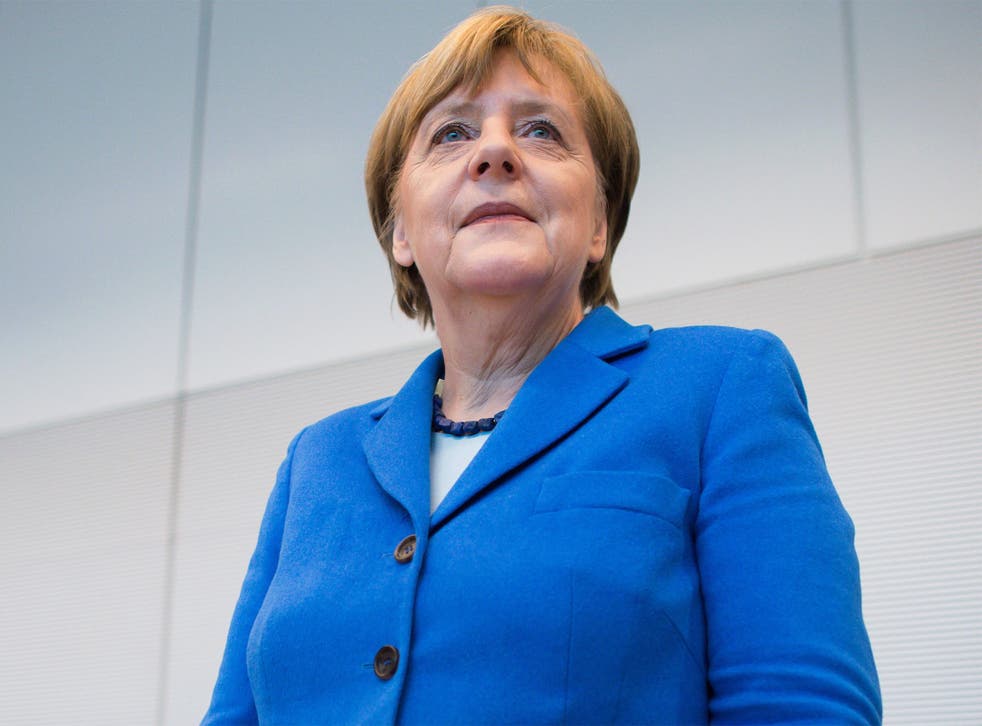 The German Chancellor Angela Merkel has broken her self-imposed vow of silence on the EU referendum to say she hopes the UK will vote to remain "for the benefit of all of us".
Ms Merkel and the French President Francois Hollande have until now refrained from commenting on the poll for fear their remarks could be counterproductive.
But speaking during a news conference with the Nato General Secretary Jens Stoltenberg in Berlin, Ms Merkel appeared to warn that the UK would get a worse deal outside of the EU.
EU Referendum: Latest Poll
Stressing the importance of the single market she said countries outside the EU "will never get a really good result in negotiations".
She added: "Obviously, it is up to the citizens of the UK themselves how they wish to vote on the upcoming referendum. I've said repeatedly before that I personally would hope and wish for the UK to stay part and parcel of the EU."
She said: "We work well together with the UK particularly when we talk about new rules for the EU.
"We have to develop those together with the UK and whenever we negotiate that, you can much better have an influence on the debate when you sit at the bargaining table and you can give input to those negotiations and the result will then invariably be better rather than being outside of the room."
The most scaremongering arguments for Brexit

Show all 7
Her remarks were immediately seized on by the Leave campaign.
The Labour MP Kate Hoey told the BBC Ms Merkel would be "well advised to stay out of what is a very, very important vote for British democracy".
"I really don't think that Angela Merkel telling the British people how they should vote in a democratic referendum in three weeks time will affect anyone's vote," she said.
"We can do extremely well outside the European Union ‒ we don't need to be in the single market, other countries trade with the European Union and are not in the single market. We are the fifth largest economy, we can look outwards."
Join our new commenting forum
Join thought-provoking conversations, follow other Independent readers and see their replies