One in three Britons wants to ban migrants from ever receiving in-work or child benefits
David Cameron struggles to get support for his "emergency brake" on benefits for EU workers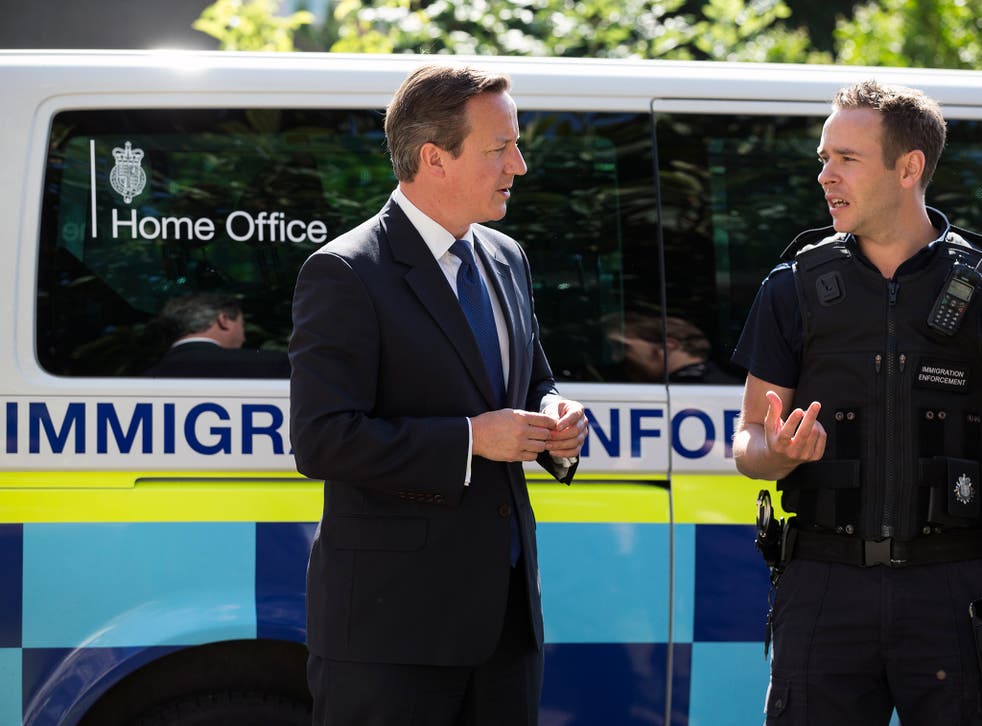 One in three people wants David Cameron to ban all migrants from having access to in-work or child benefits.
The poll, seen exclusively by The Independent, comes as pressure mounts on David Cameron's attempt to secure a deal with Europe ahead of a referendum on whether Britain should quit the EU.
The main thrust of his contentious renegotiation plans has been to secure a four-year ban on in-work benefits for EU migrants.
Following talks on Sunday, the EU Council president Donald Tusk delivered an "emergency brake" of his own as he declared "no deal" on Mr Cameron's proposals, before agreeing to another 24 hours of negotiations.
If the UK is to hold an EU referendum in June, as has been widely speculated, it is vital that Mr Cameron convinces the Commission to include his demands in a draft agreement, to be discussed at the February summit later this month.
According to the results of a survey by BMG Research, such a negotiation could be crucial, as it found that 35 per cent of the British public supported the proposal to ban in-work benefits or child support for four years, while 36 per cent think that EU migrants should never be able to claim such benefits.
The breakdown of Conservative voters found that 46% of those questioned felt that EU migrants should never receive these benefits, and that 70 per cent of Ukip supporters felt the same way.
In addition, 40 per cent of the 1,585 people polled felt that EU migrants should only have access to social housing after spending four years working in the UK, and 32 per cent said that this access should never be allowed.
A similar amount, 39 per cent, objected to EU migrants receiving job seeking benefits in any circumstances, while 33 per cent were willing to allow this after four years.
Although there are other issues tabled in the UK's EU membership renegotiation, such as more competitiveness, a better deal for non-eurozone members and a move away from an "ever-closer union", it is the working rights of EU migrants which fail to find common ground among the other EU countries.
For many EU member states the free movement of workers is considered a central pillar to the European project, and one which they believe brings many benefits.
However, it would seem that if the British public had their way such liberties would not be accepted, as 41 per cent of people want EU migrants to already have a job arranged before arriving in the UK. A six month limit was considered acceptable to 27 per cent of those asked.
Join our new commenting forum
Join thought-provoking conversations, follow other Independent readers and see their replies