EU referendum: Italian prime minister Matteo Renzi pleas with Britain to remain
'In Brussels, there is no pedantic grocer who measures cucumbers... can Britain really believe this caricature?' asked Matteo Renzi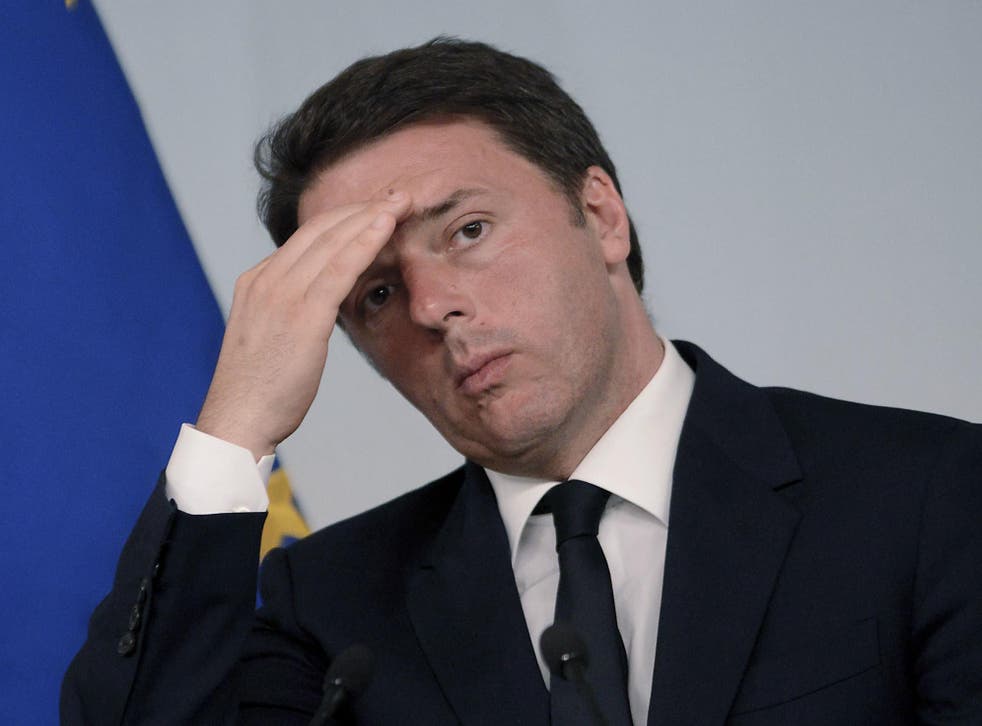 Matteo Renzi, the Italian prime minister, has made an impassioned plea for the British people to "stay true to themselves" and remain in the European Union.
The 41-year-old politician said that a vote to leave the EU would be the "wrong choice" for Britain because its identity has always involved "looking beyond itself" rather than being isolated.
His words warned of the immense challenges faced by the world at present, including populist movements that were whipping up division and resentment.
The former Mayor of Florence also queried the distorted idea many Britons had of the EU.
"No, there is no superstate in Brussels, no pedantic grocer who measures cucumbers and lives on arcane and exacting acronyms that obscure reality," he wrote in an article for The Guardian.
"Can Britain really believe this caricature?"
He expressed Europe's admiration for Britain's enterprising and innovative history, noting that it was "not easy to give the British people lessons on liberty and democracy."
Yet he said that voting to Leave in the referendum on Thursday 23 June would mean swapping pride for weakness.
What's the European Parliament ever done for us?

Show all 5
Mr Renzi also refuted the idea that the EU intervened too much in individual countries, arguing instead that struggling countries were left to flounder with their problems.
"Why not take the momentum generated by this vote and channel it instead towards demanding a more effective European Union?" he asked.
Mr Renzi, who became Italy's youngest prime minister in February 2014, leads the centre-left Democratic Party and has won praise for his efforts to radically overhaul Italy's political system.
He is not the first European leader to appeal to Britain to remain in the EU, with German Chancellor Angela Merkel and her finance minister Wolfgang Schäuble warning that new trade deals will be neither easy nor favourable in the event of a Brexit.
Other leaders to line up against a Leave vote include US president Barack Obama, Japanese premier Shinzo Abe and former archbishop of Canterbury Rowan Williams.
Join our new commenting forum
Join thought-provoking conversations, follow other Independent readers and see their replies