Euro 2016 travel chaos looms as French union calls for strikes in all 10 host towns and cities
However, the effectiveness of local transport strikes remains uncertain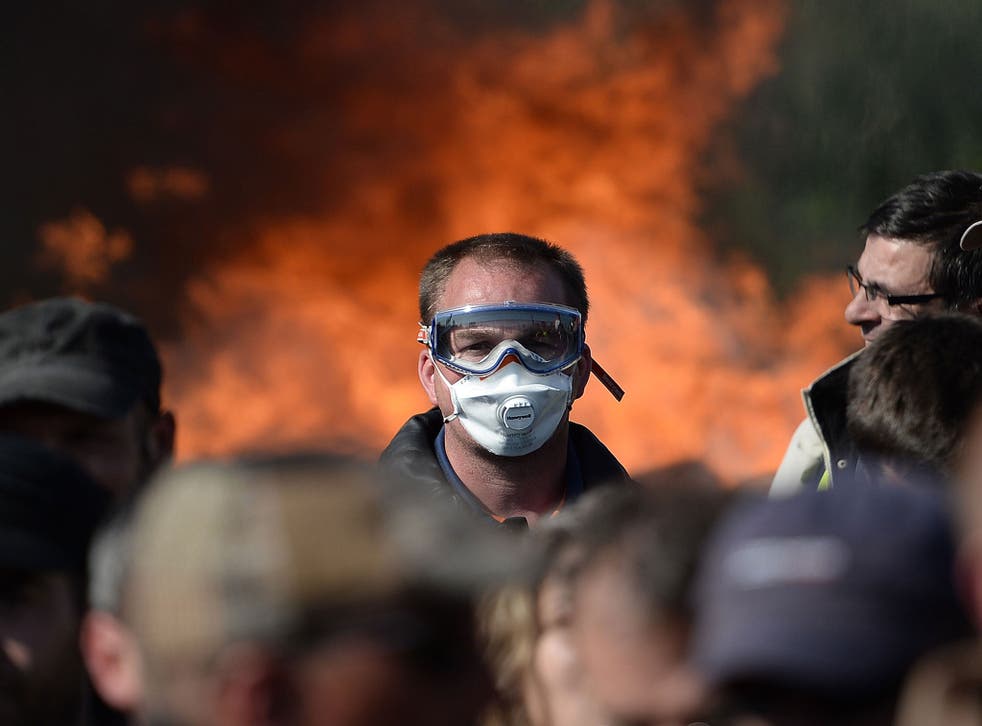 A new strike threat has been issued over the Euro 2016 football championships, even as the French petrol crisis begins to ease.
The most militant French trade union federation, SUD, has called for indefinite local transport strikes in all 10 towns and cities hosting the tournament from 10 June, when Euro 2016 kicks off.
It was unclear today whether other, larger union federations – including the CGT which has led petrol blockages in the past week – would support the strike call. The CGT has already given official notice of an open-ended strike in the Paris metro and bus service from Thursday (2 June).
The effectiveness of local transport strikes is uncertain, however. A strike in the Paris Metro last Wednesday was observed by only 10 per cent of workers and services were scarcely disrupted.
Petrol shortages closed up to half of France's filling stations in the middle of last week, following strikes at refineries and blockades of fuel depots. The situation was almost normal in many parts of the country yesterday as panic-buying eased and the authorities broke the depot blockades.
Extra deliveries by petrol tankers were organised over the weekend. Six in eight French refineries were halted or slowed by strikes last week, and the government has dipped into its three months of emergency fuel reserves.
Fresh efforts are expected from the government in the coming week to resolve the dispute before the Euro 2016 showpiece begins. France's biggest and oldest union federation, the CGT, has threatened to continue guerrilla actions until the government withdraws a business-friendly reform of unemployment law.
The CGT, intermittently supported by two other federations, Force Ouvrière and SUD, has mingled the dispute with demands on pay and working conditions in a series of industries from the railways to air traffic control. President François Hollande is said to be planning to use the same tactics to try to find an honourable exit for both sides.
A source close to the President told the Journal du Dimanche: "The CGT knows that it will not obtain a withdrawl of the labour reform, but they must be allowed to win things in other areas."
There was a partial strike by French air traffic controllers again yesterday. Similar stoppages are threatened next weekend. A railway strike is due to begin on Tuesday but most services are expected to run.
Join our new commenting forum
Join thought-provoking conversations, follow other Independent readers and see their replies