EU-Turkey refugee deal: UN and Amnesty attack 'short-sighted and inhumane' plan
The agreement is intended to control the chaotic influx of illegal migrants, but critics say sending vulnerable people back could violate international law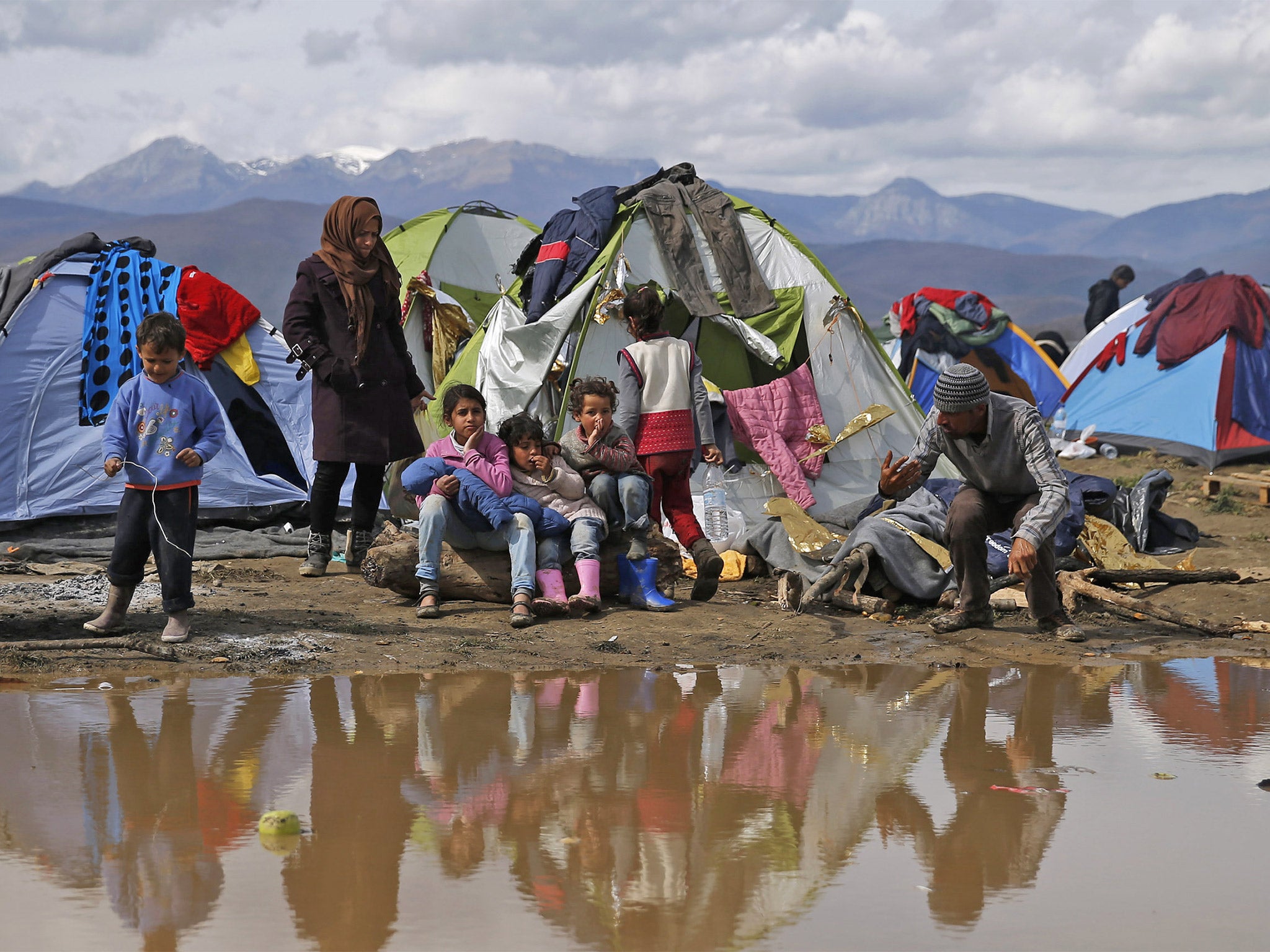 The United Nations has voiced grave concerns about plans for "blanket returns" of refugees to Turkey as part of a radical deal aimed at saving the European Union's commitment to open borders.
In the early hours of Tuesday, Donald Tusk, head of the European Council, emerged after 12 hours of talks with EU leaders in Brussels to announce a "breakthrough" in tackling Europe's refugee crisis. "The days of irregular migration to Europe are over," he said.
That boldness appeared premature, as Hungary threatened a veto while the UN and human rights groups warned that the proposed deal with Turkey could be both illegal and immoral.
The deal with Turkey, spearheaded by German Chancellor Angela Merkel and Turkish Prime Minister Ahmet Davutoglu at the EU summit in Brussels, aims to restore order by halting chaotic illegal migration in exchange for a system of quotas to relocate people to Europe in an orderly fashion. Alarmed that the numbers of arriving migrants have shown no sign of falling, countries along the route into western Europe last month began closing their borders, triggering a backlog in Greece. Slovenia said it would no longer allow migrants to transit through the country, bar "humanitarian" exceptions.
The deal quickly ran into controversy over a plan to forcibly return those arriving in Greece on rubber dinghies, sending them straight back to Turkey. For every Syrian returned to Turkey, Europe would resettle one Syrian already living in Turkey. Those who attempted the illegal crossing would be sent to the "back of the queue".
The pushback against the proposal was led by the UN, which warned that it could violate international and European law to return vulnerable people to Turkey, where some nationalities lacked legal protection. Filippo Grandi, the UN High Commissioner for Refugees, said: "I am deeply concerned about any arrangement that would involve the blanket return of anyone from one country to another without spelling out the refugee protection safeguards under international law."
EU summit leaders back Turkey's refugee plan
Amnesty International said that the mass return of people would be a "death blow to the right to seek asylum" and described the proposals as "alarmingly short-sighted and inhumane". The group pointed out that the arrangement "would make every resettlement place offered to a Syrian in the EU contingent upon another Syrian risking their life by embarking on the deadly sea route to Greece".
Others said the arrangement incentivised Ankara to allow smugglers to continue to operate. Further questions remain about how authorities might force people who had paid hundreds of dollars and taken huge risks to return if they resisted deportation, and about the eligibility criteria for relocation to Europe.
Elizabeth Collett, director of the Migration Policy Institute Europe, said the smugglers would find other routes into the heart of Europe. "We are talking about a multi-billion-dollar smuggling business that is capable of adapting to different circumstances," she said.
EU leaders were bounced into the deal after being blindsided by brinkmanship from Turkey. Having expected to rubber-stamp an agreement crowned by €3bn in aid for refugees, Mr Davutoglu arrived in Brussels demanding twice that sum. He also insisted on a speedier timetable for giving Turkish nationals visa-free travel into the EU's passport-free Schengen zone, and the resuscitation of Turkey's dormant EU membership bid.
The deal first emerged at a dinner on Sunday night at the Turkish embassy in Brussels with Mr Davutoglu, Ms Merkel and Dutch Prime Minister Mark Rutte.
The scheme undermined Mr Tusk, who last week laid the groundwork for a different deal under which Turkey would have agreed to take back refugees intercepted in the Aegean. It prompted frustration that Mr Tusk's careful diplomacy over the previous weeks appeared to have been undone by Ms Merkel in just one night.
Turkey, meanwhile, was accused of exploiting Europe's desperation to extract maximum gain. Mr Davutolgu insisted that Turkey, which is already home to 2.5 million refugees, was simply seeking burden-sharing.
The EU now has just over a week to hammer out the final details before yet another summit at the end of next week, when Turkey is expected to formally confirm the deal.
The agreement was forged against a backdrop of deteriorating freedom of expression in Turkey. Last week, the state took control of a newspaper linked to an arch-foe of President Recep Tayyip Erdogan who is accused of plotting to overthrow the government.
Greeks doing what they can to help refugees
Even as leaders thrashed out the details on Monday night, the crackdown was widened with the seizure of Cihan News Agency, which is owned by the same company as Zaman newspaper.
The clampdown prompted widespread criticism. The former Liberal Democrat leader Lord Ashdown of Norton-sub-Hamdon told The Independent that Europe's policy toward Turkey's hopes of EU accession was "crazy". He said: "The irony is that when Turkey was actually reforming, we refused to let it in and now it's going in the opposite direction."
While Mr Tusk said that Europe "cannot stay indifferent" to concerns about press freedom, he and EU leaders were unwilling to allow the deal to be derailed amid growing domestic pressure to tackle a crisis that has strained EU cohesion to the limits.
Mr Erdogan is determined to bring in a new constitution that would grant him executive powers. To do so, he will either have to win the support of 14 opposition MPs to put the proposal to a referendum or call a fresh election in the hope of securing the right numbers.
Howard Eissenstat, a Turkey expert at St Lawrence University in New York State, said that being seen to have forced Europe to play on Ankara's terms would be a political boost for the President. The deal would be depicted, he said, as "Turkey standing up to Europe and forcing Europe to come to terms with it even on an equal level".
International Women's Day: President Erdogan's view
Turkey's Recep Tayyip Erdogan used a speech on International Women's Day to declare that "a woman is above all else a mother". The President also criticised contraception, saying that it was used to "dry up our nation".
Mr Erdogan has repeatedly called on Turkish women to have at least three children. He has described abortion as "murder" and condemned birth by Caesarean section as "unnatural".
Join our commenting forum
Join thought-provoking conversations, follow other Independent readers and see their replies