'Execution' of lawyer kills hope that residents can defeat Mafia
Campaigners fear lawyer's murder marks mob fightback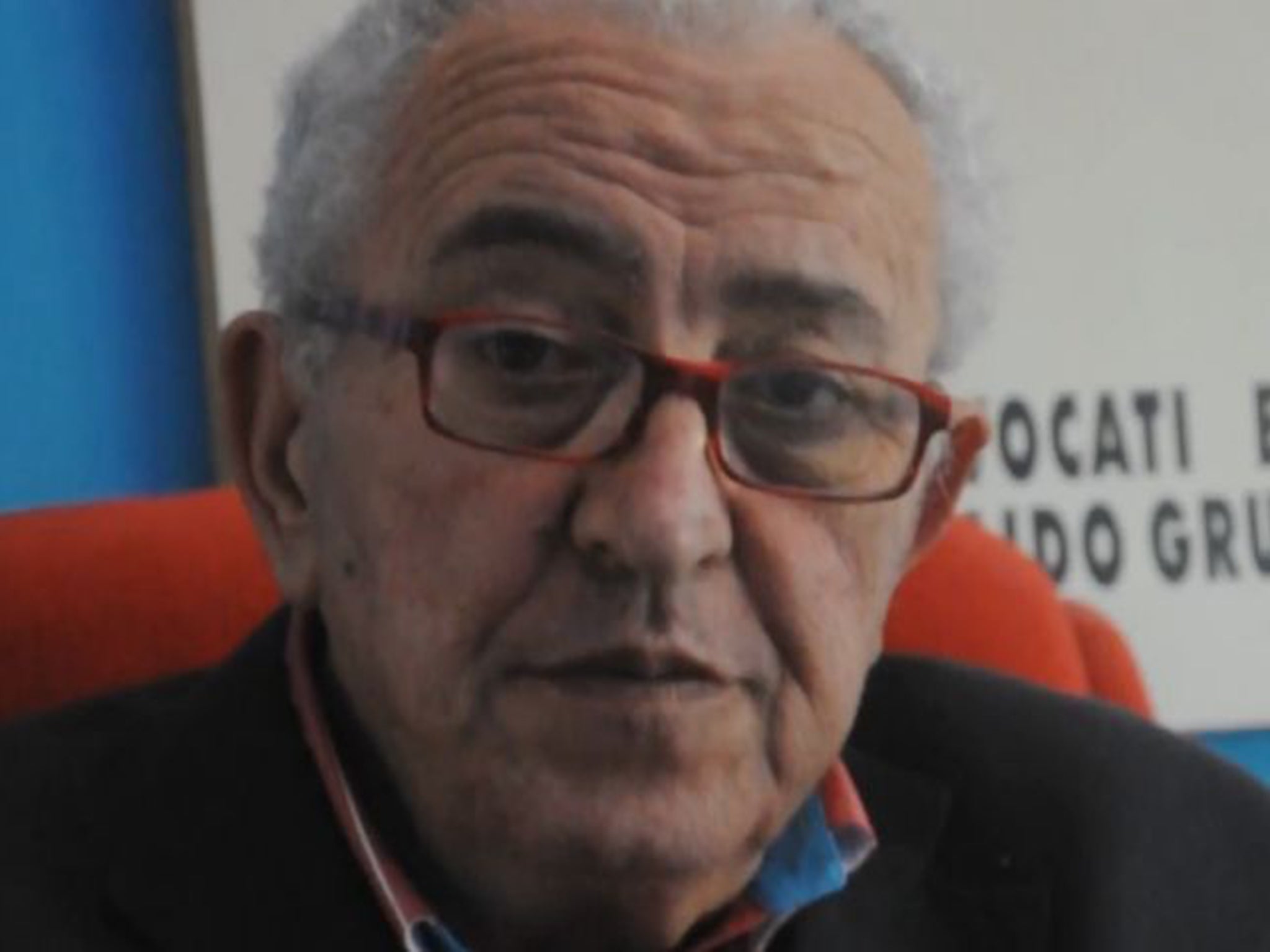 No one dared say it out loud. But many people hoped – or prayed – it was true. That there were, after all, signs that ordinary people could stand up to the Mafia without fearing for their lives.
In Sicily, the Addiopizzo movement has brought together citizens and businessmen who refuse to pay protection money. Reports have said some mobsters are moving into other areas as extortion rackets dry up.
But the brutal killing on 29 May of Mario Piccolino, in his office in Formia, south of Rome, has dashed such hopes. Piccolino, 71, was a lawyer, but he was also an irrepressible blogger, with mobsters and corrupt officials in his sights.
At 5pm, the engineer with whom Piccolino shared offices opened the main door to a stranger. The thick-set man in a T-shirt entered the lawyer's rooms. Then a gunshot. Piccolino was shot in the head at point-blank range.
A week later, outside the modest office-cum-home, the flowers attached to the gate are wilted. The green shutters are closed and a crumpled paper notice says that the property has been sequestered by judicial investigators.
No suspect has been named and police say they are considering all possibilities. But no one here appears in much doubt about who or what killed Piccolino. "We don't yet know whether it was a Mafia killing, but lots of signs point to a mob execution," said Corrado de Rosa, a leading writer on the Mafia, and an expert witness in mob trials. "The perpetrator had to be professional, without emotion, who's not afraid of being recognised." The pistol used in the killing is the preferred weapon of the Camorra, the Naples Mafia.
Apart from lingering signs around the victim's home, it appears to be business as usual in this pleasant, but nondescript town about an hour south of Rome on Lazio's coast.
Locals decline to comment on the killing. In bars, proprietors and customers are loath even to respond, which is not surprising because members of the Calabrian 'Ndrangheta Mafia and particularly the Camorra are seemingly everywhere.
Camorristi, including those from the Casalesi clan of Gomorrah infamy, have moved north across from border with Campania from their Caserta heartland, cashing in on the construction trade – through unregulated building – and the gambling trade.
In the little honey-coloured Sant'Erasmo church on the hill above the bay, Don Alfredo Micaulus notes with a bitter smile that the state apparently has inadvertently helped Camorra gangsters by transferring them here in the hope of isolating them from their Caserta centre of operation. "They just said thank you very much, and set up shop here," said the priest, who works with national anti-Mafia group Libera.
Sicilian photojournalist Letizia Battaglia's images of southern Italy's Mafia wars
Show all 9
Rome's DNA (National Anti-Mafia Directorate) police headquarters declined to comment on speculation that it would assign a permanent division to the Formia area to deal with what the local Il Punto a Mezzogiorno newspaper calls a "period of particular tension". Only a few days before the murder of Piccolino, a journalist from a local paper was attacked.
Campaigners such as Don Alfredo say, however, the tension has been building for years – or even decades – in this part of Lazio.
Back in 2009, Piccolino was hit over the head with a tyre iron. The trial of the suspect in that case has yet to begin. The closure of the court in nearby Gaeta, and the brake that has put on thousands of other trials, isn't a good omen for those who want more, not less, legality.
At the funeral for Piccolino, Formia's mayor Sandro Bartolomeo called on everyone to take a stand so that the "collective pain caused by the killing could be transformed into a grand determination to defend the entire city".
Piccolino never stopped his mission. His blog was the most popular of its type in the province. Even police investigators were thought to regard it as essential reading.
But the threats continued, too. A few years after the incident with the tyre iron, unidentified individuals started to leave fish heads outside his front door.
His killing has underlined how vulnerable he and dozens of other bloggers – or citizen journalists as many like to call themselves – really are, said Mr de Rosa. "From the time of these incidents he had no protection and no help from anyone," he said.
Ago Alla, a friend of Piccolino's and a fellow citizen journalist, admitted he and fellow activists were in shock. "I'm not afraid, but we feel alone. The police can't look after everyone," he said. "We'll go on in a spirit of civic duty, because we believe in what we're doing, or at least we try to believe in something."
Piccolino's brother Marco, said: "He wasn't very level-headed or cautious. But if level-headed and cautious means staying quiet, then the rashness and imprudence of Mario are virtues."
Join our commenting forum
Join thought-provoking conversations, follow other Independent readers and see their replies