Far-right Golden Dawn MP Giorgos Germenis hits 12-year-old girl in attack on Athens mayor Giorgos Kaminis over Greek-only food handout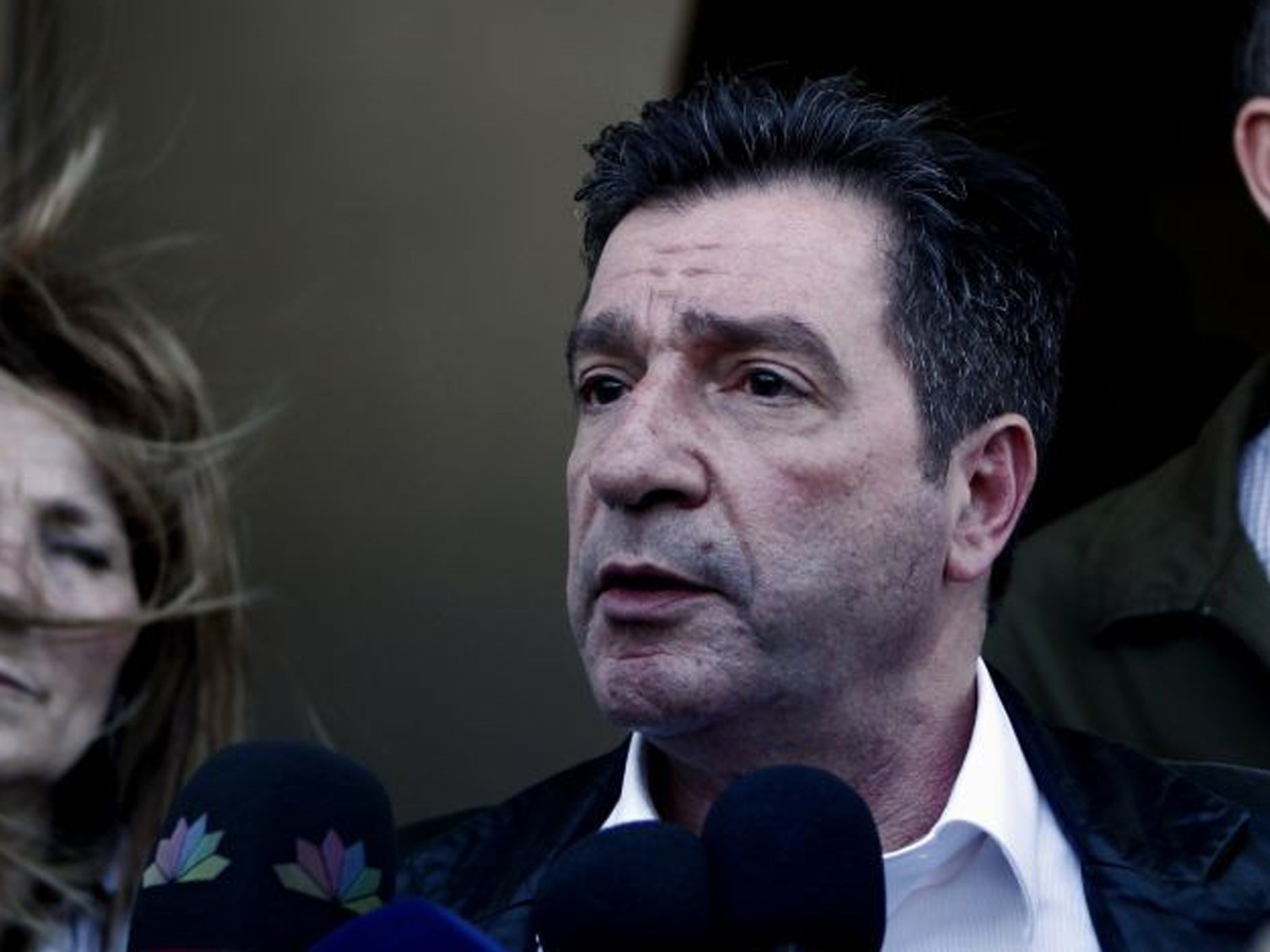 A Greek far-right MP has reportedly accidentally struck a 12-year-old girl in an apparent attempt to attack the mayor of Athens.
During mayor Giorgos Kaminis' visit to a food giveaway in the capital, members of the far-right Golden Dawn party entered a distribution centre and reportedly moved towards him in a threatening manner.
Despite police intervention, enraged MP Giorgos Germenis, in an apparent attempt to attack the mayor, accidentally hit a 12 year-old girl before being marched out of the building by security guards.
After the event the mayor said that the MP tried to pull out a gun.
"The only thing these people know is the language of violence. This logic will not win in a democracy," he said to Skai radio.
The tension between the mayor and the far-right party started when Golden Dawn members attempted to hold a Greeks-only Easter food giveaway at the city's main square despite a municipal ban.
Despite Mr Kaminis' warnings, Golden Dawn continued its plan to distribute the 15 tonnes of food to 3,500 families at Syntagma Square after checking identity cards.
When the police intervened to stop the distribution, there were conflicts with party members before they were moved on to a private building elsewhere in the city.
It was when Mr Kaminis later visited a municipal food distribution centre that he was confronted by Germenis, who had apparently snuck in.
The girl was not severely hurt, but suffered a bruised forehead, according to Greek media.
The MP has caused severe controversy in the past. During his party's press conference on the day of the last election he demanded journalists rose to their feet when the Golden Dawn leader entered the room.
A once marginalised party, the Golden Dawn in the last election won 18 parliamentary seats. Its party members wear black t-shirts are often accused of violent attacks on immigrants and neo-Nazi attitudes. Both of these allegations are rejected by the official party.
Germenis plays in a black metal band called Naer Mataron. Performing under the nickname Kaiadas, he appears on stage wearing make-up and fake blood, brandishing knives.
Join our commenting forum
Join thought-provoking conversations, follow other Independent readers and see their replies