Fifa corruption arrests: Jack Warner says 'whatever is planned for him shall not succeed' in Facebook video posted hours before his arrest
Warner spent Wednesday night in jail in the Trinidad and Tobago capital Port-of-Spain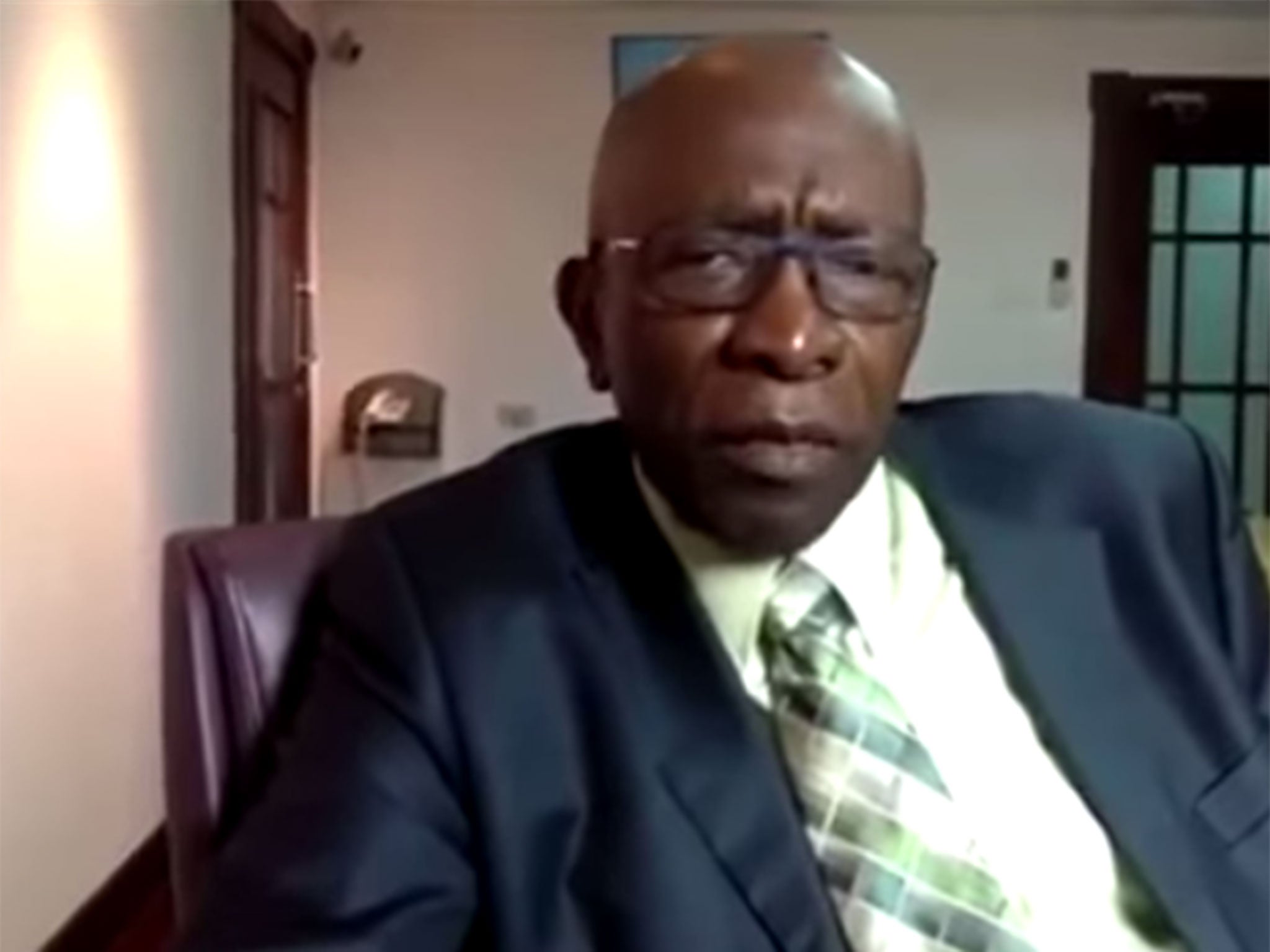 Former Fifa vice president Jack Warner hit Facebook hours before his arrest on Wednesday pleading his innocence in connection with charges of corruption against Fifa officials.
The Trinidadian used his social media page to say that he had served his country "fitfully and fearlessly" and announced that "whatever was planned for him negatively shall not succeed."
Just hours after the video was published, the former Fifa vice-president and Concaf head handed himself into the police following the US Justice Department's announcement that they had brought charges of corruption against him.
On Wednesday, Warner spent a night in jail in the Trinidad capital Port-of-Spain while his bail was being processed.
Speaking in the video, Warner, who is currently standing as an opposition MP in Trinidad and Tobago, said that he found it a "coincidence" that in the lead up to a general election in Trinidad and Tobago and the Fifa leadership elections the indictments had "come to the show."
He vowed to "deal with them in the fullness of time" and said that they would "not succeed".
On Wednesday, the US Attorney General confirmed that Warner was on the list of nine current and former Fifa officials and five business executives who the US authorities believe "abused their positions of trust to acquire millions of dollars in bribes and kickbacks."
Those to be arrested include Jeffrey Webb, Fifa's head of the confederation for North and Central America and the Caribbean, Eugenio Figueredo, president of South American football governing body Conmebol and Eduardo Li, who was due to join Fifa's executive committee on Friday.
The US authorities allege that Warner - specifically - had "solicited and accepted bribes in connection with his official duties, including the selection of the host nation for the World Cups held in 1998 and 2010, which he participated in as a member of the FIFA executive committee."
The Fifa bigwigs facing charges
Show all 14
In the video, Warner said since being forced out of FIFA over a bribery scandal four years ago, he had had to deal with an "unending pattern" that had been "haunting him forever."
He said: "When I was at Fifa I conducted myself with all of the sports correct practices.
Adding: "At no point in time did I do any activity in Fifa that was not to benefit Trinidad and Tobago."
In addition to denying the accusations, Warner also claimed that he had been "single-handedly" responsible for getting Trinidad and Tobago into the 2006 World Cup – the smallest nation ever to qualify for the tournament.
On Wednesday, Warner appeared in court where a judge read out eight counts against him and set his bail at 2.5m Trinidadian dollars (£256,000).
He is now scheduled to appear in court again on 12 July and will be required to report to police twice a week.
Warner could also face extradition to the US, with the US Justice Department having a two-month window to request his extradition.
Join our commenting forum
Join thought-provoking conversations, follow other Independent readers and see their replies