Financial markets rocked by US shutdown fears and political crisis in Italy
Worries over economic impact of US budget deal hits stocks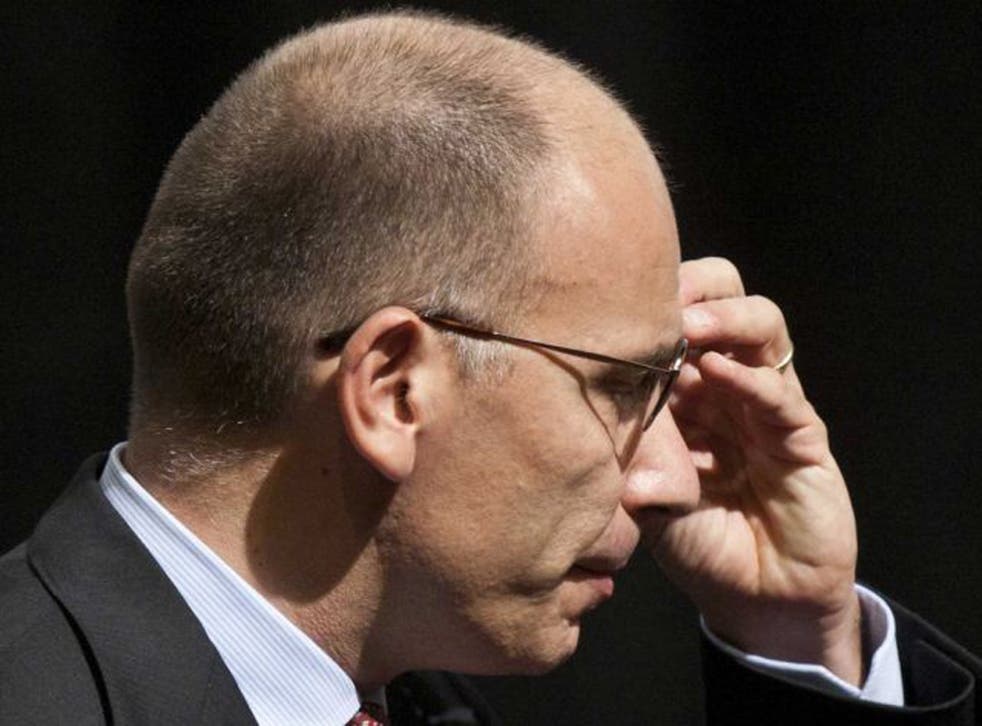 Financial markets have been rocked today by fears that the US government was heading for a shutdown and by renewed political instability in Italy.
If Congress cannot agree on a spending bill before the new fiscal year begins on Tuesday, the US government will run out of money to fund its non-essential services, leading to its first shutdown since 1996. Ratings agency Moody's has warned that a shutdown would knock 1.4 per cent off the US' annual gross domestic product.
The White House warned that President Obama would veto any measure that disrupts his plan to provide health coverage to millions of uninsured Americans. The Republicans are targeting the healthcare law popularly known as Obamacare.
Even more alarming is the looming threat of a stand-off over the Federal debt ceiling. Failure to agree to a rise in the government's borrowing authority by mid-October would force the US to default on some payment obligations.
Meanwhile, in Italy, Prime Minister Enrico Letta faces a confidence vote on Wednesday after ministers from Silvio Berlusconi's party stepped down at the weekend.
The five Cabinet ministers from the disgraced mogul's People of Freedom (PDL) party said on Saturday they would quit the left-right coalition, plunging Italy into another period of political uncertainty, with Berlusconi calling for fresh elections. The ministers have now given mixed signals as to whether they are actually leaving the government.
Though Italy hasn't needed a financial bailout like other countries that use the euro, such as Greece and Portugal, it has high debts that have compelled successive governments to instigate wide-ranging economic reforms. The political uncertainty only adds to concern that the reform program will slip.
A period of stable government is generally seen as vital, now that Italy shows signs of emerging from its worst recession since the Second World War. Deputy economy minister Stefano Fassina said today that bond yields would rise by up to 300 basis points if elections were called.
"If investors had been hoping that common sense would prevail over the weekend, in either Italy or the US for that matter, then they would have ended up sorely disappointed," said Michael Hewson, senior market analyst at CMC Markets. "Given the protagonists involved in events either side of the Atlantic any other outcome, would probably have been wishful thinking and so it has proved."
The FTSE 100 was down nearly 1% and European exchanges falling slightly.
Germany's DAX fell 1.1 per cent at 8,567. The CAC-40 in France was 1.4 per cent lower at 4,129.

Unsurprisingly, Milan's stock exchange was faring worst, trading down 1.9 per cent at 17,310. And in another sign of investor unease, the yield on Italy's benchmark 10-year government bond was up 0.08 percentage points at 4.50 per cent.

The mood was downbeat earlier in Asia as well. Japan's Nikkei 225 stock average, the region's heavyweight, led the way down, closing 2.1 lower at 14,455.80. Among others, Hong's Hang Seng index was down 1.5 per cent to 22,859.86 while South Korea's Kospi was trading 0.7 per cent lower at 1,074.
Additional reporting AP
Join our new commenting forum
Join thought-provoking conversations, follow other Independent readers and see their replies