Finland plans to completely phase out coal by 2030
Renewable sources accounted for 40 per cent of all energy consumption in Finland last year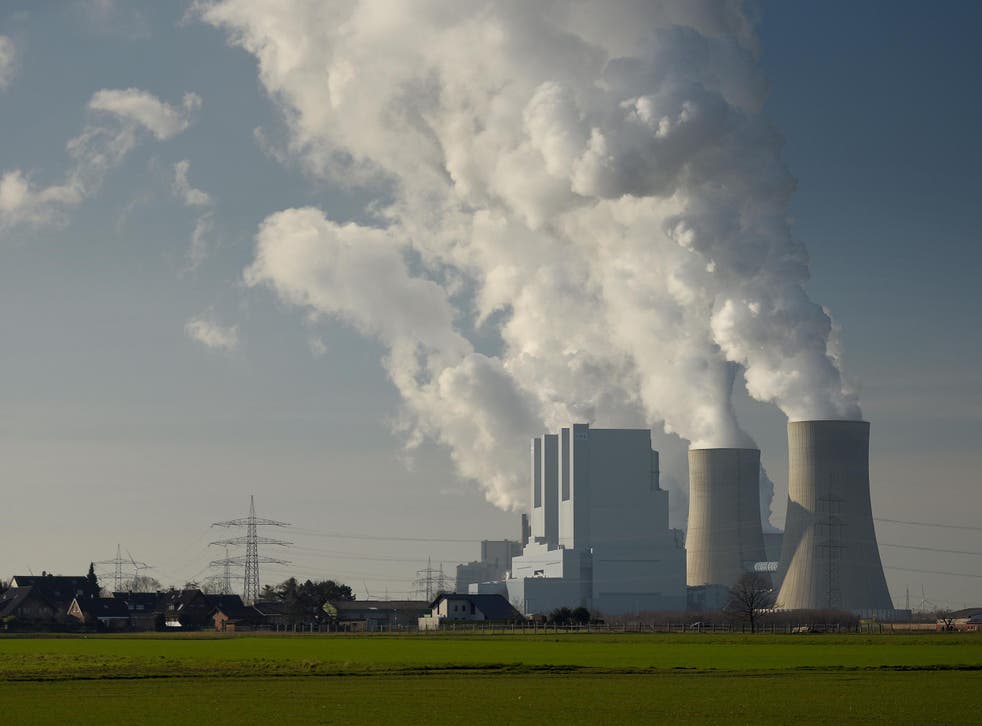 Finland has announced plans to phase out coal by 2030 in a bid to drastically cut greenhouse gas emissions.
The government announced the goal on Thursday in its "Energy and Climate Strategy for 2030 and Beyond", which details plans to stop producing energy from coal within 14 years, make energy production carbon-neutral by 2050 and replace traditional power sources with bio-fuels and renewable energy.
The Nordic country has been steadily reducing its coal use since 2011, with coal-fired power generation accounted for seven per cent of all electricity production last year, according to Reuters.
Meanwhile, it has increased investment in renewable energy, spending €80 million (£68 million) on renewable power last February, the New Scientist reports.
Last year, renewable sources accounted for 40 per cent of all energy consumption in Finland and is estimated to reach 47 per cent by 2030 under the proposed measures - just shy of the government target of 50 per cent.
"Utilising the potential of Finnish renewable energy to produce electricity at an industrial level is one of the central questions in achieving long-term energy and climate goals," Finland's Economic Affairs Minister Oli Rehn said on Thursday.
"The national climate and energy strategy decided today in the Cabinet meets the tough targets from a Finnish standpoint."
10 photographs to show to anyone who doesn't believe in climate change

Show all 10
The Nordic country currently uses a quarter of its electricity on heating homes, and is required by the European Union to cut emissions from housing, transport and agriculture by 39 percent by 2030. This means increasing biofuels and renewable sources, such as leftover products from the forest industry and wind power.
The targets will be partly met by increasing the number of electric cars on Finnish roads from 1,000 to 250,000 by 2030 and the number biogas-driven cars from a current negligible number to 50,000, goals Transport and Communications Minister Anne Berner has described as "demanding".
Although the government wants to phase out coal, it will continue to in the near-term to burn peat, largely due to the fact it is produced domestically.
The proposals, which need approval from lawmakers, are due to be discussed in Parliament next month.
Finland has long-held a reputation for being one of the most eco-friendly countries in the world and came top in this year's global Economic Performance Index (EPI).
The government announcement comes as a Finnish energy company showcased its plan to create renewable fuel using Christmas dinner leftovers, taking unwanted fat from hams donated by Finnish households and converting it into renewable diesel at the company's Porvoo refinery.
Experts at Neste, which hosts the campaign, calculate that the waste fat from roasting a single joint of ham can be converted into approximately two miles' worth of fuel for a car.
Last year, Britain announced plans to phase out all its coal-fired power plants by 2025, other than any fitted with carbon capture and storage (CCS) system, and Denmark is aiming to become fossil fuel-free by 2050, but it has no binding targets or bans for coal use.
Outside of Europe, Canada has also announced plans to phase out traditional coal by 2030, only permitting provinces to carry on using coal beyond this date if they reduce emissions with CSS systems.
Additional reporting by Associated Press
Join our new commenting forum
Join thought-provoking conversations, follow other Independent readers and see their replies