Former Spanish doctor who stole babies during Franco regime walks free on technicality
Thousands of babies were removed from their mothers and given to affluent Roman Catholic families 
Tuesday 09 October 2018 18:16 Comments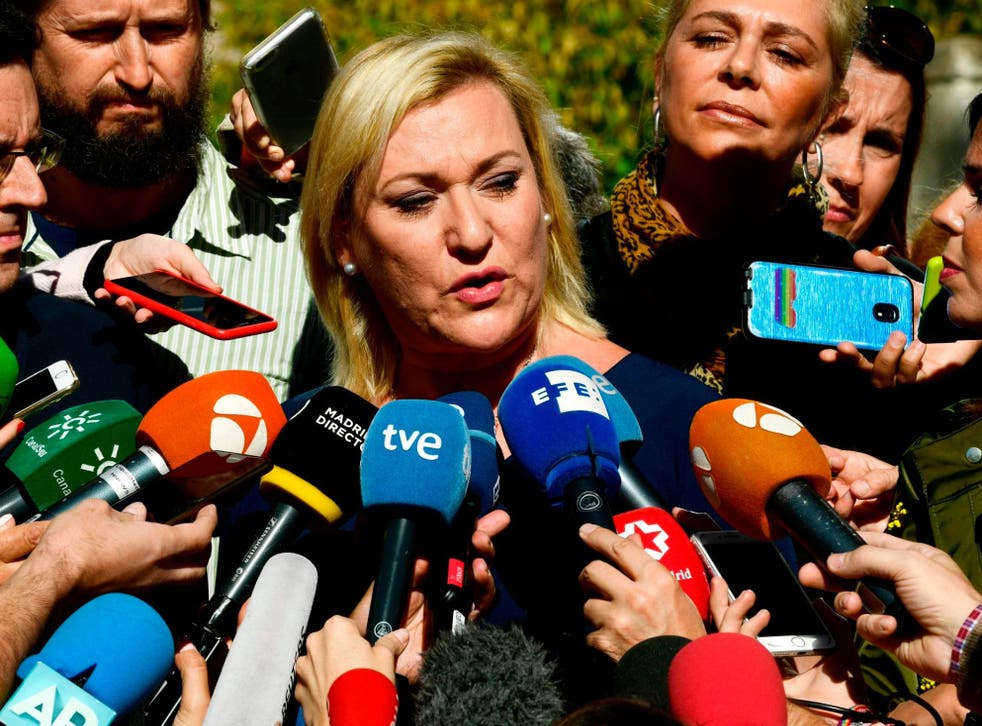 A Spanish doctor who became the first person to stand trial over the "stolen babies" scandal has walked free from a court in Madrid on a technicality.
Eduardo Vela, and 85-year-old former gynaecologist was accused of taking Inés Madrigal from her mother in 1969 and giving her to another woman, Ines Perez, who was incorrectly certified as her birth mother.
Ms Perez admitted before her death that the doctor had given them the child as "a gift" because they did not have children.
Ms Madrigal was one of thousands of babies were removed from their mothers during General Francisco Franco's fascist dictatorship between 1939-1975. Some have estimated that up to 300,000 were taken.
Mothers were told their babies had died after birth and they were instead given to couples who were close to the far-right regime.
The practice was intended to ensure children were raised by affluent Roman Catholic families and it is thought the illegal trafficking continued up and until 1987.
Mr Madrigal, now 49, did not bring her case for 25 years after she became an adult in 1987 and the statute of limitations for the most serious crime, unlawful detention, is 10-years.
Judges in the Madrid Provincial Court ruled that a decision would be taken as to whether the timeline fell outside the statute of limitations as part of the verdict.
However, they admitted the case had been "indisputably proved".
World news in pictures

Show all 50
Speaking after the verdict, Ms Madrigal told reporters it was "bittersweet".
But she added: "We must use this decision as a trampoline... to get to the Supreme Court."
She said her mother, who died two years ago, aged 93, had supported her effort for justice.
"I always say she didn't give birth to me but I was born in her heart," she said before the trial. "She lived to look after me and see me happy."
Register for free to continue reading
Registration is a free and easy way to support our truly independent journalism
By registering, you will also enjoy limited access to Premium articles, exclusive newsletters, commenting, and virtual events with our leading journalists
Already have an account? sign in
Join our new commenting forum
Join thought-provoking conversations, follow other Independent readers and see their replies