France bans foie gras for three months over bird flu scare
The country is responsible for 75 per cent of the global production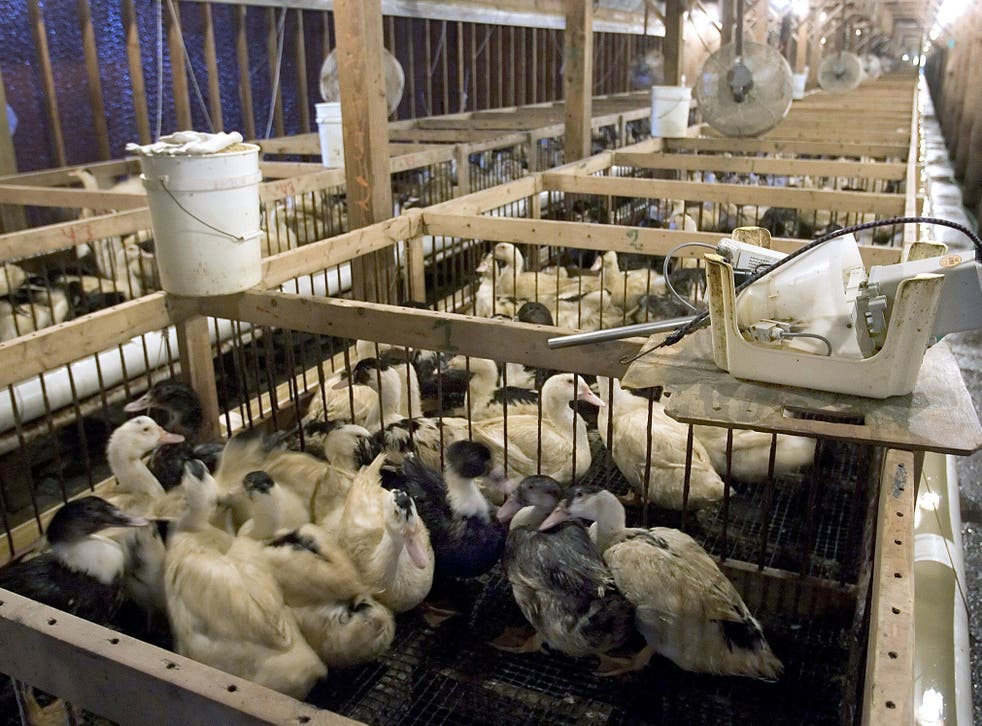 Producers of foie gras have said they will lose millions of euros as France introduces a three-month ban on production.
The measure, which has been prompted by a bird flu scare, means breeders in 18 départments in south west France will not be allowed to have any ducks or geese in their slaughterhouses until August.
Foie gras - or fattened duck or goose liver - is considered a delicacy by some but is denounced as cruel by animal rights campaigners due the practice of force-feeding.
Breeder Florence Lasserre told the France Info news channel that her gavage room - meaning the room where the birds are forced fed - was currently empty.
She said: "Usually it's full here, and it feels a bit lonely now, but the main thing is that the virus doesn't return."
A highly virulent strain of the H5N1 virus was identified at a chicken farm in Dordogne in November last year triggering an investigation by a watchdog.
H5N1 is highly lethal for birds but humans are typically only infected when they come into close contact with the animals.
The Ministry of Agriculture has said it will compensate the breeders for their estimated €130m (£102m) loss but a spokeswoman for the breeders' federation, Cifog, said around 4,000 jobs could be lost.
Marie Pierre Pé told Le Figaro: "This interruption to our business will cause cash flow problems, additional wage costs linked to the temporary unemployment of around 4,000 workers, and fixed costs that will have to be paid despite us not having any income".
There will also be nine million fewer ducks on the market and the price of foie gras will inevitably go up, she added.
World news in pictures

Show all 50
France produces around 75 per cent of the world supply of foie gras, exporting nearly 5,000 tonnes in 2014, the Local reports.
Force feeding - which involved put pipes down the throats of the birds - is illegal in many countries, including the UK, but legal in France.
Animal rights group, Peta, has called the practice "cruel" and said the birds' livers can swell up to 10 times their nature size.
Join our new commenting forum
Join thought-provoking conversations, follow other Independent readers and see their replies