Bikini attack in France had nothing to do with Islam, police confirm
The attack which started a debate over morality and Islam had 'absolutely nothing to do with religion', police said
Alice Harrold
Tuesday 28 July 2015 17:24 Comments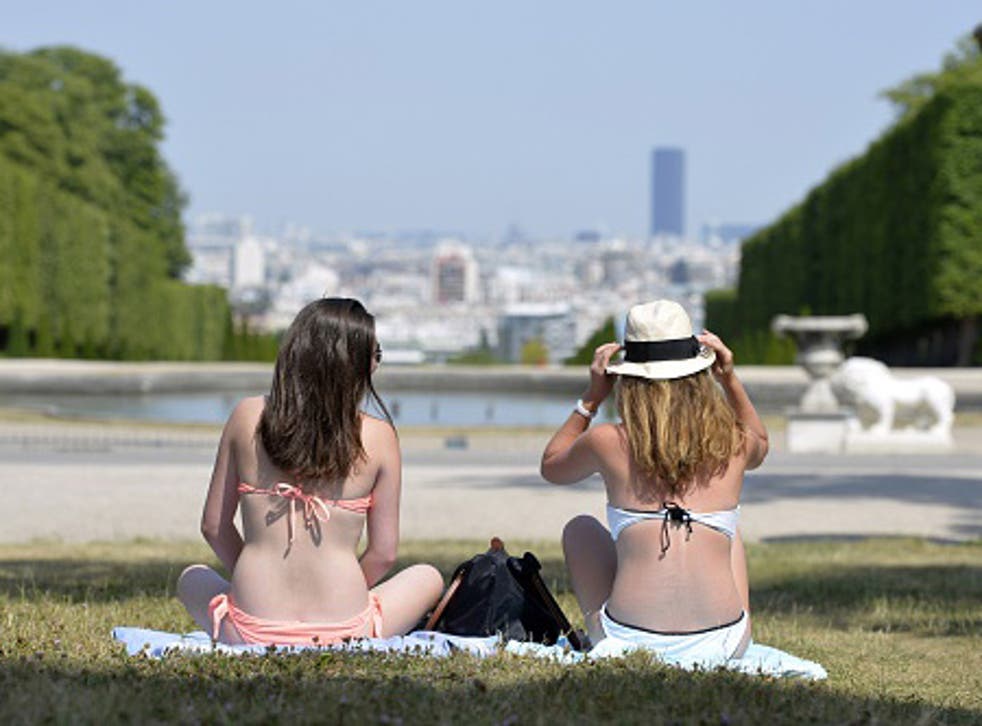 An attack on a woman sunbathing in a French park which led to a Twitter campaign by people defending the right to wear bikinis had nothing to do with race, police have confirmed.
Angelique Sloss was sunbathing in a Leo-Lagrange park in Reims, northern France when she was attacked by the group of five young women.
She was reportedly told she was dressing "immorally" and that she should get dressed before being attacked and beaten.
It was initially presumed that the incident was religiously motivated as the young women, aged 16 to 24, who perpetrated the attack were from a largely Muslim housing estate.
Using the slogan "I wear my bikini in the park", hundreds took to social media to show solidarity with the injured woman, and to defend their right to wear what they like from those who would call women dressing this way "immoral".
However, police have since called the incident a fight between two rival girl gangs and said it had "nothing to do with Islam".
Superintendent Julie Galisson said in a statement: "It was a fight between young girls which degenerated after one of the authors of the aggression said 'Get dressed, it's not summer'."
Police have said it is clear from all statements given that the attack had nothing to do with religion.
Three of the women aged between 18 and 24 were named as Ines Nouri, Zohra Karim and Hadoune Tadjouri. The two underage girls have not been named.
They were all arrested and bailed to await a court appearance in September.
Register for free to continue reading
Registration is a free and easy way to support our truly independent journalism
By registering, you will also enjoy limited access to Premium articles, exclusive newsletters, commenting, and virtual events with our leading journalists
Already have an account? sign in
Join our new commenting forum
Join thought-provoking conversations, follow other Independent readers and see their replies