France moves to ban free-refill culture of sugary drinks in bid to combat obesity
The list of soft drinks that the ban would cover is to be published at a later date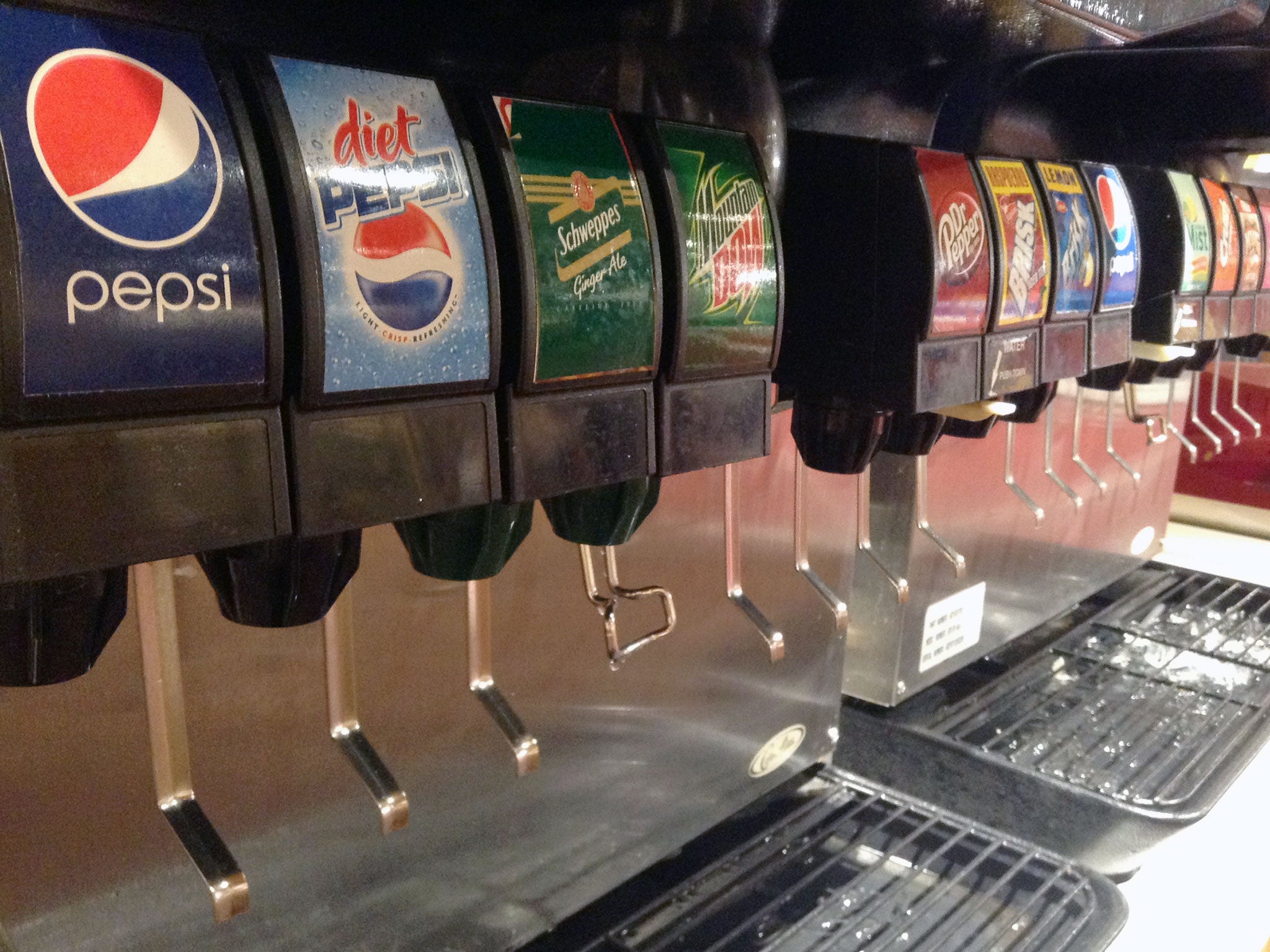 France has taken another step in its efforts to combat obesity, after the National Assembly voted to ban free-refills of sugar-filled drinks at shops and fast food chains.
Put forward by UDI member of parliament Arnaud Richard and voted through almost unanimously by MPs in the evening on 1 April, the health care law amendment will apply to any public place and ban access to fountains dispensing sugary drinks.
The ban would include those containing sweeteners which "contribute to the development and maintenance of an appetite for sweet taste", Le Monde reported.
Richard said unlimited fizzy drinks in restaurants contributed to obesity and made children and young people become addicted to sugar.
The amendment states: "Whether they are paid for or not, self-service fountains dispensing drinks with added sugars or artificial sweeteners are banned in all public places or those which are open to the public."
The list of soft drinks that the ban would cover is to be published at a later date, whilst the bill must also pass through the Senate before it becomes official law.
Water is now deemed as the only drink that should become readily available at dispensers without charge.
Obesity levels in France are some of the lowest in the OECD [Organisation for Economic Co-operation and Development], but have increased steadily over the past decade.
In 2014, one in eight adults in France was classified as obese while 40 per cent were seen as overweight, with several health experts blaming the increasing influence of British and American fast food culture.
International data collated by the International Association for the Study of Obesity also showed that 15 per cent of children are overweight in France.
In September 2014, the "free refill" was launched in Quick, one of France's most popular fast-food chains.
Customers typically pay the cost of one drink, are given an empty cup with their food and are then free to serve themselves as much as they like from "soda fountains".
While KFC quickly introduced the same scheme, McDonald's in France has continued to make customers pay for their drinks at the till.
The healthy eating trends of 2015
Show all 10
Health Minister Marisol Touraine, who supported the amendment, noted the practise of shops offering free refills, which is commonplace in Britain and the US in chains such as Nando's and the Swedish furniture store Ikea, was also spreading in France.
The National Health and Nutrition Programme in France has set a target to reduce the proportion of children who consume more than half a glass of artificially sweetened drinks a day by 25 per cent.
"It is the role of the law to establish a framework to protect the population against a trade-upmanship that tends to make the 'free' surplus of food supply... an argument to attract consumers and encourage them to excessive consumption which can be harmful to health," representatives for the programme said.
Join our commenting forum
Join thought-provoking conversations, follow other Independent readers and see their replies