France train shooting: Gunman's weapon highlights rise in black market firearms
The shooter was reportedly carrying a Kalashnikov AK-47 assault rifle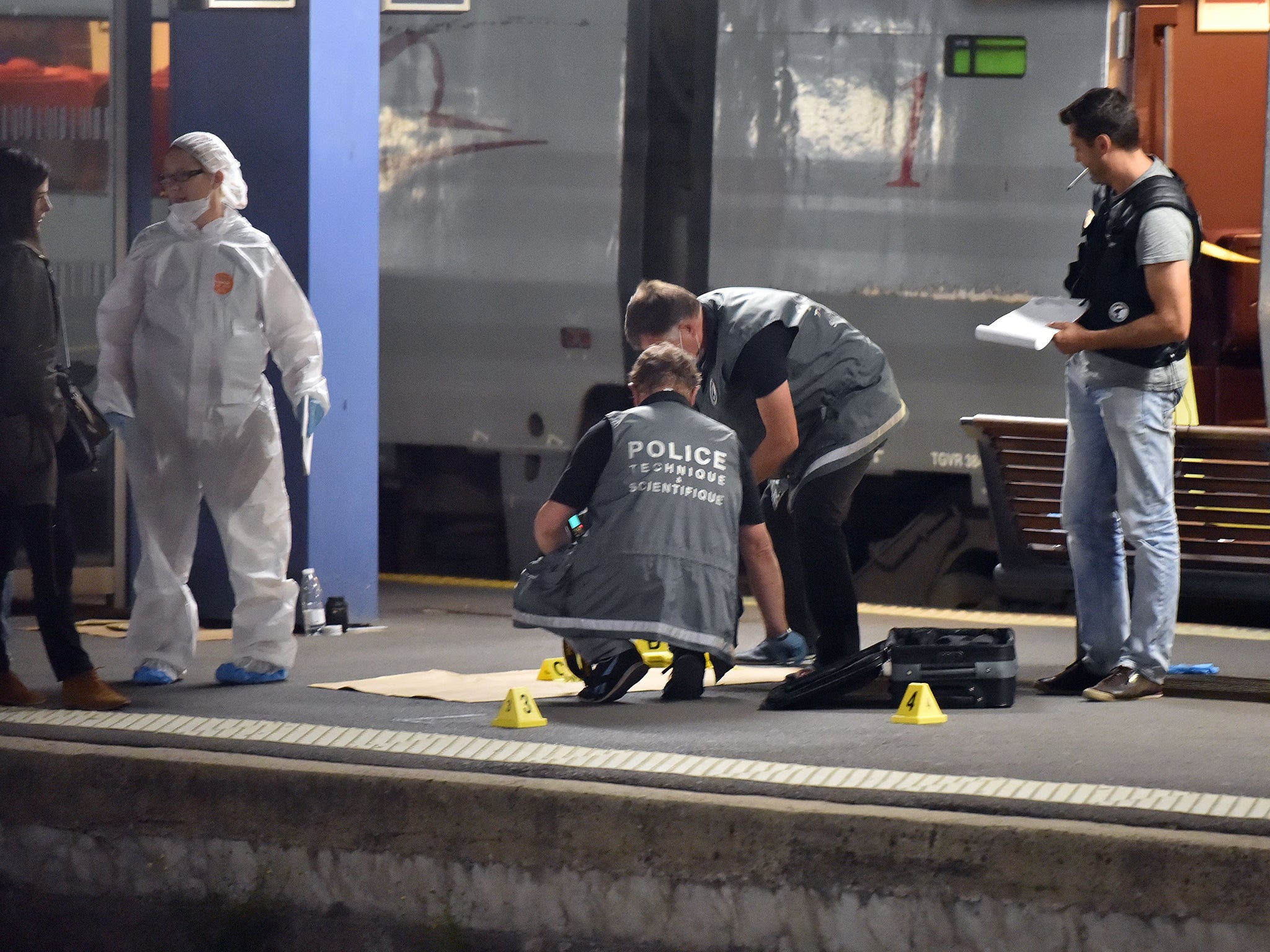 The heavily armed shooter who was taken down by three unarmed US men on a train outside Arras was reportedly carrying a Kalashnikov AK-47 assault rifle, along with nine magazines and up to 300 rounds of ammunition.
Security experts have been quick to point out that this is the same type weapon used by the masked, black-clad killers whose Paris attack on the offices of French comic Charlie Hebdo took 12 lives in January, prompting a major security alert across France.
Most Europeans would expect to see these weapons in warzones such as Ukraine or Syria, but while they are banned in France, there have been reports in recent years of their increasing availability to terrorists. And in October 2014 French police raided homes across the country recovering hundreds of weapons and arresting forty-eight people, after a major internet weapon-smuggling ring was broken up.
Most illegal weapons in France are believed to come from Eastern Europe, where large stocks of Soviet-era weapons found their way onto the black market with the opening of vast arsenal at the end of the Cold War. More recently weapons are also believed to have been transport from North African countries, such as Libya, since the Arab Spring.
According to the French Interior Ministry drug dealers and terrorists have been acquiring these weapon in increasing numbers, while earlier this year Philippe Capon, head of the French police union, warned that, the French black market had been "inundated" with weapons from Eastern Europe. This came amid reports that AK-47s retail for as little as 1,000 to 1,5000 Euro on the black market.
Earlier this year French media reported that last year as many as a dozen people were killed by AK-47s in France, while in 2012 the Firgaro newspaper reported that French police estimated there were 4,000 military grade weapons circulating illegally in France.
Often however the weapons are not actually AK-47s but cheap knock-offs or Eastern European/Chinese derivatives, but with the ubiquity of the AK-47 family of weapons, it is no surprise that the Arras train attacker selected the weapon.
Since the Mumbai terror attacks in 208, where gunmen killed more than 150 people across four days of co-ordinated shootings, and the most recent Tunisia beach attack, police in the UK have feared a "marauding-style attack" by gunmen armed with automatic weapons.
However senior police officers have repeatedly stated that military-grade weapons were far harder to source in the UK for criminals and terrorists. Despite this though. police charged seven people last week after a cache of weapons was recovered in Kent.
The seizure of more than 30 assault rifles and Skorpion machine pistols, along with 58 magazines and 1,000 rounds of ammunition, is the largest operation of its kind in the UK and followed a major investigation by the National Crime Agency (NCA).
A total of six men and a woman were arrested after the deadly stash of high-powered weapons was taken from a van as it left Cuxton Marina in Kent, after it arrived by motor cruiser from France.
Join our commenting forum
Join thought-provoking conversations, follow other Independent readers and see their replies