Thousands of French train passengers trapped on board overnight after electrical fault
Disruption comes as millions of French citizens prepare to return to work and school this week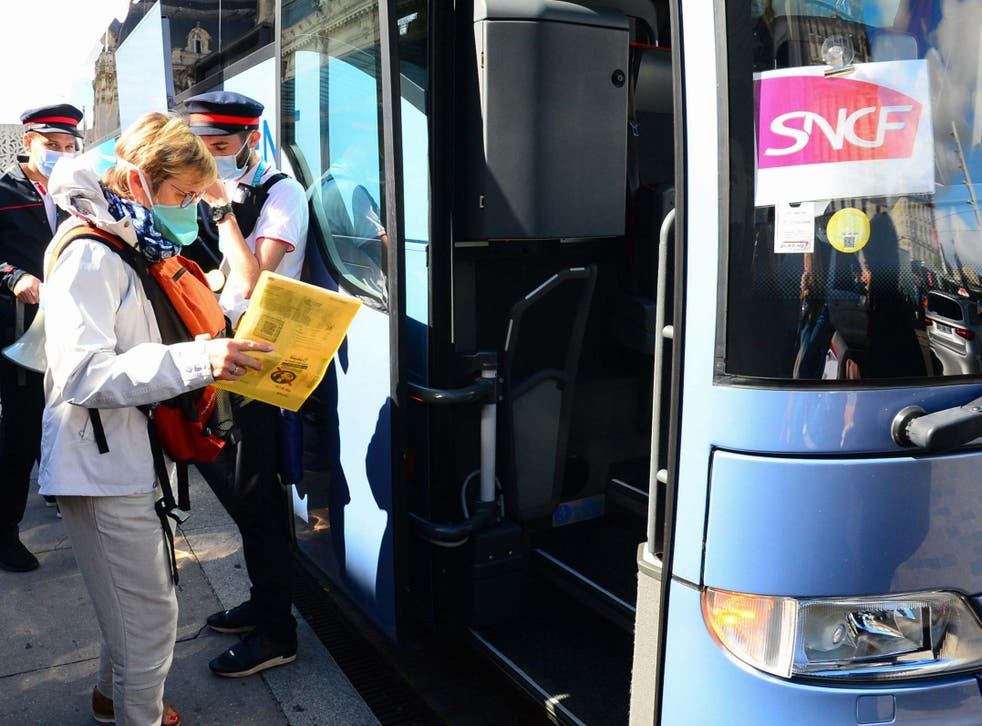 Thousands of passengers were trapped for as long as 20 hours on high-speed trains in southwestern France after the electrical problems caused the trains to halt on the tracks over night.
National rail authority SNCF apologised on Monday to disgruntled passengers for "a series of electrical supply incidents" that began on Sunday afternoon and disrupted travel in the region towards Paris.
Four high-speed TGV trains, connecting Bordeaux to other cities in the region, were stuck on the tracks until late at night. The disruption also affected other routes, said SNCF.
Passengers took to social media to post images of children sleeping on the floors of the train and describing the difficulty of keeping face masks on for hours.
One person said on Twitter they were not given any food or water despite being trapped on the tracks "all night".
A passenger, known as Marjolaine, told broadcaster FranceInfo: "It was hell… No food, only a small bottle of water, it was hot with our masks and they kept us on board even when they could have let us off.
"We didn't know if we were going to die first of hunger, thirst, Covid, or lack of hygiene. We had no information, and no meal. Everything had been given out before we got on, when the train was already blocked."
Transport minister Jean-Baptiste Djebbari said on Twitter on Monday morning: "I know how unpleasant and stressful it is to be stuck on a train overnight. SNCF will reimburse up to 300 per cent of tickets for passengers stranded between Bordeaux and Hendaye."
He added that 60 kilometres of track suffered damage to high-power overhead cables.
Passengers were taken back to their departure points throughout the night and on Monday morning, and were transferred to buses or other trains to eventually reach their destinations.
The major fault comes as millions of people in France prepare to return to work and school this week.
SNCF said traffic is not expected to return to normal until Tuesday morning and announced an internal investigation into the incident.
Join our new commenting forum
Join thought-provoking conversations, follow other Independent readers and see their replies