France under pressure to clarify rules about wearing long skirts and Muslim robes to school
Around 150 Muslim girls have been sent home in the last 18 months for turning up in long skirts or robes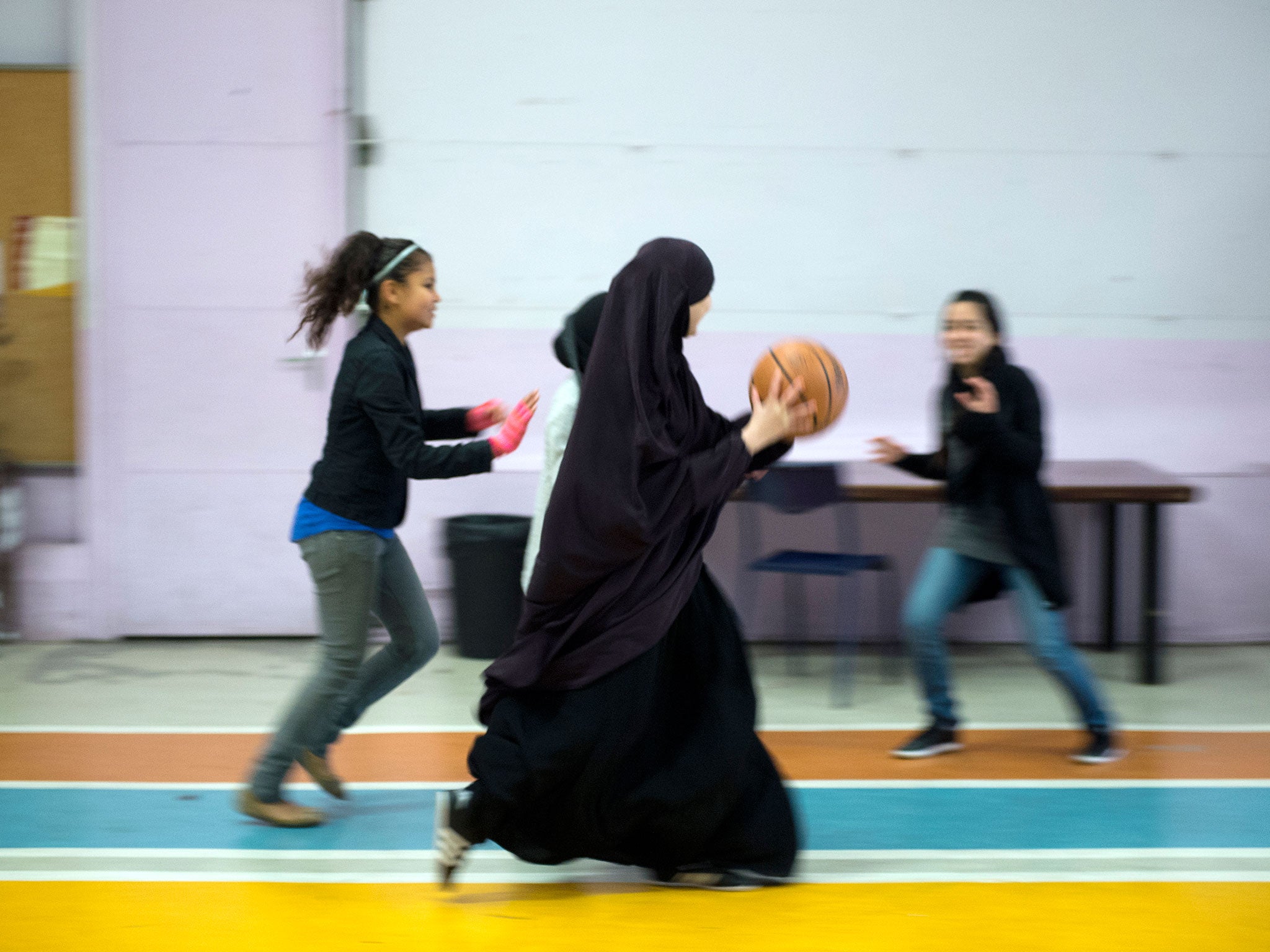 The French government is under growing pressure to make a clear ruling on whether schoolgirls can wear long skirts in state schools.
Around 150 Muslim girls have been sent home in the last 18 months for turning up in long skirts or robes which were judged by their head-teachers to break the 11-year-old law banning religious symbols in French classrooms.
In many other French schools, Muslim girls have been allowed to wear long skirts unchallenged.
The issue was brought to a head last month when a school in north-eastern France twice sent home a 15-year-old girl who was wearing a long, black skirt. The girl, named only as Sarah, returned to school yesterday after the Easter holidays wearing jeans.
Officially, there is no ban on long skirts in state schools. Some head teachers and school districts have decided, however, that certain kinds of long skirts or robes amount to an "ostentatious" religious badge or symbol.
A 2004 law, mostly aimed at Islamic headscarves, says that state schools in France must remain "secular". All symbols or forms of dress "which can be immediately recognised as religious in meaning" must be excluded.
The issue goes back several years but has become more acute by the jihadist attacks in Paris in January.
Some French politicians, including the former president Nicolas Sarkozy, have been campaigning for a more radical interpretation of France's historic law separating church and state. Some Muslim pupils have been looking for ways to challenge the "secular" school dress rules, which they judge to be Islamophobic.
The question is how a head-teacher can make a distinction between a long skirt worn as a fashion statement and a long skirt worn for religious reasons. In some cases, teachers say, the distinction is obvious. Some teenage Muslim girls have taken to wearing long, traditional Muslim robes. Others wear long loose black skirts down to their ankles.
The education minister, Najat Vallaud-Belkacem, herself a Muslim, says that a long skirt is fine unless there is an element of provocation or religious display by the pupil. She has defended the decision of a college (middle school) in Charleville-Mézières in the French Ardennes to send home 15-year-old Sarah on two occasions.
Ms Vallaud-Belkacem says that the school judged that the girl had adopted a "proselytising" attitude – in other words she had started wearing the skirt as an "ostentatious" religious statement. Sarah herself says that she bought the skirt for €2 in a cut-price store and wore it only on hot days.
The Rheims school district says that Sarah and other Muslim girls in the school began wearing the long skirts as a protest after an "incident" in which an Islamic headscarf was worn in the school.
Phillippe Tournier, the head of the union which represents head teachers of state schools, called on the government yesterday to "stop shilly-shallying" and issue clear guidelines on long skirts. "Many school districts are ignoring this problem because they don't know whether they would be supported [at national level] or not," he said.
Join our commenting forum
Join thought-provoking conversations, follow other Independent readers and see their replies