Franco exhumation halted in Spain after appeal from fascist dictator's family
Planned for Monday 10 June, operation is delayed again
Alessio Perrone
Tuesday 04 June 2019 16:37 Comments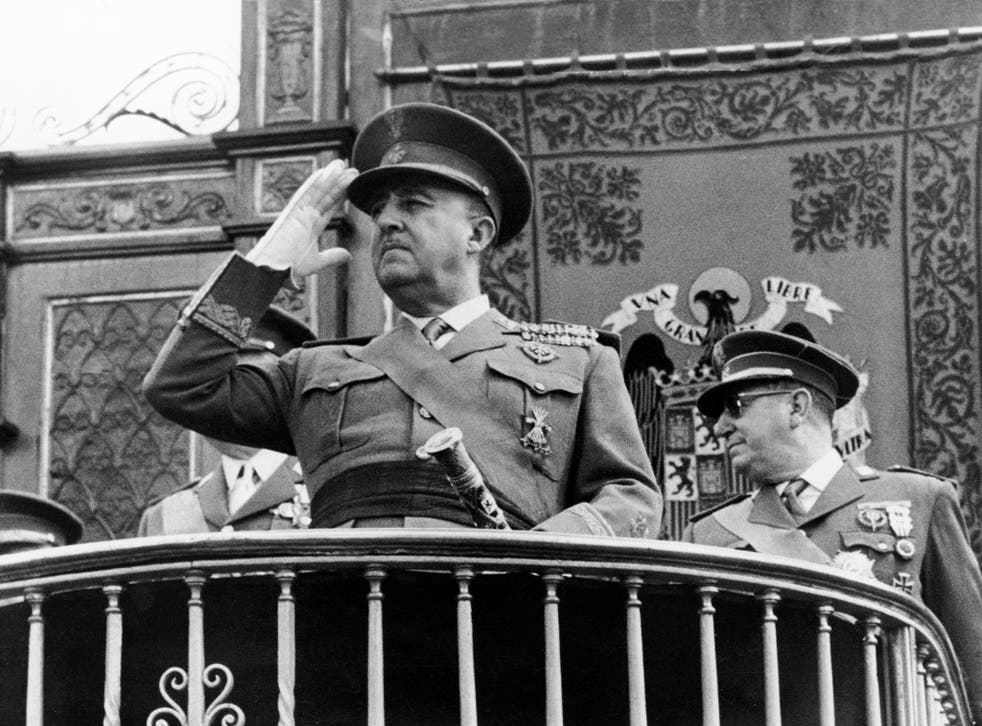 Spain's Supreme Court has halted the exhumation of the remains of former dictator General Francisco Franco.
Franco's remains were planned to be dug up on Monday 10 June, but the Supreme Court has unanimously decided to suspend the operation, pending the result of an appeal by the family of the dictator.
The court said in a statement that it meant to prevent Franco's remains from being moved before appeals be examined in full.
The exhumation of the former fascist dictator has been delayed several times in recent years.
The issue has divided public opinion since Spain's socialist government, led by Pedro Sanchez, announced the decision in March 2019.
The plan was to move Franco's remains from the Valley of the Fallen, the state mausoleum where he has buried since 1975, to Madrid's El Pardo cemetery, where he would be buried next to his wife.
Franco's family appealed against the decision, with seven grandchildren speaking of "irreparable damage" if the exhumation went ahead, according to Spanish newspaper El Pais.
The Socialists have long sought to turn the Valley of the Fallen, seen by many as a monument to fascism, into a memorial to the victims of the 1936-39 Spanish civil war in which about half a million civilians and fighters lost their lives.
After the Supreme Court announcement, the acting Socialist government, which won a national election in April, said it was convinced the court would throw out the family's appeals and allow the exhumation to go ahead in the next few months.
Some in Spain are unhappy with the decision.
Hundreds still nostalgic for the Franco era have even staged protests at the Valley of the Fallen, despite a 2007 ban on public events supporting the old regime.
Support free-thinking journalism and attend Independent events
Fresh flowers are always on display at his imposing tomb and it remains a popular pilgrimage destination for those in Spain who cling to a sympathetic view of the dictatorship.
Additional reporting by Reuters
Register for free to continue reading
Registration is a free and easy way to support our truly independent journalism
By registering, you will also enjoy limited access to Premium articles, exclusive newsletters, commenting, and virtual events with our leading journalists
Already have an account? sign in
Join our new commenting forum
Join thought-provoking conversations, follow other Independent readers and see their replies