French fashion bosses who employ models that are 'too skinny' to be sent to jail
The new law comes in after Spain, Israel and Australia have already outlawed skinny models
John Lichfield
Paris
Friday 18 December 2015 18:17 Comments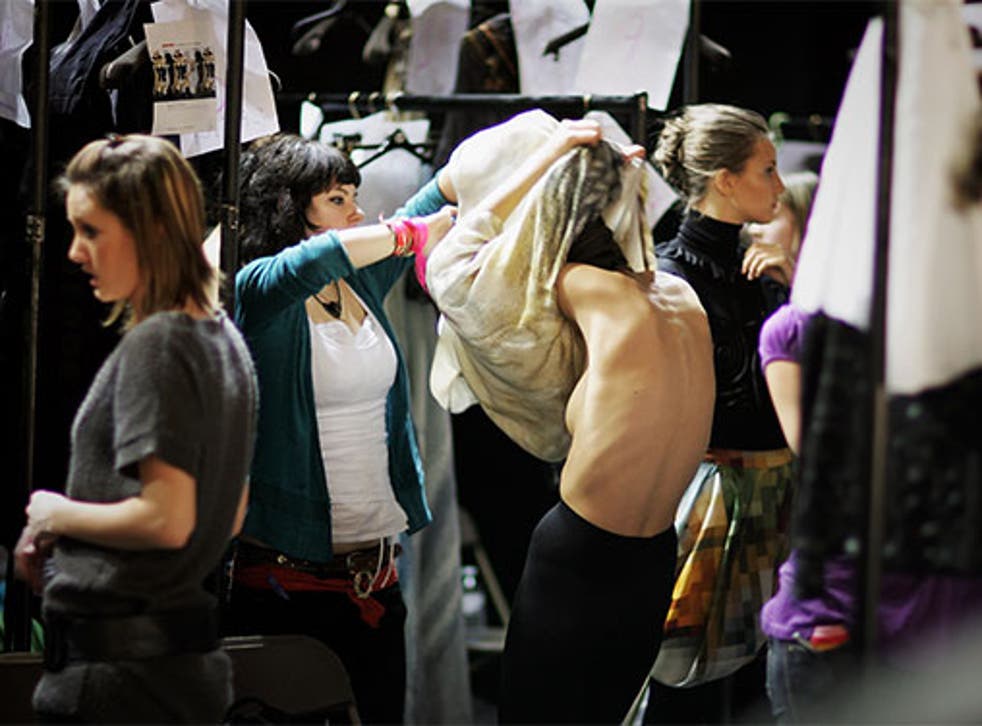 Employers of dangerously skinny models could be jailed under a law approved by the French parliament.
The measure – which goes beyond rules already imposed in Spain and Israel – also forces magazine editors to admit when they have doctored photographs to make models look thinner.
The intention is to protect models from the potentially dangerous demands of agencies and fashion houses – but also to protect all girls and young women from "media bias" towards excessive thinness.
The law – an amendment to a much wider health bill – abandons an earlier proposal that all models working in France should satisfy a minimum body-mass requirement (a measure based on height and weight).
This proposal drew screams of protest from the fashion industry.
Under the law approved by the national assembly, all models, both men and women, must have an independent doctor's certificate stating that their body-mass is compatible with both their health and the requirements of the fashion industry. The doctor could take in a wider range of considerations including age, gender and natural body shape.
Any employer hiring a model without such a certificate would risk six months in prison and a Euros 75,000 (Pounds 53,500) fine. The same penalties would apply to publishers who fail to admit in print that they have edited a photograph of a model to make their silhouette look either "narrower or wider".
As a world centre of the fashion industry, parliamentarians argued, France should set an example to other countries. The law has to be approved by the upper house, or Sénat, but this is expected to be a formality.
Forbes Highest Paid Models 2015:

Show all 21
A law against excessively thin models was first proposed in March by a Socialist deputy who is also a brain surgeon in Grenoble. Olivier Véran said that the demands of the fashion world had "gone beyond thinness. We are now talking about malnutrition."
"To insist on models who are 1 metre 80 centimetres (5 feet 11 inches) tall getting into a size 34 dress is not normal," he said. "And if someone with a body-mass index of 18 (the malnutrition threshold) is regarded by the professionals as too fat, then we have a real problem."
The final version of the law also dropped an earlier proposal which sought to punish the operators of so-called "pro-ana" websites extolling the virtues of anorexia or bulimia. Deputies accepted that the operators of such sites were often mentally fragile and could react badly to legal constraints.
Register for free to continue reading
Registration is a free and easy way to support our truly independent journalism
By registering, you will also enjoy limited access to Premium articles, exclusive newsletters, commenting, and virtual events with our leading journalists
Already have an account? sign in
Join our new commenting forum
Join thought-provoking conversations, follow other Independent readers and see their replies