French parliament approves 'intrusive' surveillance laws after Charlie Hebdo attack
Supporters say increased powers are necessary to fight terrorism but opponents claim civil liberties are being infringed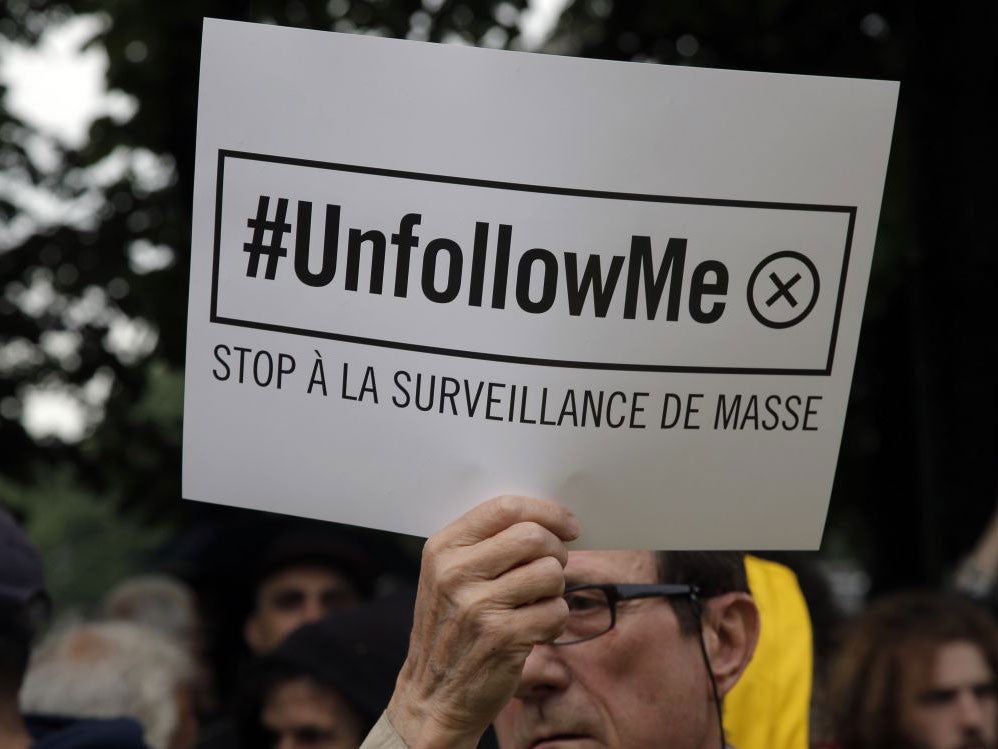 Mass internet surveillance could soon be legal in France after politicians approved broad counter-terrorism laws in the wake of the Charlie Hebdo massacre.
The bill would allow intelligence services to tap suspects' phones and emails without a judge's approval, as well as placing hidden cameras in homes and tracers in cars.
It was drawn up long before the Paris attacks in January but opponents say the killings have made politicians too reluctant to defend civil liberties, fearing they will appear weak in the face of terrorism and lose public support.
Members of the French National Assembly, the lower house of parliament, overwhelmingly approved the bill with 438 votes in favour and 86 against and it must now be examined in the Senate.
Politicians from both the Socialist majority and the conservative opposition supported it, with the government arguing it was urgent with the apparent spread of Islamist radicalisation in France.
Prime Minister Manuel Valls claimed it was vital to counter-terrorism activities and denied it was a French variant of the controversial Patriot Act passed in the US following the September 11 terror attacks.
He also denied similarities to the covert intelligence gathering by American, British, European and Australian exposed by Edward Snowden, sparking an international outcry.
"This bill, which provides a framework to the work of intelligence services, gives them more powers to be more efficient in the fight against terrorism and serious crime," Mr Valls said.
Charlie Hebdo: Mourning in Paris
Show all 6
Current surveillance laws have not been updated since 1991 and proponents say the new bill will bring them up to date and properly govern methods that are already being used.
Instead of a judge, intelligence agencies and police will have to request authorisation for enhanced surveillance from a nine-person panel composed of magistrates, politicians and a communication expert, except where the threat is considered exceptional or immediate.
One of the most controversial parts of the law would force communication and internet firms to allow security agencies to install IMSI-catchers and "black boxes" to record metadata from all internet and phone users in France.
It would then be subject to algorithmic analysis for potentially suspicious behaviour.
The data would be anonymous but spies could follow up with a request to the independent panel for deeper surveillance that could reveal the identity of users.
Anyone who believes they have unfairly been placed under surveillance could appeal to administrative judges.
Opponents say the bill legalises invasive surveillance methods without guarantees for individual freedom and privacy.
Hundreds of people protested in Paris on Monday with a group of privacy advocates, human rights organisations and unions, condemning "highly intrusive surveillance methods".
Reporters Without Borders said the bill "poses a grave new threat to the confidentiality of journalists' sources" and pointed out that it "contains no safeguards for protected professions, including journalists".
La Quadrature du Net, an internet rights group, said: "Representatives of the French people have given the Prime Minister the power to undertake massive and uncontrolled surveillance of the population.
"By doing so, they're ensuring that the power of the state and the basis of our democratic system are getting ever more distant from one another."
Co-founder Philippe Aigrain said the bill questions the "basis of French democracy" and urged people to put pressure on MPs to "save the democratic principles of our country".
The upper house of parliament is expected to vote on the bill next month.
Additional reporting by agencies
Join our commenting forum
Join thought-provoking conversations, follow other Independent readers and see their replies