Emmanuel Macron launches legal complaint over offshore account allegations spread by Marine Le Pen
Prosecutor opens probe into suspicion 'fake news' being circulated to influence election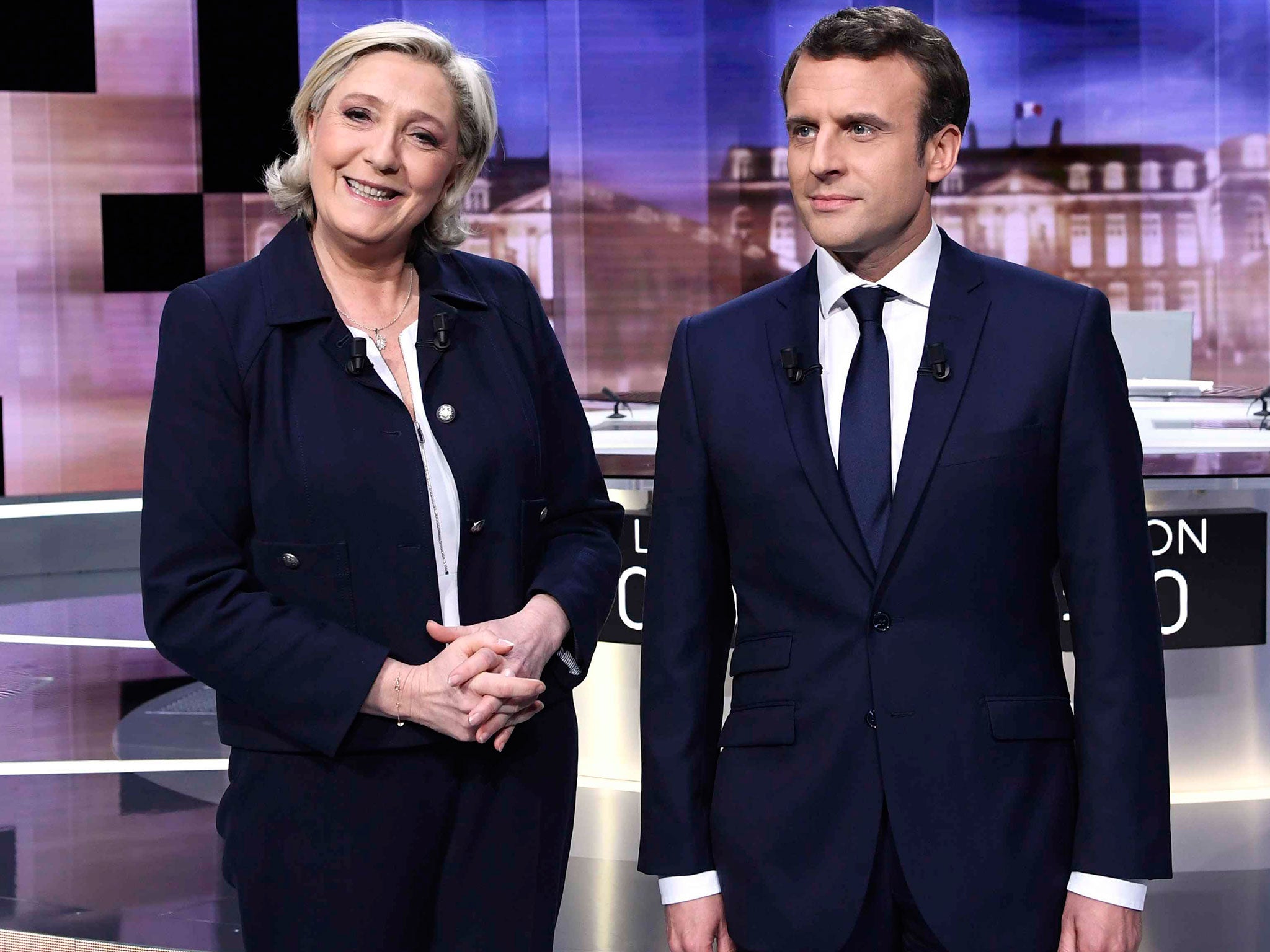 Emmanuel Macron has launched legal action over allegations that he holds an offshore account, which were raised by Marine Le Pen just days before the French presidential election.
She was accused of using "fake news" in a last ditch attempt to damage the frontrunner's chances after challenging him over the claims during a televised debate.
The Paris' prosecutor's office said no one was named in Mr Macron's complaint, which has triggered an inquiry into the suspected spread of false stories aimed at influencing the election.
Ms Le Pen alluded to allegations that Mr Macron has an offshore account in the Bahamas, which appear to stem from an article published on the right-wing website Disobedient Media.
Asked on BFMTV on Thursday morning whether she had any proof to justify repeating the claims, the Front National politician admitted she did not.
Claiming she was not formally accusing Mr Macron of any wrongdoing, Ms Le Pen said: "I've just asked him the question. If I had proof, I would have claimed it yesterday."
French Presidential Election
Show all 20
Mr Macron has denied the accusations and said he did not have any account in the Bahamas or any other tax haven
Speaking on France Inter radio, he blamed Ms Le Pen for spreading "fake news", adding: "All this is factually inaccurate."
His team said the former investment banker was the victim of a "cyber misinformation campaign", although the original source of the claims remains unclear.
Some reports have cited intelligence sources as saying Russia is targeting Mr Macron in a campaign conducted online, while the California-based Disobedient Media attributed the claims to "leaked documents".
Ms Le Pen and Mr Macron will face each other in the second and final round of the French presidential election on Sunday, where the latest polls predict victory for the centrist candidate on 61 per cent of votes.
Additional reporting by agencies
Join our commenting forum
Join thought-provoking conversations, follow other Independent readers and see their replies