French Prime Minister announces 736m euros to combat terrorism in wake of Charlie Hebdo attacks
France estimates the number of jihadist activists, sympathisers and fellow-travellers in the country at '3,000 people'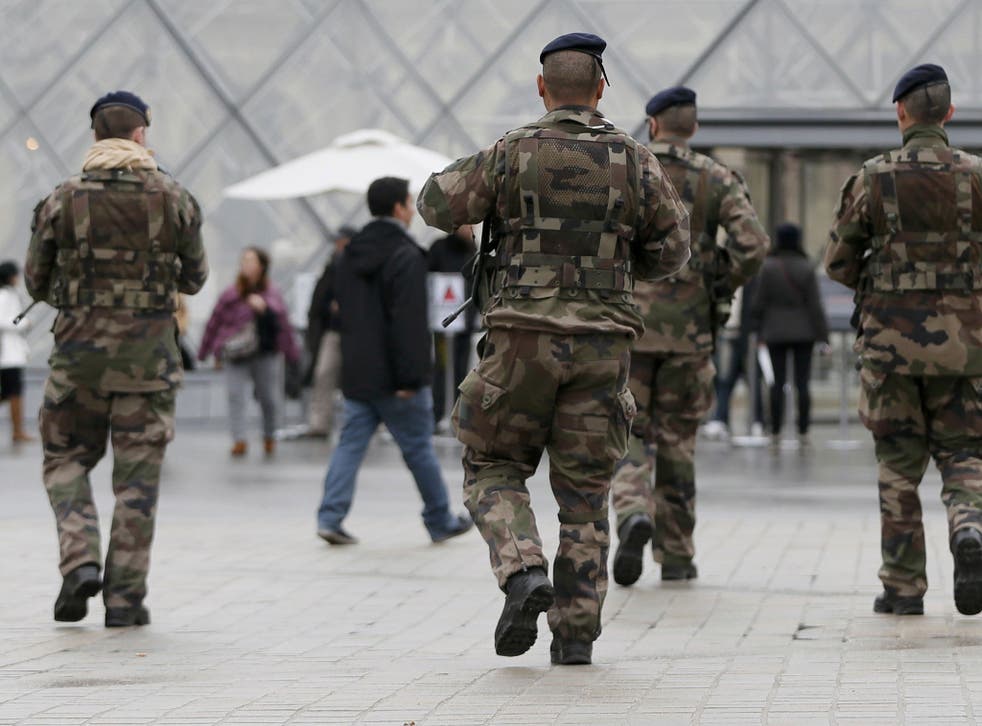 France today unveiled a 736 million euro plan to avoid its anti-terror defences being "submerged" by a rapidly expanding jihadist threat.
Two weeks' after the Charlie Hebdo massacre, the Prime Minister, Manuel Valls, said that 2,680 new anti-terrorist judges, security agents, police officers, electronic eaves-droppers and analysts would be hired and trained over three years.
The government will also ask parliament to consider reviving the official pariah status - or "national disgrace" - which was imposed on collaborators' after World War Two. Anyone convicted of terrorist acts or jihadist propaganda could be stripped of civic rights and banned from jobs in national or local government
A register will be created to monitor the addresses and movements of known jihadist sympathisers. Rules governing phone-tapping and monitoring of social media will be relaxed. An extra 736m euros will be spent over three years - including 480m euros on new weapons and protective equipment for police.
"Without a massive and rapid reinforcement of our means, our services will be submerged" by the most serious terrorist threat that France has ever faced, Mr Valls said.
He said that intelligence officials now estimated the number of jihadist activists, sympathisers and fellow-travellers in France at "3,000 people" – double the figure previously given.
More than 1,000 of the new posts will be for internal intelligence and security – and especially for phone-bugging and the surveillance of emails and social media. At present, France has the capacity to "bug" only 2,000 people at one time.
The plan was announced exactly two weeks after the attack on Charle Hebdo magazine which began three days of terrorist mayhem in Paris which killed 17 people. Earlier, the Paris chief prosecutor, François Molins, confirmed that preliminary charges of "associating with terrorists" had been brought against four young men from the southern Paris suburbs.
The men, aged between 23 and 28, were neighbours and childhood friends of Amédy Coulibaly, the gunman who murdered five people in the days following the attack on the magazine. They were named only as "Willy P., Christophe R., Tonino G. and Mickael A."
In pictures: Charlie Hebdo shooting

Show all 25
The European first names appeared to confirm leaks from the investigation that the young men were not jihadist sympathisers but petty criminals who helped Coulibaly to assemble his arsenal of guns and explosives.
The Paris prosecutor Mr Molins admitted yesterday that the investigation into the related attack on Charlie Hebdo by the Kouachi brothers had made little progress.
There was also embarrassment for the French authorities yesterday in the revelation that Coulibaly was questioned by a routine police patrol 10 days before the terrorist attacks. The officers reported that he was behaving suspiciously and should be monitored but their advice was ignored.
Mr Valls has already admitted that there were "failures" in French intelligence in the weeks before the attacks. Hence, in part, his concentration today was on reinforcing the numbers and powers of security services.
Hundreds of new surveillance officers are to be trained. The rules for official eavesdropping will be relaxed to allow "express" decisions on phone-taps. A proposed new surveillance law is to be fast-tracked to extend existing phone-tapping powers to social media and the internet.
Mr Valls insisted however that all bugging decisions would have to be approved by an independent judge. There was no question, he said, of France abandoning the civil liberties that it was fighting to protect.
Mr Valls and President François Hollande have been under pressure from right-wing politicians to introduce a French equivalent of the repressive and intrusive US Patriot Act imposed after the 9/11 attacks in New York and Washington in 2001.
The former President Nicolas Sarkozy has spoken of "stripping" French nationality from anyone who travels to Syria or Iraq to fight with Islamic State. Mr Valls said that he would not go down this route but he would ask parliamentary leaders to consider the re-introduction of the status of "national disgrace" which was abolished in 1951.
To try to prevent the radicalisation of young people in prison, five separate, holding centres within French jails are to be created for jihadist convicts . Chérif Kouachi, one of the Charlie Hebdo killers, and Amédy Coulibaly, the man who attacked a Jewish supermarket in Paris, were both radicalised in prison.
Register for free to continue reading
Registration is a free and easy way to support our truly independent journalism
By registering, you will also enjoy limited access to Premium articles, exclusive newsletters, commenting, and virtual events with our leading journalists
Already have an account? sign in
Register for free to continue reading
Registration is a free and easy way to support our truly independent journalism
By registering, you will also enjoy limited access to Premium articles, exclusive newsletters, commenting, and virtual events with our leading journalists
Already have an account? sign in
Join our new commenting forum
Join thought-provoking conversations, follow other Independent readers and see their replies