From beer to Beethoven via Bayern Munich: Germany beats Britain – again
Our EU competitor now has more cultural clout than us, says Emily Dugan. Meanwhile Matthew Bell sets a quiz to find out how Teut-on-it you are (answers below)
Emily Dugan
,
Matthew Bell
Sunday 17 November 2013 01:00 Comments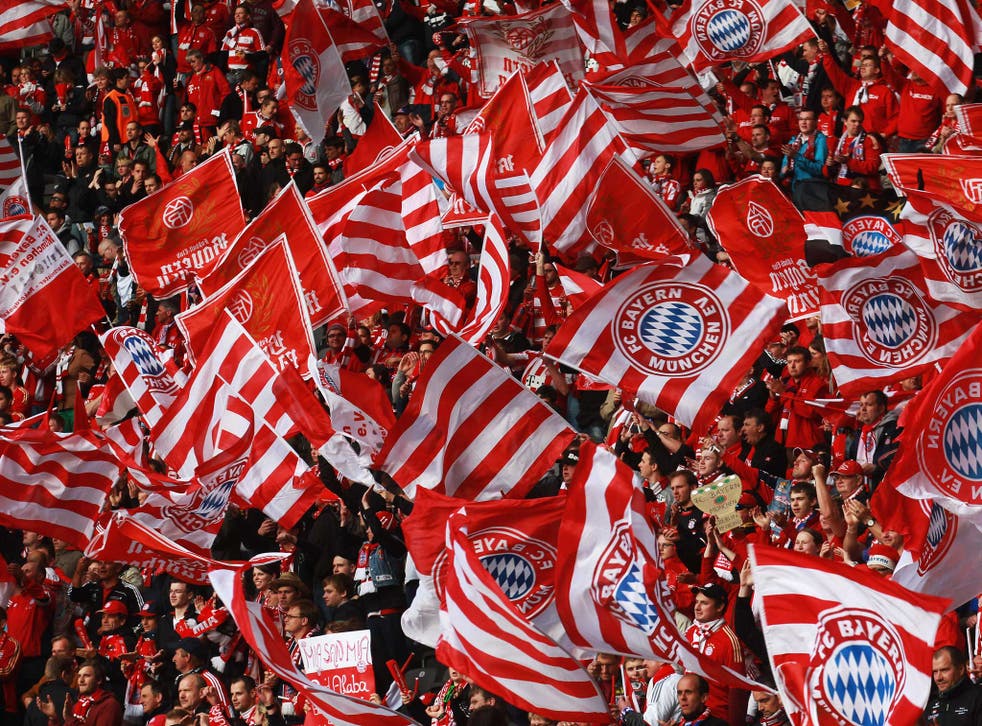 From beer to Beethoven via Bayern Munich, Germany has once again beaten Britain to a top spot – albeit without a penalty kick in sight. A survey of nations' ability to use their cultural, sporting and design exports to improve their international image – so-called "soft power" – will declare this week that the Germans lead the world.
Monocle magazine's annual table of global soft power put Britain at the top last year, thanks to the Olympics and the afterglow of the royal wedding. But now the global leadership of Angela Merkel, re-elected for a third term, has helped to improve Germany's image, according to the magazine, which is published on Thursday.
The Champions League final between Bayern Munich and Borussia Dortmund in May also cemented the country's international dominance. Tyler Brûlé, Monocle's editor-in-chief, said: "For Britain, a little bit of the halo effect of the Olympics has slipped off now. One thing that stood out compared to last year with the UK's No 1 ranking was seeing two German football teams playing it out for the Champions League on a British stage."
Germany's dominance in design and well-known consumer brands also helped them into first place. Brûlé said: "We've always talked about the importance of making things. Germany still makes things and they are able to get products and brands into people's hands and people are very aware of their point of origin."
The United States, which had pole position in 2011 and came second last year, has now slipped into third place. Jonathan McClory, a consultant at the Institute for Government which helped to compile the international list, said the past year had been a "disaster" for US soft power.
"The federal sequester continues to chip away at the US's ability to project power – both hard and soft," he said. "Abroad, the administration's policies in the Middle East have managed to anger every player in the region. But the biggest blow of the year has come from the Edward Snowden affair."
Coined by a Harvard academic in 1990, "soft power" describes how countries use attraction and persuasion, rather than coercion or payment, to change behaviour. This is the fourth year that the survey has been carried out in conjunction with the Institute of Government.
Quiz: How well do you know Germany?
1. What, in Germany, is 'schlager'?
A: a shot of lager; B: a make of hockey stick; C: a strand of pop music; D: a word for cool
2. How many three-Michelin-starred restaurants do these countries have?
A. Germany; B. Britain; C. Japan; D. US
4, 10, 12, 32
3. Order these countries according to the number of universities they have in the world top 200:
A. Germany; B. Britain; C. US; D. Italy
0, 10, 31, 77
4. Berlin's contribution to world cuisine is the currywurst. Berliners consume about 70 million a year. It was invented by German housewife Herta Heuwer in 1949, who swapped bottles of beer with soldiers for what key ingredient?
A: American ketchup; B: English curry powder; C: French bread; D: Danish butter
5. Match these countries to the number of football players they have playing in the world's best leagues:
A: Germany; B: France; C: Britain; D: Italy
2, 19, 24, 71
6. A recent study claimed to discover why the German industry outperforms ours. Which of these claims did they not make?
A: The average German starts work 30 minutes earlier than we do; B: The average German snoozes for five minutes less than we do; C: Germans drink less wine; D: Bagging sun loungers has made them more competitive
Answers
1. C
2. A-10; B-4; C-32; D-12
3. C-77; B-31; A-10; D-0
4. B
5. A-24; B-71; C-2; D- 19
6. D
Register for free to continue reading
Registration is a free and easy way to support our truly independent journalism
By registering, you will also enjoy limited access to Premium articles, exclusive newsletters, commenting, and virtual events with our leading journalists
Already have an account? sign in
Join our new commenting forum
Join thought-provoking conversations, follow other Independent readers and see their replies