From Dieudonné to Nicolas Anelka: Hands signal new French race row
Footballer Nicolas Anelka has become embroiled in the row over an anti-Semitic comedian's controversial hand gestures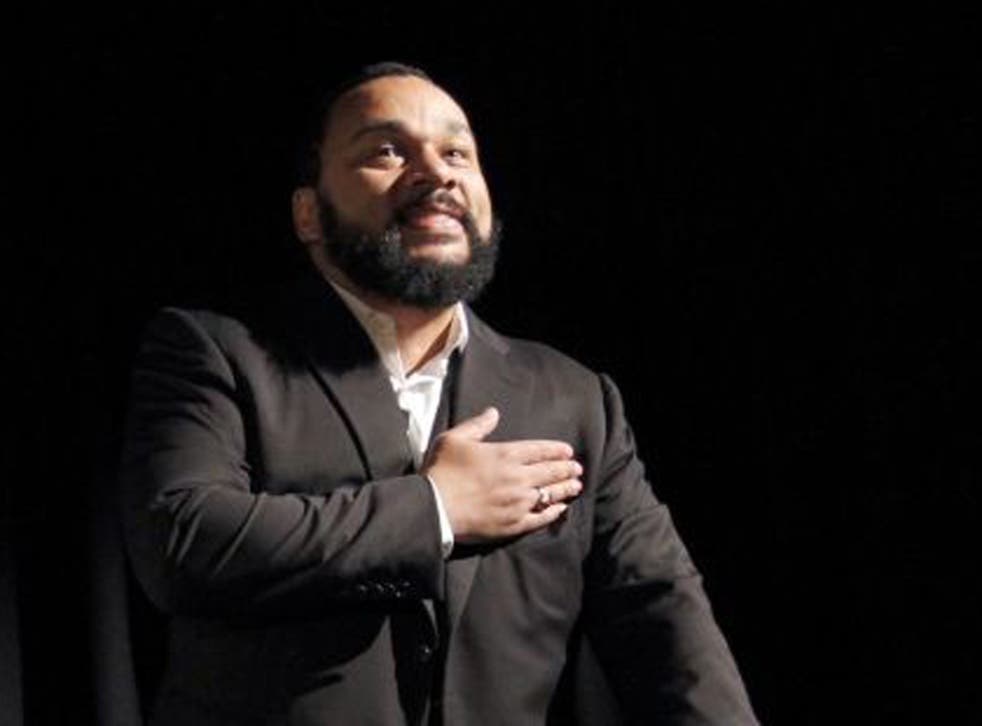 It all began with a joke, or an alleged joke, by a stand-up comedian.
The "quenelle" (fish or meatball), a part-anti-Semitic, part-obscene hand gesture, has since spread like wildfire on the French-language internet. Over the Christmas holidays, it was accused of provoking three vigilante attacks by gangs of young Jewish men on a hotel, a disco and a young Muslim man in Lyon.
The French Interior Minister, Manuel Valls, is now considering whether to ban all public appearances by the comedian Dieudonné M'Bala M'Bala, including his popular, one-man show in his own theatre near Bastille in Paris. Members of the "anti-quenelle" Jewish vigilante gangs in Lyons, aged from 18 to 23, have been arrested.
Dieudonné (as he is usually known) has transformed himself over the past decade from a talented comedian and campaigner against the far right to a talented comedian and purveyor of anti-Semitic remarks and conspiracy theories. He has multiple convictions for racial offences.
Since Dieudonné's 2009 "anti-Zionist" campaign in the European elections, his trademark has been the quenelle. This is a hand gesture that appears to merge the Nazi salute with a traditional, obscene French insulting hand signal, the bras d'honneur, which means, roughly speaking, "up yours".
Thousands of examples of people "doing the quenelle" have been posted on YouTube and other sites. Disturbingly, two French soldiers were shown doing the quenelle outside a synagogue in September while on an anti-terrorist patrol.
This afternoon, French footballer Nicolas Anelka celebrated the first of two Premier League goals for West Brom in a 3-3 draw against West Ham with an apparent quenelle. The match was being shown on French TV. Anelka has been pictured performing the gesture with Dieudonné in the past.
Dieudonné, 47, and many of his admirers, ranging from the far left to the far right, insist that the "quenelle" is merely an "anti-establishment gesture". However, critics say that it is a calculated, anti-Semitic provocation.
The gesture involves pointing downwards with one flattened hand, like an inverted Nazi salute, while clasping a shoulder with the other hand. The president of the French league against racism and anti-Semitism, Alain Jakubowicz, says that the gesture signifies "the sodomisation of victims of the Holocaust". Dieudonné has started a legal action against Mr Jakubowicz for libel.
The gesture has spread rapidly in France. Jean-Yves Camus, a French academic who studies the extreme right, says the quenelle has become a "badge of identity, especially among the young, but it is doubtful that all of them understand its true meaning". Dieudonné, Mr Camus adds, has become the hero of a movement which sprawls across the traditional boundaries of right and left – anti-system, hungry for conspiracy theories, convinced that the world is run by Washington and Tel Aviv. Mr Camus says that the "spinal column" of the movement is the conviction that "the Jews pull all the strings".
Despite several convictions for anti-Semitic remarks, Dieudonné has strayed once again over the boundary between self-proclaimed anti-Zionism and outright provocation. During his one-man show, he attacked Patrick Cohen, a Jewish radio journalist who has publicly criticised him. Dieudonné said: "When the wind turns, I don't think he'll have time to pack a suitcase. When I hear Patrick Cohen talking, you see, I think of gas ovens." France Inter, the radio station for which Mr Cohen works, has brought a case against Dieudonné for provoking racial hatred.
It is against this background that three gangs of young Jewish men took matters into their own hands in Lyons last weekend. One gang attacked a young man of North African origin accused of putting a photo of himself "doing the quenelle" on Facebook. The other gangs attacked a hotel and a disco, alleged to be places where the quenelle was performed regularly. Six young men face prosecution for "premeditated gang violence".
On Friday, the Interior Ministry announced that it was considering "all legal means" to ban Dieudonné from making any more public appearances. The ministry said that the comedian's meetings, including his one-man show, "are no longer part of the artistic domain … and risk causing public disorder".
Register for free to continue reading
Registration is a free and easy way to support our truly independent journalism
By registering, you will also enjoy limited access to Premium articles, exclusive newsletters, commenting, and virtual events with our leading journalists
Already have an account? sign in