Europe must meet Donald Trump demand to spend more on defence, says German foreign minister
Sigmar Gabriel says French and German officials had 'productive' talks with new US Secretary of State Rex Tillerson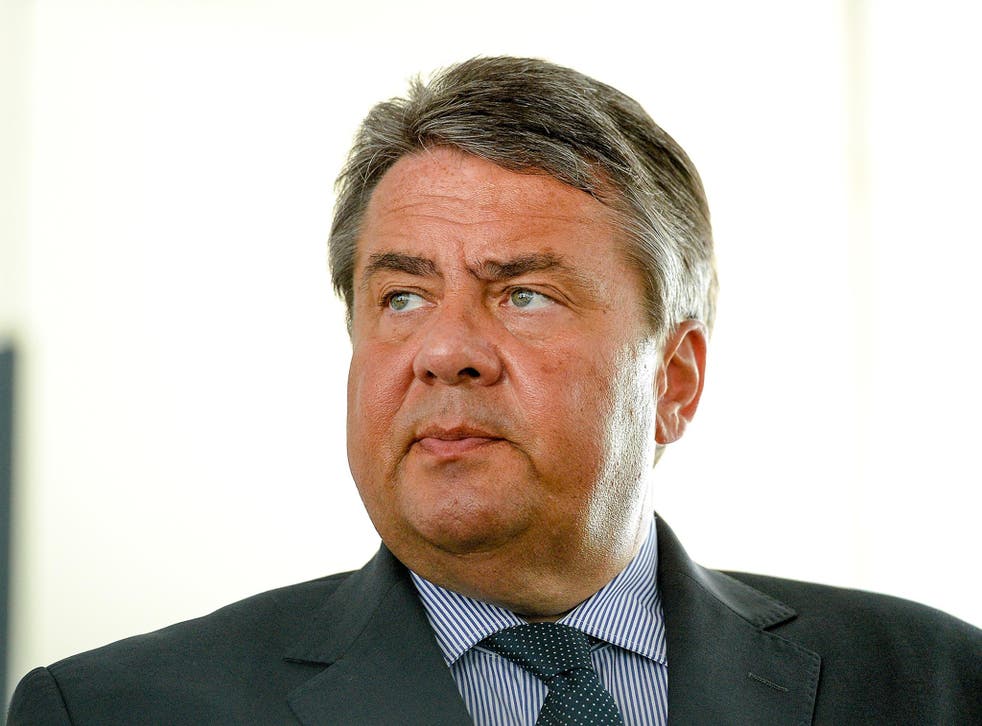 Germany's foreign minister has called for European countries to spend more money on defence budgets, after meeting with the US Secretary of State Rex Tillerson.
Donald Trump has repeatedly called for Nato members in Europe to increase defence budgets, and his defence secretary James Mattis issued an ultimatum to the alliance during talks in Brussels this week.
Sigmar Gabriel, the German foreign minister, agreed Europe must spend more, and described talks with his French and US counterparts on the sidelines of a G20 meeting in Bonn on Friday as productive.
"There is no question that Europe will have to take more responsibility for that (military spending), but we cannot reduce security and peace policies to just the extent of military spending. That will not allow us to fight climate change, drought or poverty," he said.
Mr Gabriel also said Mr Tillerson had assured him the US recognises it will require international efforts to solve global crises.
Speaking shortly afterwards at the annual Munich Security Conference, General Mattis warned of an "arc of instability" on Europe's periphery and called on Nato allies to contribute their fair share.
"We all see our community of nations under threat on multiple fronts as the arc of instability builds on Nato's periphery and beyond," he said.
He also suggested the US would be ready to "moderate its commitment" to Nato if member states did not put more money into defence.
However European Commission President Jean-Claude Juncker called on Europe to resist US pressure to increase European defence spending.
"It has been the American message for many, many years," he said. "I am very much against letting ourselves be pushed into this."
Mr Juncker argued the EU's development and humanitarian aid spending made up for any shortfalls in military financing, and echoed Mr Gabriel's sentiment that defence spending alone would not help tackle many of the world's problems.
"If you look at what Europe is doing in defence, plus development aid, plus humanitarian aid, the comparison with the United States looks rather different. Modern politics cannot just be about raising defence spending," he said.
"Europeans must bundle their defence spending better and spend the money more efficiently."
Join our new commenting forum
Join thought-provoking conversations, follow other Independent readers and see their replies