Angela Merkel's husband takes Ivanka Trump and other G20 spouses on tour of climate change centre
First Lady was due to attend the tour but is believed to be trapped inside her hotel due to anti-capitalist protesters surrounding the building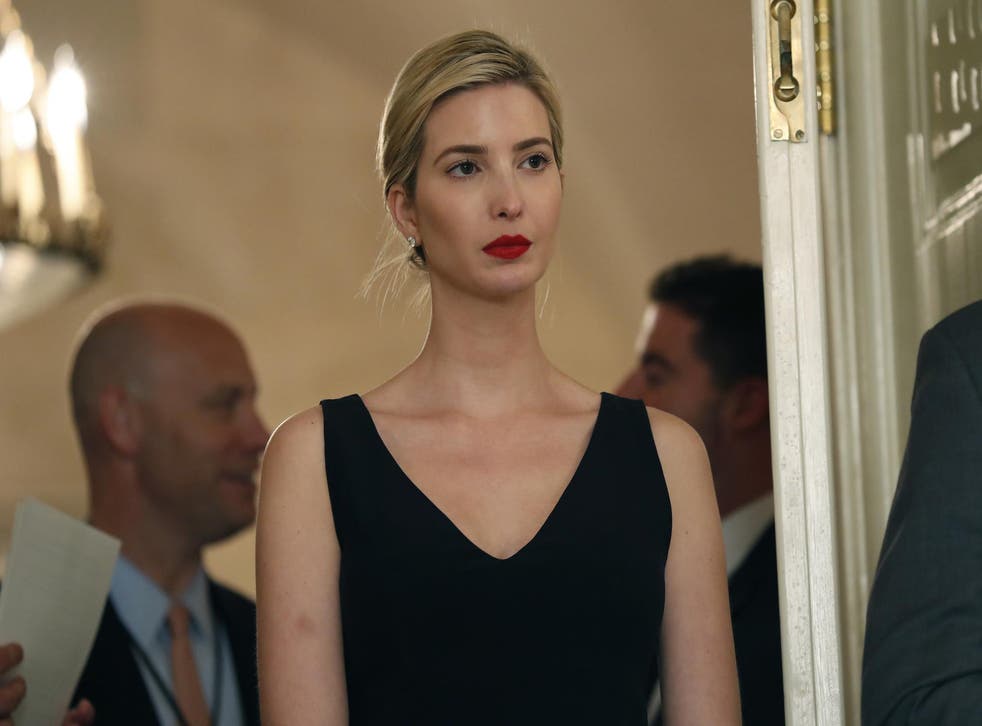 Theresa May might have excluded climate change from her top priorities at this weekend's G20 Summit but German Chancellor Angela Merkel and her husband evidently have other ideas.
Ms Merkel's husband, Joachim Sauer, is taking President Donald Trump's daughter and other spouses of G20 leaders on a tour of the German Climate Computing Centre in Hamburg on Friday.
Melania Trump had been due to attend but is believed to be trapped inside her hotel in Hamburg due to anti-capitalist protesters surrounding the building. A spokesperson for the US delegation told German media that they had been unable to get clearance for Ms Trump to leave the hotel where she is staying.
Other partners, including Ms May's husband Philip, Emmanuel Macron's wife Brigitte Macron, and Canadian Prime Minister Justin Trudeau's wife Sophie Gregoire Trudeau are currently on the sightseeing tour with Mr Sauer which also involves a boat ride and lunch.
German officials said the idea for the visit came from Ms Merkel's wife who is a professor of physical and theoretical chemistry.
The centre, which uses super-computers to map climate change's effect on regions across the world, is situated near the safeguarded hall where Ms Merkel, President Trump, and other leaders are meeting.
Ms Merkel's husband, who is famed for eschewing publicity, has not commented on the visit but his wife has made it clear she is committed to tackling climate change at the summit.
Last month, the Chancellor said the EU is "more determined than ever" to make the Paris accord against climate change a success after Mr Trump's decision to pull the US out of the agreement. She insisted she would not "overlook tensions" with America during Mr Trump's maiden attendance at the G20.
G20 Protesters take Hamburg

Show all 8
"We cannot expect easy discussions on climate change at the G20 summit," she said in a speech to German parliament. "Our differences with the US are clear."
President Trump has said in the past he believes climate change was invented "by and for the Chinese" to hobble American manufacturing industry. On top of this, his administration's "America first" approach to trade has caused widespread concern.
Register for free to continue reading
Registration is a free and easy way to support our truly independent journalism
By registering, you will also enjoy limited access to Premium articles, exclusive newsletters, commenting, and virtual events with our leading journalists
Already have an account? sign in
Register for free to continue reading
Registration is a free and easy way to support our truly independent journalism
By registering, you will also enjoy limited access to Premium articles, exclusive newsletters, commenting, and virtual events with our leading journalists
Already have an account? sign in
Join our new commenting forum
Join thought-provoking conversations, follow other Independent readers and see their replies