G7 summit: Vladimir Putin will miss out on a weekend at Colditz sister castle with other world leaders
Ten miles of specially imported Slovak-made barbed wire fencing and more than 17,000 police will attempt to ensure that Schloss Elmau remains sealed off from the rest of the world
Tony Paterson
Friday 05 June 2015 19:07 Comments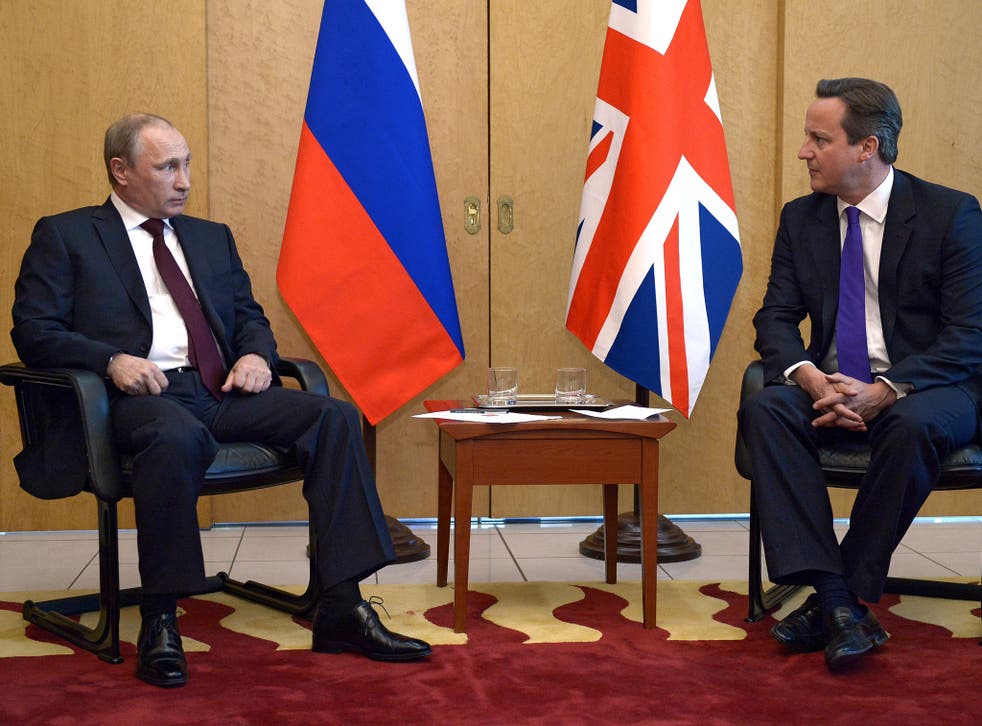 It has been described as a Colditz castle for the super-rich, but this weekend the emphasis at Schloss Elmau, Colditz's Bavarian sister castle, is on excluding the riff-raff – including Vladimir Putin – rather than keeping its elite and willingly incarcerated residents under lock and key.
Hidden 3,000 feet up among mountains and pine forests close to Germany's border with Austria, the "luxury spa retreat and cultural hideaway" was personally selected by Chancellor Angela Merkel to host the summit of G7 leaders.
"We want to show our guests a wonderful part of Germany and convene in this kind of atmosphere and style which is important for the results of summits like these," explained Europe's most powerful leader in a recent interview.
Elmau's atmosphere is all about its panoramic views of snow-capped Alpine peaks which are reflected in the hotel's large heated outdoor swimming pool. The castle boasts a concert hall, several restaurants and a fully fledged wellness centre complete with hammam, sauna, gym and tennis courts.
The leaders will stay in elegant suites in a newly built luxury retreat behind the castle. Each room is furnished in seven different kinds of wood. Guests have a choice of six pillows for their beds. Sheets are tastefully monogrammed with elephants.
Ms Merkel's government has potentially spent double the €150m (£109m) originally earmarked for the two-day meeting, according to some estimates. Much of the money has gone on draconian security measures to protect the summit guests from the threats of terrorism and violent anti-G7 protests.
Ten miles of specially imported Slovak-made barbed wire fencing and more than 17,000 police will attempt to ensure that Schloss Elmau remains sealed off from the rest of the world. The more than 4,000 journalists reporting on the summit will not be allowed near the castle and have been banished to the resort town of Garmisch, some six miles away by road.
But the summit is just what Dietmar Müller-Elmau, the five-star hotel's owner, wanted: "I always thought that Elmau would be an ideal place for a summit, it was always a dream," he says.


He points out that he made no attempt to lobby for the event but was approached by Ms Merkel in person and asked if he would like to host the summit.
Mr Müller-Elmau, 60, is the grandson of Schloss Elmau's creator Joannes Müller-Elmau, who completed the castle in 1916. He was born in the hotel's room No 54, but says that during his youth Schloss Elmau felt like "enemy territory". That may have something to do with the fact that his grandfather, a protestant missionary, was a fervent admirer of Adolf Hitler. During the Second World War the hotel was used by the German army.
As a young man, Mr Müller-Elmau went off to live in India and Israel before going to America in the mid-Eighties to study hotel management and computer science. He wrote the world's leading hotel reservation computer program and used the profits to invest in Schloss Elmau, which he took over from his uncle in 1996.
9 controversial Putin quotes

Show all 9
His establishment has won countless hotel industry awards which this weekend will be crowned with what Mr Müller-Elmau considers to be the ultimate accolade.
It is unlikely that any of the world's leaders will be bored during the summit. But should that occur, Schloss Elmau has the facilities to cope. For a small additional fee, guests can enjoy the "Porsche Experience", consisting of an Alpine drive in a Porsche Carrera, and two wellness centre massages. Mr Putin must be eating his heart out.
Register for free to continue reading
Registration is a free and easy way to support our truly independent journalism
By registering, you will also enjoy limited access to Premium articles, exclusive newsletters, commenting, and virtual events with our leading journalists
Already have an account? sign in
Join our new commenting forum
Join thought-provoking conversations, follow other Independent readers and see their replies