German police to search refugees' phones in new security proposals
'I am convinced that these proposals will increase security quickly,' says interior minister Thomas de Maiziere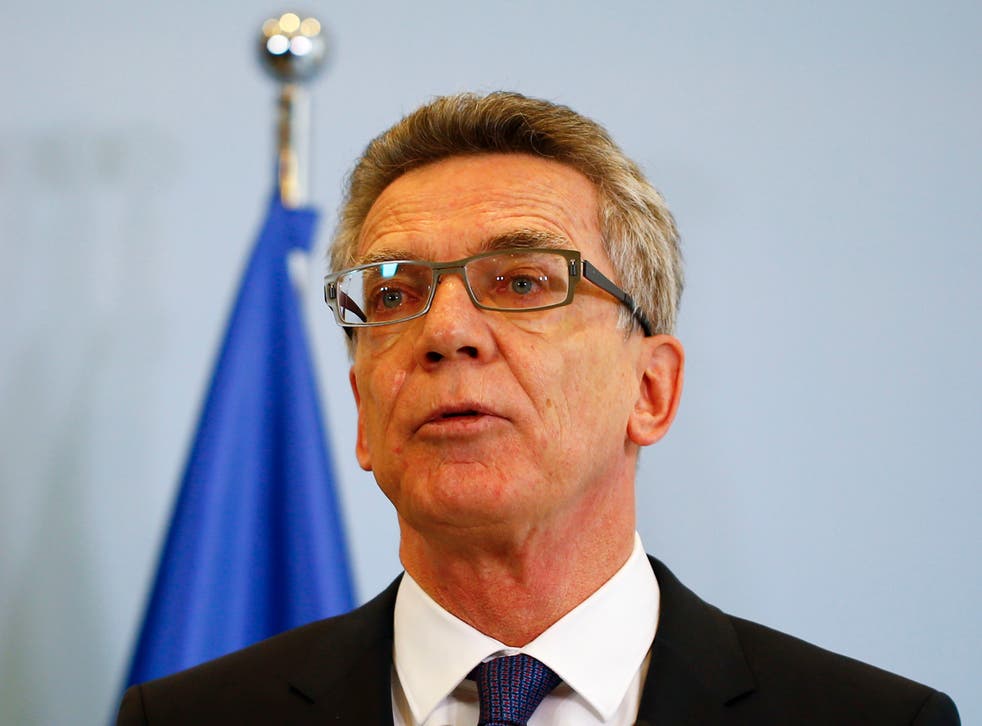 German police could be given the power to search the phones and social media accounts of refugees who arrive in Germany without a passport, in proposals announced today by the interior minister.
Thomas de Maiziere told reporters in Berlin he planned to increase police numbers and take a tougher stance on migrants who commit offences in an attempt to boost national security after recent terror attacks.
"I am convinced that these proposals will increase security quickly," he said, according to Deutsche Welle.
His plans include stripping dual nationals who join extremist groups of their German citizenship, and compelling refugees in Germany to hand their smartphones over to the police for security checks.
"We frequently encounter cases where refugees often don't carry identity documents, but do nearly all carry their smartphones," said Mr de Maiziere, reported the Guardian.
"To make safety checks, we will ask [refugees] to show us your Facebook contacts from the last few months, which are public in principle anyway."
This policy would be trialled by border police, he said, but it remained to be seen whether the scheme would be adopted in the long term, according to the newspaper.
Four terror attacks in Germany last month included two carried out by asylum-seekers and claimed by the so-called Islamic State group.
A 27-year-old man from Syria set off an explosive device at a bar in the Bavarian city of Ansbach on 25 July, killing himself and wounding a dozen others.
The attack was later claimed by Isis and a video was found on the attacker's phone in which he pledged allegiance to the extremist organisation.
It came just over a week after a teenager attacked train passengers with an axe and a knife in Wuerzburg, also in south Germany, on 18 July.
German authorities said they found a hand-painted Isis flag among the belongings of the man, an asylum seeker from Afghanistan, who was shot dead by police after he seriously injured four members of a family of tourists from Hong Kong.
"A lot of people ... are worried about further attacks. That is understandable," Mr de Maiziere told reporters. "No one can guarantee absolute security, but we must do what is possible."
He said he would make "promoting terrorism" a criminal offence and in future, "endangering public safety" would be introduced as a reason to jail someone before deportation, reported Deutsche Welle.
Refugees settle in Germany

Show all 12
De Maiziere also indicated he wants to strengthen German authorities' ability to probe the darknet, an area of cyberspace invisible on the open internet, and pointed to ongoing efforts to toughen German and particularly European Union weapons laws.
The minister said he was limiting himself to proposals that could be implemented quickly, and said he considered them "politically reasonable" for the center-left junior party in the conservative Angela Merkel's governing coalition.
He said he hopes that many of the measures can be introduced before a national election expected in September next year.
Join our new commenting forum
Join thought-provoking conversations, follow other Independent readers and see their replies