German town tricks neo-Nazis into raising money for an anti-Nazi charity
The inhabitants of Wunsiedel have struggled for years to stop neo-Nazis from marching in their town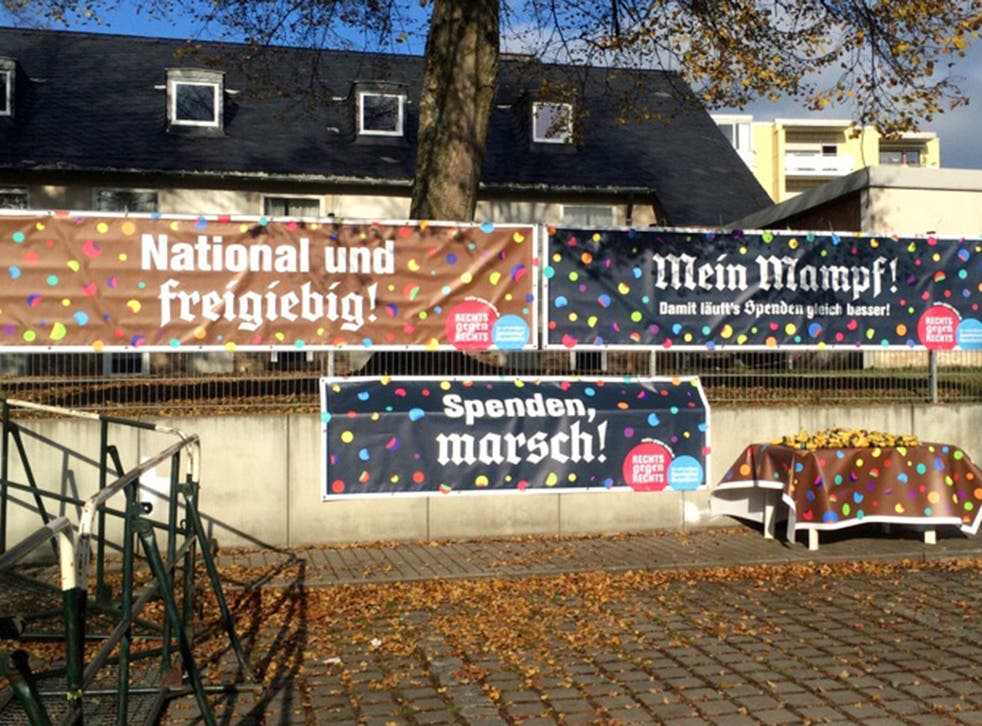 The residents of a small German town managed to turn a neo-Nazi rally into an anti-Nazi fundraiser by playing a trick on the supporters of the Third Reich.
For many years, Wunsiedel has become awash with neo-Nazis every November when supporters march through the town in honour of the National Heroes' Remembrance Day. They choose Wunsiedel because it was the original burial site of Rudolf Hess, Deputy Fuhrer to Adolf Hitler from 1933 to 1941.
In 2011, the roughly 1,000 inhabitants of the town managed - with the agreement of family members - to get Hess' remains exhumed and his gravestone destroyed. However, marchers still flock to the town, albeit in smaller numbers.
So this year, come the march on November 15, a campaign called "Rechts gegen Rechts" (Right against Right) decided to turn the neo-Nazi rally into a charity walk.
Instead of protesting against the demonstration, shop owners and residents in Wunsiedel pledged to donate 10 euro for each metre the neo-Nazis marched.
They managed to raise 10,000 euros. The money went towards EXIT-Deutschland, a charity that helps people leave neo-Nazi groups.
The pro-Hess marchers had no idea until they began their walk, noticing along the route that villagers had set up motivational signs and showered them with confetti when they finished.
A sign explained to them they had just raised money against themselves as they crossed the finishing line.
"It was an absolute success," said Inge Schuster, spokesperson for the mayor of Wunsiedel, told The Local. "It created something positive out of (the march), including the €10,000 donation for EXIT-Deutschland."
The villagers even provided food for the neo-Nazis along their journey. The edibles were on offer under a banner that read "Mein Mampf" meaning "My Food".
Fabian Wichmann, a researcher at EXIT-Deutschland told The Local, "They probably won't go away. The history of the town is too important to them, but at least we've created something good out of it."
Register for free to continue reading
Registration is a free and easy way to support our truly independent journalism
By registering, you will also enjoy limited access to Premium articles, exclusive newsletters, commenting, and virtual events with our leading journalists
Already have an account? sign in
Register for free to continue reading
Registration is a free and easy way to support our truly independent journalism
By registering, you will also enjoy limited access to Premium articles, exclusive newsletters, commenting, and virtual events with our leading journalists
Already have an account? sign in
Join our new commenting forum
Join thought-provoking conversations, follow other Independent readers and see their replies