Germanwings plane crash video that reveals chaos in moments before disaster is a fake, insist investigators into French Alps tragedy
'If people at the site have picked up mobile phones, I am not aware of it'
John Lichfield
Wednesday 01 April 2015 11:40 Comments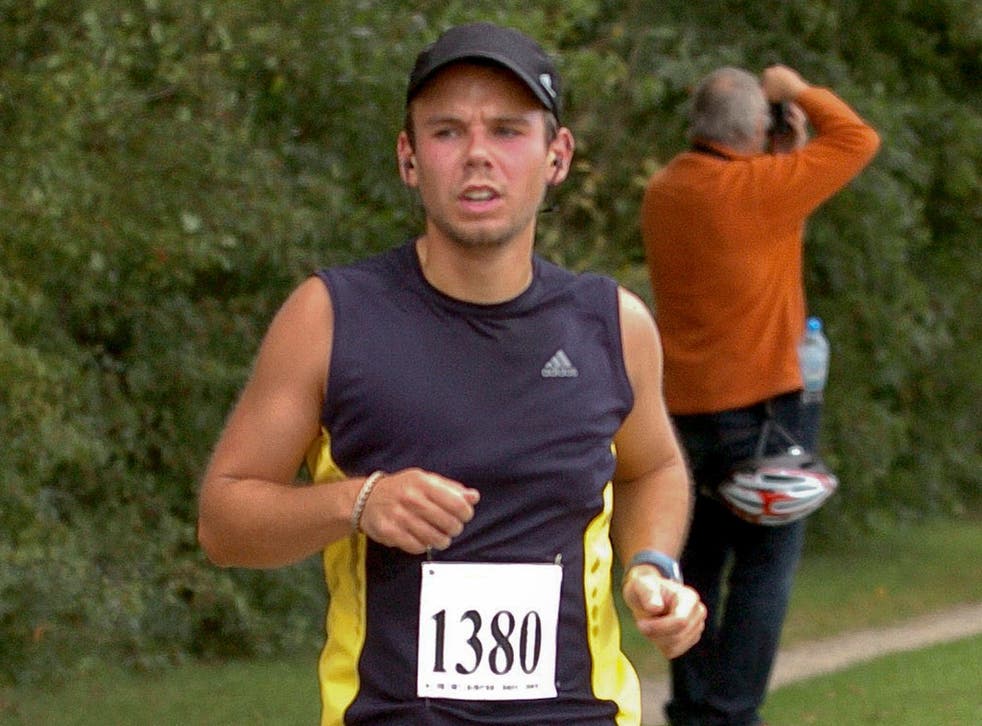 Severe doubts have been cast on the authenticity of a video which appears to show blurred and chaotic scenes within the Germanwings airbus just before it crashed last week.
The German newspaper Bild and the French magazine Paris Match both reported that they had seen the brief video, allegedly found in a mobile telephone memory card at the crash scene.
The Marseilles prosecutor Brice Robin, who is leading a judicial investigation of the crash, said that no memory cards from mobile telephones found at the crash site had yet been analysed. A senior gendarmerie officer, Jean-Marc Ménichini, said that reports of the existence of such a video, a few seconds long, were "false".
Other investigation sources suggested that a memory card might have been picked up by a rescue worker and sold to the media rather than officially declared. But they said that they thought that it was more likely that the two publications had been hoaxed.
In pictures: Germanwings Airbus A320 plane crash

Show all 66
Mr Robin said: "All (mobile phones) are for now being kept at Seynes-Les-Alpes. If people at the site have picked up mobile phones, I am not aware of it."
"If there is someone out there who has such a video, he or she has a duty to hand it to the investigation without delay."
Both Bild and Paris Match defended their stories. In an interview on the French magazine's website, Frédéric Helbert, an investigative reporter, said that he had watched the "chilling" short film dozens of times.
The video, described by Bild as being "indisputably authentic", shows a blurred aircraft interior and has sounds of loud banging. Voices are heared to say "my God" in several languages. The cabin of the aircraft tilts. There are screams and the brief footage ends.
The development comes after Germanwings' parent company, Lufthansa, said yesterday that Andreas Lubitz, the co-pilot who has been accused of crashing the plane, halted his pilot training for several months, and later provided the airline's flight school with a medical documents showing that he had gone through a "previous episode of severe depression."
Lubitz later passed medical checks confirming his fitness to fly, Lufthansa said.
The development comes after Dusseldorf state prosecutors said today that Lubitz had been treated for suicidal tendencies before getting his pilot's licence.
Last week, questions surrounding Lubtiz' mental health came to the fore after police found torn-up sick notes at his home, showing that he was suffering from an illness that meant he should not have been at work.
Germanwings had not received a sick note from Lubitz for the day of the crash, and he had a valid medical certificate at the time of the crash of the Airbus A320 operated by its budget unit, Lufthansa added.
The Lufthansa and Germanwings chief executive visited the crash scene in the French Alps yesterday and left wreaths at a memorial to the 150 victims. The Lufthansa boss, Carsten Spohr, said that it will "take a long, long time to understand" why the co-pilot, Andreas Lubitz, crashed the Barcelona Dusseldoef flight deliberately.
Register for free to continue reading
Registration is a free and easy way to support our truly independent journalism
By registering, you will also enjoy limited access to Premium articles, exclusive newsletters, commenting, and virtual events with our leading journalists
Already have an account? sign in
Join our new commenting forum
Join thought-provoking conversations, follow other Independent readers and see their replies