Germany attacks: Merkel refuses to change refugee policy amid calls for crackdown after Isis-inspired killings
Four attacks a week fuelled anti-migrant sentiment in the country
Lizzie Dearden
Thursday 28 July 2016 12:37 Comments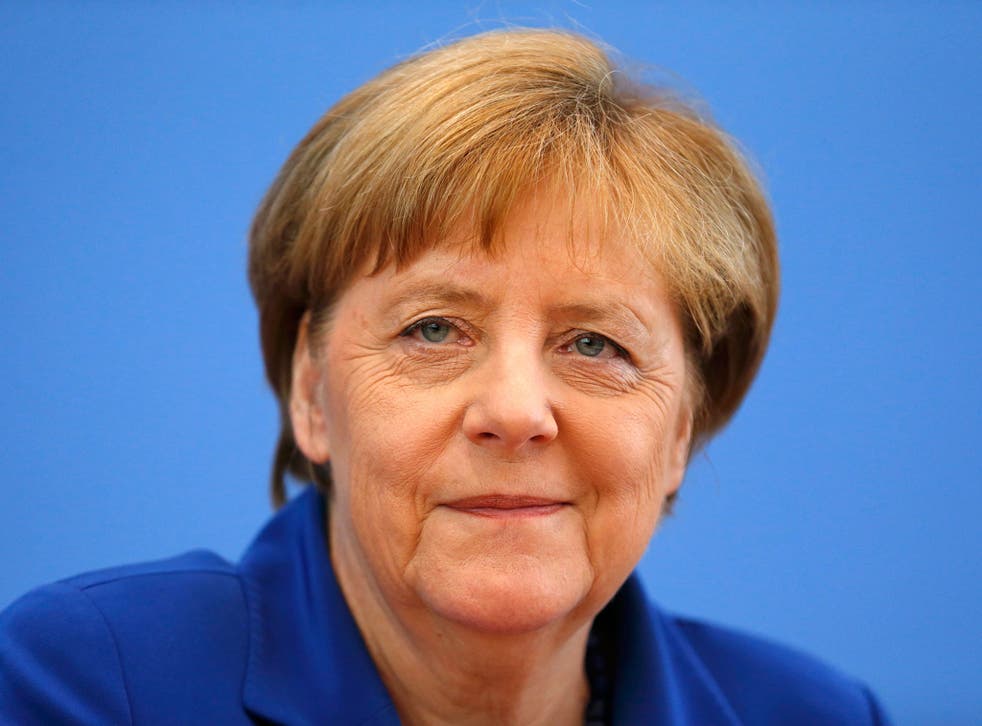 Angela Merkel has rejected calls to change Germany's refugee policy, following a wave of terror attacks in the country.
She said the asylum seekers responsible for the deadly attacks in Ansbach and Reutlingen had "shamed the country that welcomed them", but that those fleeing persecution and war had a right to be protected.
The Chancellor vowed not to give in to efforts by Isis supporters to frighten Germans into changing their way of life.
Timeline: Germany rocked by week of deadly violence
"The terrorists want to make us lose sight of what is important to us, break down our cohesion and sense of community, as well as inhibit our way of life, our openness and our willingness to take in people who are in need," she told a news conference after returning from holiday.
"They see hatred and fear between cultures, and they see hatred and fear between religions. We stand decisively against that."
Ms Merkel said recent attacks in Germany and France aimed to spread division and suspicion.
The German government is proposing new counter-terror measures on information-sharing, web chatter, online arms sales and improving security.
She said the country takes the "challenge of integration very seriously" and is working on anti-radicalisation programmes and early warning systems during asylum proceedings.
A failed Syrian asylum seeker blew himself up in a suicide bombing that injured 15 people outside a music festival in the Bavarian town of Ansbach on 24 July.
In pictures: German train axe attack

Show all 8
Mohammad Daleel, 27, had pledged allegiance to Abu Bakr al-Baghdadi, the leader of Isis, in a video shared by the terrorist group.
Earlier the same day, a 21-year-old Syrian refugee killed a pregnant woman with a machete and injured several others in an attack in Reutlingen. The motive for the killing was unclear.
It came after a German teenager of Iranian heritage shot nine people dead before turning the gun on himself in Munich on 22 July. Police said the incident was not terror-related.
In an attack on 18 July, a teenage Afghan asylum seeker attacked train passengers with an axe in Wurzburg after declaring allegiance to Isis. He was shot dead by police.
Thursday was Ms Merkel's second public appearance in the past week. She had faced criticism from opponents for her muted response to the four attacks.
Ms Merkel dismissed criticism, noting she will attend a memorial service in Munich on Sunday, and rejected the notion that she might personally feel any guilt about the attacks. "I have the feeling that I am acting responsibly and correctly, and no other feelings," she said.
The Chancellor also repeated a phrase she first used at last summer's annual news conference, that Germany "will manage" the challenges of the day.
"I didn't say 11 months ago that it would be an easy thing we could manage in passing, otherwise I wouldn't have had to say that sentence," she said. "But I am, today as I was then, convinced that we will manage to do justice to our historic task ... we will also deal with the new challenge we now face – Islamist terror," Ms Merkel said.
The recent wave of atrocities has fuelled growing anti-migrant sentiment in Germany, where more than 1 million asylum seekers arrived last year during the continuing refugee crisis.
The German government announced that all Syrian asylum seekers would be able to remain in the country as arrivals on European shores neared their peak in August last year.
Ms Merkel hailed the policy under the slogan, "wir schaffen das!" (we can do it!), but the positive mood shifted following the sex attacks in Cologne last New Year's Eve, and anti-immigration parties are now on the rise.
Register for free to continue reading
Registration is a free and easy way to support our truly independent journalism
By registering, you will also enjoy limited access to Premium articles, exclusive newsletters, commenting, and virtual events with our leading journalists
Already have an account? sign in
Join our new commenting forum
Join thought-provoking conversations, follow other Independent readers and see their replies