German government proposes €50m fines for social networks that don't take down illegal 'fake news'
Justice minister says Facebook and Twitter are not taking down defamatory content quickly enough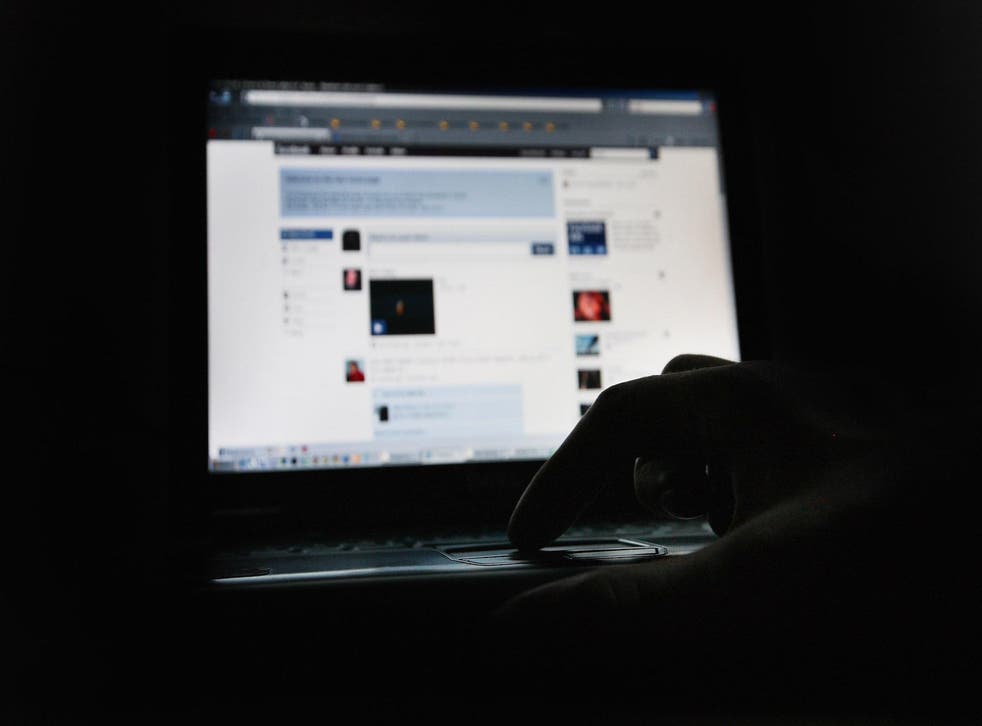 Social networks that fail to remove defamatory "fake news", hate speech and illegal content could be fined up to €50m (£44m) under new proposals by the German government.
Heiko Maas, the justice minister, said: "There must be as little space for criminal incitement and slander on social networks as on the streets."
The Social Democrat politician said voluntary steps taken by social media companies including Facebook and Twitter had led to some improvement but were not enough.
"Too few criminal comments are deleted and they are not erased quickly enough," Mr Maas added.
"The biggest problem is that networks do not take the complaints of their own users seriously enough…it is now clear that we must increase the pressure on social networks.
"We need legal regulations to make companies even more obligated to delete criminal content."
The justice ministry said Facebook takes down only 39 per cent of content reported by users, and only 33 per cent within 24 hours of the complaint, while on Twitter one in 100 reported messages are erased.
Fake news conspiracy theory about Hillary Clinton led a man to open fire in a pizza parlour
Mr Maas praised YouTube for much higher rates, standing at 90 per cent of reported content being deleted and 82 per cent within a day.
Manuela Schwesig, the federal youth minister, said hatred endangers cohesion and is a "poison for society".
"It cannot be that companies make huger profits from their social networks, and at the same time evade their responsibilities in the fight against hate messages," she added.
While "fake news" in itself is not illegal, supporters of restrictions say it often incorporates defamation and incitement that would be punished if carried by traditional media.
The proposal would require companies to provide a round-the-clock service for users to flag illegal content, which would have to be removed by the site within seven days.
All copies of the content would also have to be deleted and social media companies would need to publish a quarterly report detailing how they have dealt with such material.
Debunked myths and fake news stories

Show all 25
Sites would also have to nominate a person responsible for handling complaints, who could face fines of up to €50m (£4.4m) personally if the company fails to abide by mandatory standards.
Mr Maas said the measures, which will be part of a bill to be put before the Bundestag, would not restrict freedom of speech and that there were no plans to create a truth commission against "fake news".
The plan is part of continuing efforts in Germany to impose laws against libel and inciting hatred or violence on social media.
Online debate around a series of Isis-inspired terror attacks in Europe and mass sex attacks in Cologne on New Year's Eve 2016 has drawn national attention to the issue, as Germany approaches its elections in September.
Among those targeted by abusive posts was Anas Modamani, a teenage Syrian refugee whose chance selfie with Angela Merkel went viral in 2015.
His photo was used in Facebook posts accusing him of links to terrorist attacks and the attempted murder of a homeless man in Berlin, with the images remaining online despite a series of attempts to have them removed.
The lies were repeated on Twitter and on websites posing as "anti-mainstream media" news outlets, where the articles remain.
Mr Modamani, now 19, attempted to sue Facebook for damages and was seeking an injunction that would force the social media giant to actively search for and remove such posts, rather than wait for users to flag violations of the site's "community standards".
Würzburg district court threw out his case last week, finding that Facebook is "neither a perpetrator or participant in the smears" and criminal responsibility sat with users.
Facebook has already built in new tools allowing German users to combat the spread of fabricated news stories, which allow posts to be flagged and passed to third party fact-checkers.
A spokesperson said it had taken measures to train staff on how to deal with the legal situation in Germany and expects to have 700 people in Berlin examining flagged content by the end of the year.
It said its own tests showed a higher rate of content removal than the figures cited by the German justice ministry and that it would meet its obligations under German law.
Twitter declined to comment on the proposal but noted a number of measures taken in recent months that it said are designed to prevent abuse and allow users to filter unwanted content.
Additional reporting by Reuters
Join our new commenting forum
Join thought-provoking conversations, follow other Independent readers and see their replies