Berlin hospital shooting: Patient shoots dead doctor before turning gun on himself
Police say there are 'no signs at all' shooting was linked to terrorism
Samuel Osborne
Tuesday 26 July 2016 12:33 Comments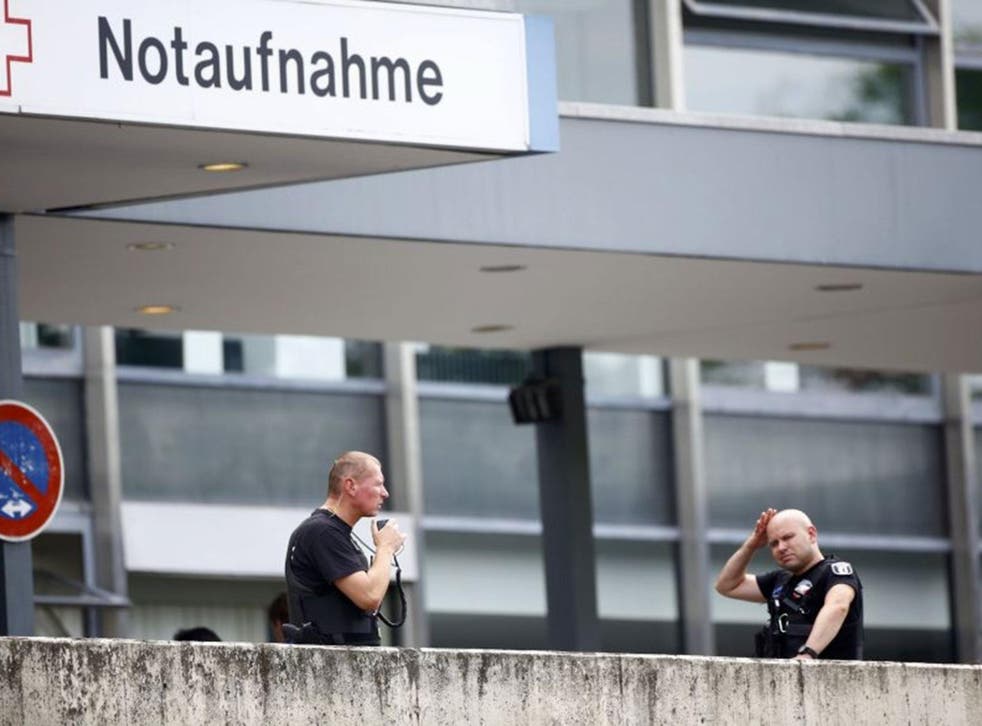 Police are investigating after a patient shot and killed a doctor before turning the gun on himself at a hospital in Berlin, Germany.
Berlin police initially said the doctor had suffered life-threatening injuries, but later said he had died.
The attacker was a 72-year-old patient at the jaw and face surgery unit of the Benjamin Franklin campus of the Charite university hospital, located in the southwestern neighbourhood of Steglitz.
There were "no signs at all" the shooting was linked to terrorism, police said.
Timeline: Germany rocked by week of deadly violence
A spokeswoman for the Benjamin Franklin campus of the Charite university hospital had no immediate comment.
Winfrid Wenzel, a spokesman for Berlin police, said the crime took place in the jaw surgery area of an outpatient clinic where the doctor was in a treatment session with the patient.
"In the course of the consultation, the patient pulled out a gun and fired several shots at the doctor. The attacker then directly turned the gun on himself and died as a result of the shots," Wenzel told Reuters TV.
He said police did not yet have information on the suspect's background, history, personal details or motivation, but added: "We do not have a single indication that this crime was motivated by extremism or Islamists."
The shooting follows four other attacks in Germany since 18 July that have left 10 people dead and dozens injured.
A 17-year-old Afghan injured four people in an axe attack on a train in Wuerzburg on 18 July.
On Friday, an 18 year-old German-Iranian "obsessed with mass shootings" killed nine people and injured 26 in a shooting spree at a shopping centre in Munich.
On Sunday, a suspected suicide bomber blew himself up and injured 15 other people outside a crowded music festival.
Earlier that day, a Syrian refugee killed a pregnant woman and injured two others in a machete attack near Stuttgart.
Register for free to continue reading
Registration is a free and easy way to support our truly independent journalism
By registering, you will also enjoy limited access to Premium articles, exclusive newsletters, commenting, and virtual events with our leading journalists
Already have an account? sign in
Join our new commenting forum
Join thought-provoking conversations, follow other Independent readers and see their replies