Germany manhunt for 12 people who entered country on same stolen passports as Paris attackers
At least two of the men who are believed to have carried out the attack on the French capital remain on the run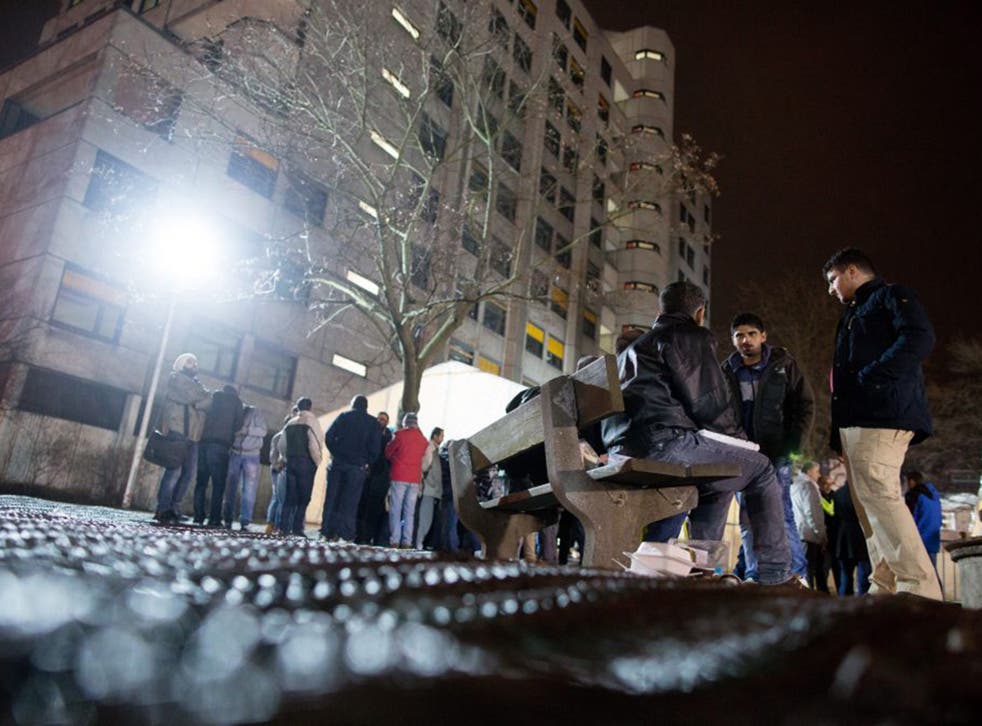 A manhunt has been launched in Germany for 12 people who used fake Syrian passports to enter the country and then disappeared, according to a report in a German tabloid.
The documentation is believed to have been taken by ISIS when they captured the Syrian city of Raqqa in 2013 and supplied to migrants by the same source as those used by two of the Paris attackers, the Bild newspaper claimed.
It follows last week's arrests by Austrian police of two people suspected of having links to the Paris attacks at a refugee shelter in Salzburg.
The country's biggest newspaper the Kronen Zeitung claimed the suspects were French and had entered Europe via Greece with ISIS militants who later carried out the Paris attacks, using forged Syrian passports.
At least two of the men who are believed to have carried out the attack on the French capital remain on the run, including Salah Abdeslam. The 26-year-old French national born in Brussels has been identified as a key suspect is the subject of a massive police manhunt in Belgium and beyond.
Concert-goer captures start of Bataclan attack
Belgian authorities have also issued an international arrest warrant for 30-year-old man called Mohamed Abrini who they suspect may have played a role in the attacks on the French capital which left 129 dead and hundreds more injured.
Germany is "seeing a loss of around 30 per cent of the refugees," an unnamed government official told Bild. "We don't have the exact numbers. We don't even know if they're still in Germany."
The news comes less than a day after the International Organization for Migration said that more than 1 million migrants and refugees have crossed into Europe this year.
With just days left in 2015, the Geneva-based intergovernmental organization said the milestone was crossed Monday, more than a fourfold increase from last year.
The migrants' crisis, Europe's worst since World War II, has forced European governments to scramble to cobble together a response, and caused rifts EU member states.
Register for free to continue reading
Registration is a free and easy way to support our truly independent journalism
By registering, you will also enjoy limited access to Premium articles, exclusive newsletters, commenting, and virtual events with our leading journalists
Already have an account? sign in
Register for free to continue reading
Registration is a free and easy way to support our truly independent journalism
By registering, you will also enjoy limited access to Premium articles, exclusive newsletters, commenting, and virtual events with our leading journalists
Already have an account? sign in
Join our new commenting forum
Join thought-provoking conversations, follow other Independent readers and see their replies