German shopkeeper convicted of inciting hatred with sign banning refugees and comparing them to dogs
'Asylum seekers must stay outside', said the sign in Selb, with a picture of a dog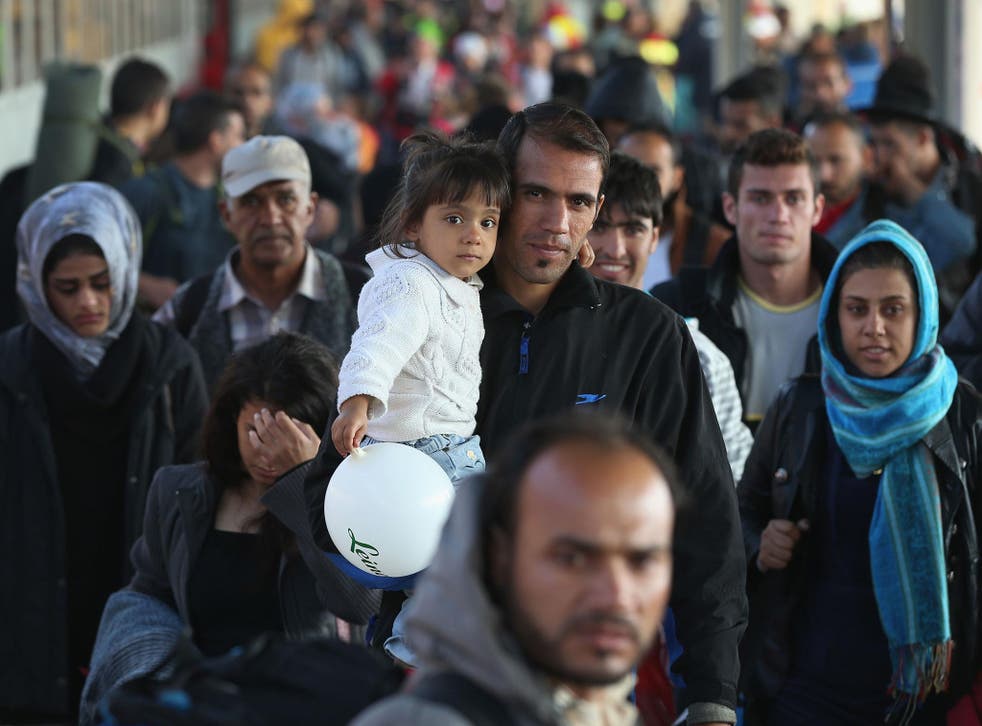 A German shopkeeper has been convicted of inciting hatred after posting a sign in his window banning refugees and comparing them to dogs.
"Asylum seekers must stay outside", read the black and white placard, with a picture of a panting dog.
A court in Wunsiedel, Bavaria, fined the 54-year-old shop owner €1,800 (£1,500) for incitement on Thursday.
Judge Roland Kastner told the district court the use of a dog's image was key to the conviction, the Nordbayerischer Kurier reported, and without it he could have argued freedom of speech.
"You certainly did not expect the sign to have such a huge impact," he told the defendant.
"In my view, that is due to your stupidity."
The prosecution called for a higher fine for the shopkeeper, from the Franconian town of Selb, arguing the term used to describe refugees – "Asylanten" – was in itself derogatory.
A lawyer for the defence claimed the sign was not malicious and said his client could not be considered racist because he had been in a relationship with a Russian woman for ten years and had friends who were foreigners.
Refugees settle in Germany

Show all 12
The man also told police that he had had negative experiences with people he identified as refugees, The Local reported, including two men who once smoked cannabis inside his shop near flammable material.
He removed the sign as news reports started to spread in August, sparking an angry reaction and abuse, including excrement being smeared on his shop window and an attempt to tamper with his car.
"The sign I had in my shop had no racist or right-wing background," he wrote in a letter expressing his regret to Ulrich Pötzsch, the local mayor.
"I did not imagine the negative consequences that it would have for the town of Selb and for the business world."
A report by the German interior ministry has warned of increasing attacks on asylum seekers and their accomodation, finding that the refugee crisis triggered a record year of politically-motivated violence from both the right and left wing.
Join our new commenting forum
Join thought-provoking conversations, follow other Independent readers and see their replies