German official accuses Turkey of 'unacceptable' spying against Gulen supporters
Turkey conducting espionage against supporters of Fethullah Gulen in Europe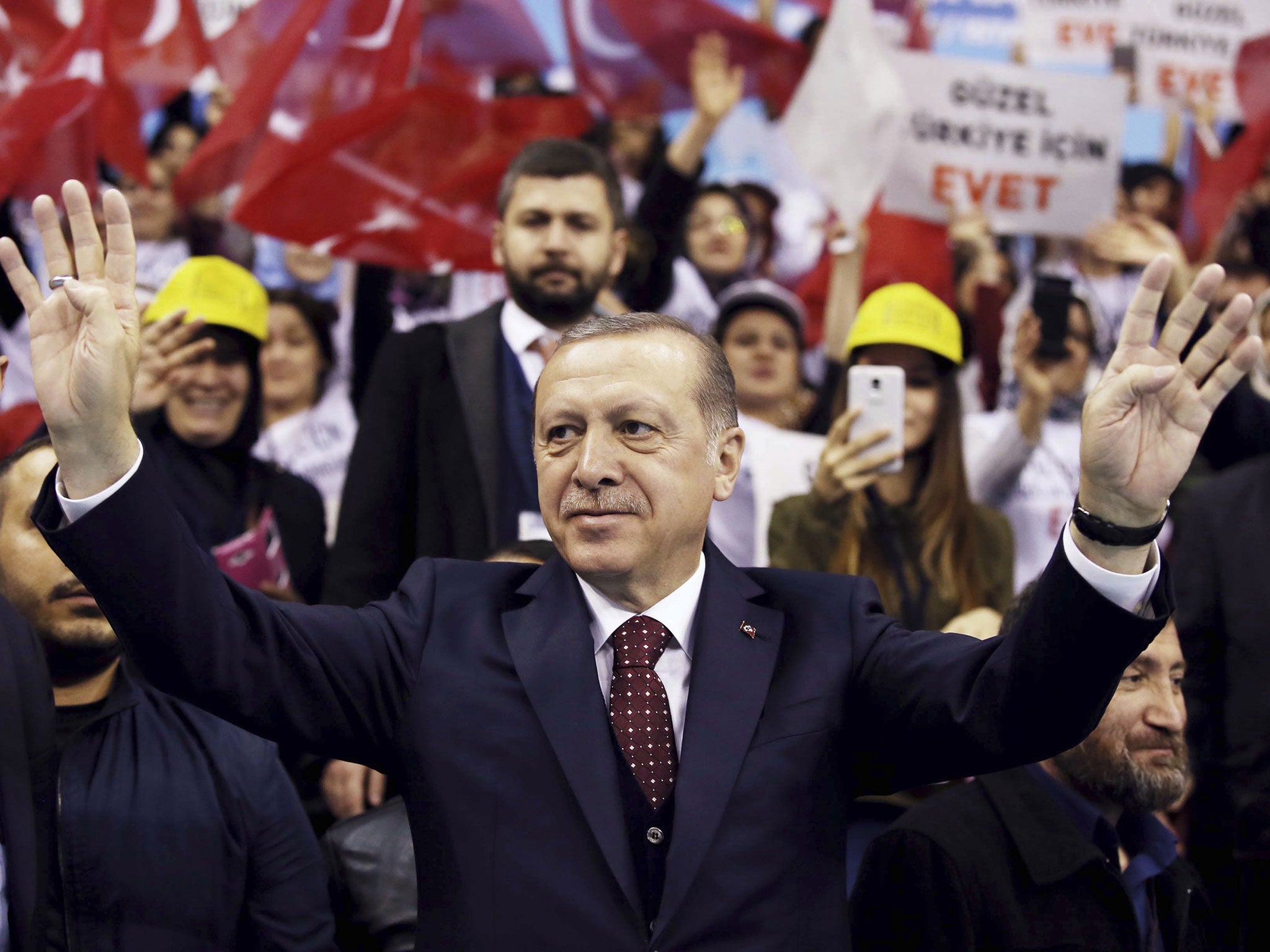 A German politician has accused Turkey of carrying out "unacceptable" spying on its soil amid allegations Recep Tayyip Erdogan's government sent agents after more than 300 people.
It is accused of conducting espionage in more than 200 associations and schools linked to supporters of the exiled Turkish cleric Fethullah Gulen.
Boris Pistorius, the interior minister for Lower Saxony State, said the move was "intolerable and unacceptable".
"The intensity and ruthlessness with which people abroad are being investigated is remarkable," the minister told a press conference on Tuesday.
He said there was "no evidence that Gulen supporters in Germany had anything to do with the attempted coup".
Mr Pistorius accused the Turkish government of having an "almost paranoid fear of conspiracy" and of trying to silence its critics, with 41,000 arrested in the post-coup crackdown on Gulen supporters.
German media reported that the head of Turkey's MIT intelligence agency demanded help spying on hundreds of suspected Gulenists from Germany's Federal Intelligence Service during last month's Munich Security Conference.
Some of the images included on a list of names were allegedly secretly recorded using CCTV and other means, showing they had been gained using espionage.
Turkey issues arrest warrant against US-based cleric Fethullah Gulen
"We are horrified at how openly Turkey reveals that it is spying on Turks living here," a German security official was quoted as saying.
Prosecutors are already investigating the use of imams to transmit information on Gulenists to Ankara from German mosques.
Authorities in Lower Saxony and elsewhere are planning to warn those named on the list not to travel to Turkey, fearing they will be detained.
Ankara has accused Mr Gulen of plotting an attempted coup against the Turkish President in July, but he has denied involvement and the allegations are doubted by much of Europe and the US.
His "Hizmet" movement admits some of its supporters may have been involved in the failed uprising, which left hundreds dead, but ensuing purges seeing thousands jailed and newspapers shut down have been seen as a wider crackdown on dissent.
The Turkish President hit out at the head of Germany's BND foreign intelligence service on Friday for suggesting Berlin is not convinced that Mr Gulen orchestrated July's coup.
In pictures: Turkey coup attempt
Show all 17
Bruno Kahl told Der Spiegel magazine that Turkey tried to "convince us on a number of different levels. But they haven't yet been successful".
A report by the House of Commons Foreign Affairs Committee found that evidence of the Gulen movement's involvement in the group was "anecdotal and circumstantial", as was evidence used for its terrorist designation by the Turkish government.
"While some of the individuals involved in the coup may have been Gülenists, given the large number of Gülenist supporters and organisations in Turkey, it does not necessarily follow that the Gülenists were responsible for the coup or that their leadership directed the coup," MPs concluded last week.
A lack of evidence caused Barack Obama's administration to refuse Ankara's calls to extradite Mr Gulen from his home in Pennsylvania but there has been speculation that Donald Trump may not share the position.
Refusals by the American government and much of Europe to recognise the accusations has worsened relations with Turkey amid Mr Erdogan's anger over international criticism of crackdowns in the military, government and media since the coup.
Turkey has also been angered by the cancellation of rallies in Germany, Austria and the Netherlands, by Turkish government ministers aiming to drum up support for a constitutional referendum being held on 16 April.
Eligible voters living in Europe have started casting ballots, which could swap Turkey's parliamentary democracy for an executive presidency that has generated international alarm over the prospect of dramatically increased powers for Mr Erdogan.
Join our commenting forum
Join thought-provoking conversations, follow other Independent readers and see their replies