Giant inflatable 'sex toy' sculpture in Paris is meant to be a Christmas tree
Paul McCarthy's artwork has made some passers-by uncomfortable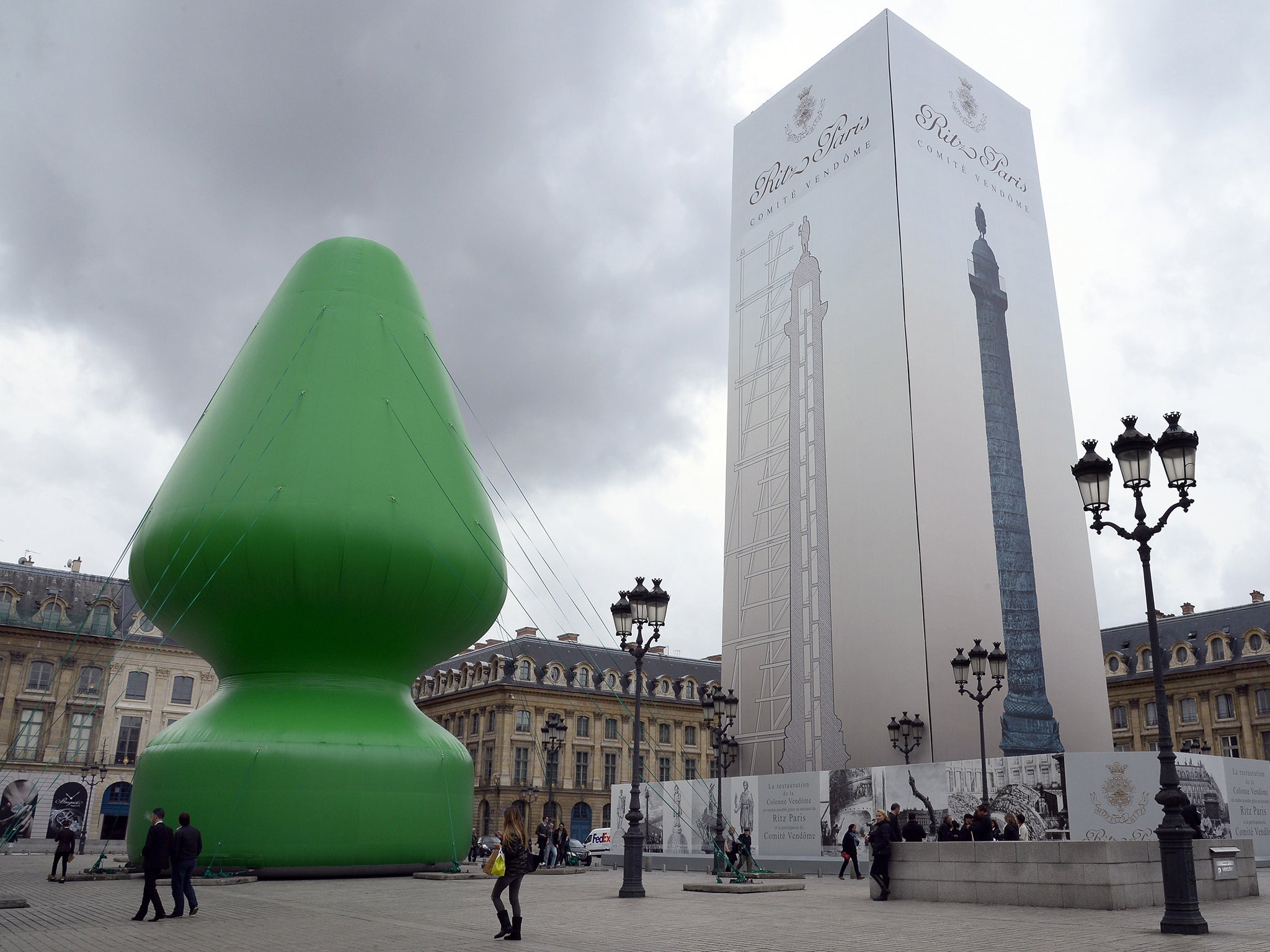 This inflatable "Christmas tree" erected in Paris is making passers-by feel a little uncomfortable.
The 80ft-high object is raising eyebrows because of its uncanny resemblance to a sex toy, but is actually an installation by American artist Paul McCarthy.
Simply called "Tree", it is towering over the Place Vendome as part of a contemporary art fair.
McCarthy, who is no stranger to controversy, designed the piece specifically for the "Fiac" festival but it has not been taken well by some critics.
Printemps Francais, a far-right group that opposes gay marriage, has been complaining on Twitter.
It is one of McCarthy's many Christmas-themed works, including a controversial "Santa Claus" intended for Rotterdam in 2001.
It was never placed next to a concert hall as planned because of arguments about another suggestive Christmas tree that earned the statue the nickname "butt plug gnome".
Banned, censored and 'offensive' artworks
Show all 8
He also created a giant inflatable installation depicting excrement in Hong Kong last year and in 2011, an exhibition of his work in London included a pair of animatronic George W Bush sculptures having sex with pigs.
Join our commenting forum
Join thought-provoking conversations, follow other Independent readers and see their replies